Blake Shelton Gets Praise from His 'The Voice' Mentee RaeLynn
Country star RaeLynn of "The Voice," candidly praised her mentor, Blake Shelton, as  "One of the Most Genuine Humans" she has met, for supporting her for around seven years now. 
RaeLynn first appeared in the second season of "The Voice," and while she did not win that season, she was a respectable third place competing from Shelton's team. 
Many years have passed ever since, but the "Boyfriend" singer still values Shelton's guidance and maintains a close relationship with the country legend. 
RAELYNN PRAISES SHELTON
In a recent interview with "PEOPLE," RaeLynn recalled her days from the singing competition as she credited the show for giving her tough skin. She also praised her coach, Shelton, and how he has been there for her. 
Blake, first of all, is one of the most genuine humans I've ever met. I still talk to him at least once a week. He always texts me. He's about as concerned as I am about my career. 
The "Bra Off" singer also revisited the day of her audition, how choosing Shelton as her coach was the best decision of her career, and she could not imagine what life would have been like without his support. 
RAELYNN'S FAN-GIRL MOMENTS
The "God Made Girls" singer respects and appreciated Shelton as her coach, but she is also a huge fan of his long-time girlfriend, Gwen Stefani.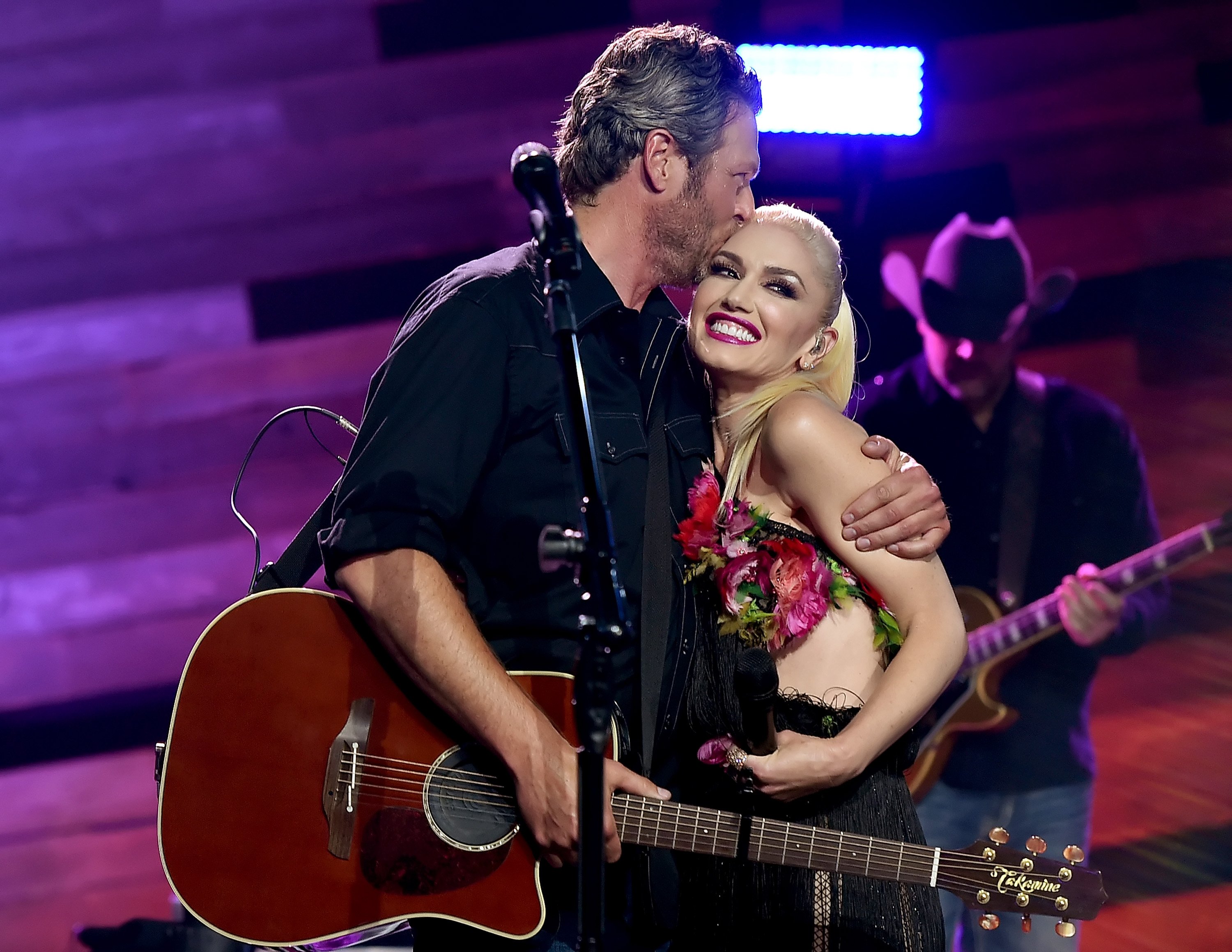 The first time that RaeLynn met Stefani, she could not help but blurt out that she used to wear "Harajuku Girls" clothing as a 13-year-old, to which "The Voice" coach quipped, "You're making me feel so old!"
RaeLynn also shared that she still has fangirl moments when Stefani interacts with her posts on Instagram. On top of that, RaeLynn still forgets sometimes that the "Hollaback Girl" singer follows her on Instagram. 
SHELTON'S PLANS FOR THE HOLIDAYS
The "God's Country" singer recently shared their holiday plans, and this time the couple celebrated Christmas in Stefani's residence in Los Angeles, California. 
However, Shelton told "Entertainment Weekly" that he does not know much else about their Christmas plans other than it will be in "the wintry hills of Los Angeles."
"I have not been handed the schedule yet. I just know that I am going to be a part of whatever is happening."
The country singer also suggested that they might be heading back to his home in Oklahoma after Christmas. Shelton will likely celebrate alongside Stefani's extended family as they get along really well.