Michael Strahan from 'Good Morning America' Shares Adorable Video of His Curly-Haired Twin Daughter Doing a Christmas Dance
"Good Morning America" co-host, Michael Strahan, wowed his followers after posting an adorable video on Instagram that featured his cute twin daughter doing a Christmas dance. 
An adorable video of Isabella Strahan, one of the twin daughters of former NFL player, Michael Strahan is sure to leave many of its viewers smiling. 
In the video, Isabella shows that she's got all the moves in her as the curly-haired beauty danced happily, without breaking a sweat.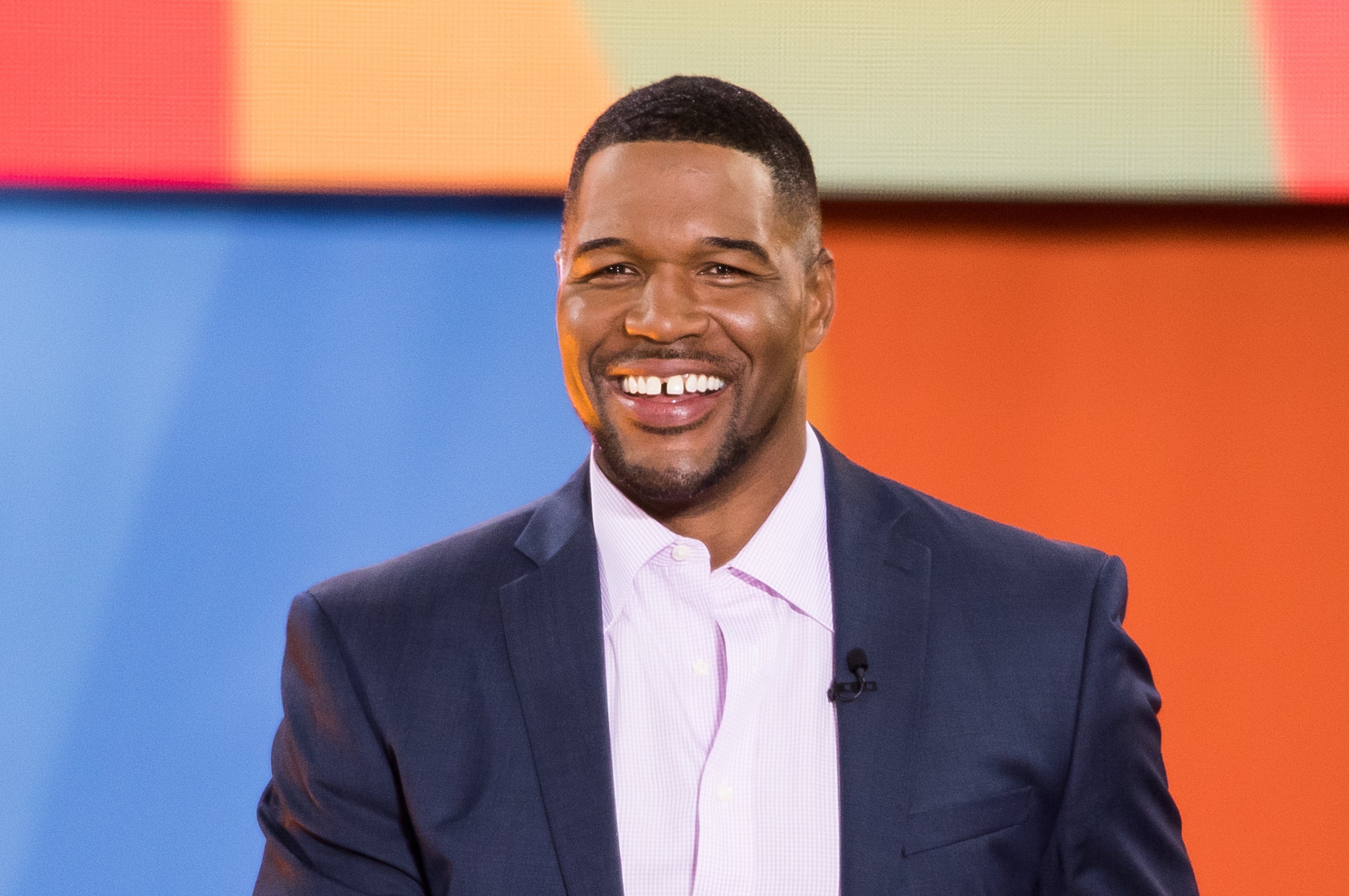 However, her sister, Sophia, didn't join her in dancing, as she remained busy in the background, doing the dishes, while Isabella continued to groove. 
In the caption of the post, Michael took note of that fact, writing:
"@isabella.strahan decided to do a Christmas dance instead of helping @sophiastrahan with the dishes! #merrychristmas."
Some fans of the former footballer who commented on the post noted how much his twin daughters had grown, and wished his family a merry Christmas. 
Isabella and her twin sister, Sophia, are two of Michael Strahan's four children, whom he shares with two different women. The former footballer turned television personality has been married twice. 
The relationship is not without its controversies, given Kayla's criminal past
He first married Wanda Hutchins, with whom he had two children, a daughter named Tanita, and a son, Michael Strahan Jr. The marriage ended in divorce in 1996.
Michael then married Jean Muggli in 1999. Muggli gave birth to Isabella and Sophia in 2004, while the marriage between the couple ended in a high-profile divorce in 2006. 
Michael Strahan has since the dissolution of his second marriage, been involved with several women. That list includes Nicole Murphy, the ex-wife of Eddie Murphy, with whom Michael was briefly engaged.
He is currently dating Kayla Quick, a woman who is much younger than he is. The relationship is not without its controversies, given Kayla's criminal past, which has seen her arrested many times.
Despite not being lucky with his marriages, Michael Strahan is a doting father and always creates time to spend with his children, though he has a busy schedule. 
The father of four told PEOPLE magazine in a 2016 interview that his kids have taught him one of life's greatest lessons, which is that one is allowed to have mindless fun, even as an adult. 
The "Good Morning America" co-host added that his kids continue to teach him every day and that he is always willing to learn from them. Talk about Daddy Goals, Michael Strahan undoubtedly makes for a great father.