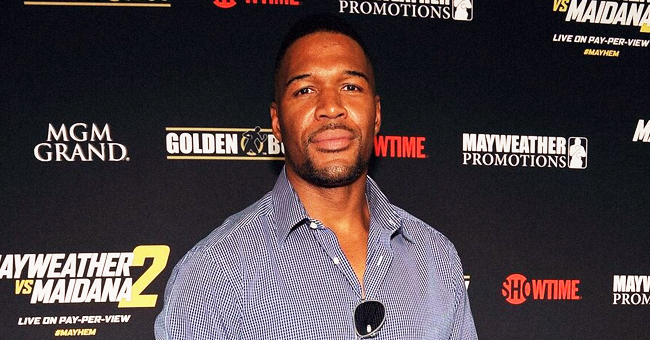 GettyImages/GlobalImagesUkraine
Michael Strahan Has a Long List of Shady Romances and Messy Break-Ups

Agreed Michael Strahan has a blossoming career. He is, however, not as lucky with his love life judging by the strings of shady affairs and messy split-ups. They include losing millions of dollars over a divorce settlement among many other Waterloos.
The TV host and former pro football player, Michael Strahan, noticeably has ill-fortune when it comes to finding true love, much to our chagrin. We mean he is a super nice guy, and he deserves the best, but oh well!
Strahan has reportedly been married twice, engaged once, and currently dating.
His lengthy list of lousy romances and controversial break-ups are backed up with facts. Let us show you the chronicles of how unlucky Strahan is when it comes to love, as stated by Nick Swift.
1. A shady partner
We would start with his latest love interest, Kayla Quick, who has supposedly had multiple altercations with the law. At the age of 14, Quick was arrested for disorderly conduct, and at 18, she was taken in on grand theft charges for purportedly stealing $6,000 worth of jewelry from her grandmother's home.
2. A messy marriage and an even messier divorce
Micheal has had two divorces and the second one from his ex-wife, Jean Strahan, was prolonged.
The case monopolized the news for over two years with both parties spreading incriminating things about each other.
Michael accused Jean of overspending over irrelevant things, while Jean accused him of domestic violence, sexually harassing her sister, and having affairs.
The settlement was the $15.3 million prenup agreement, but the Court reduced it in 2008 after an appeal.
3. Strahan's engagement didn't bode well
Strahan and his long-time girlfriend and fiance, Nicole Murphy, Eddie Murphy's ex-wife, were separated before the news came out. The split-up came into light the night Strahan was to be inducted into the NFL Hall of Fame, which seemed like a deliberate attack.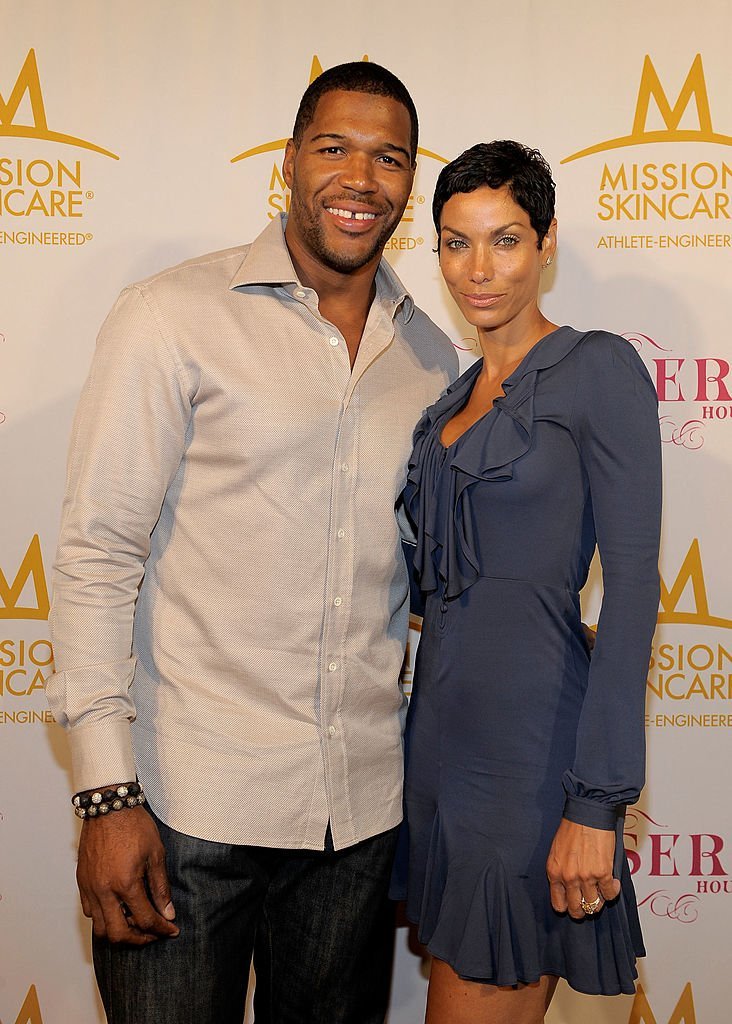 Former football player Michael Strahan and Nicole Murphy attend professional tennis player Serena Williams' Pre-ESPYs House Party held at a private residence in Bel Air, California | Photo: Getty Images
The reason for their separation is ambiguous. Several rumors like cheating, distance, busy schedules, and even dispute over their prenup, came up. However, there was never any substantial answer.
THE BETTER HALF OF STRAHAN'S LIFE
Despite his misgivings, two things are certain about Strahan: he is goal-oriented and also, a good father. Strahan has four kids, a son with his first wife, Wanda, and three children with Jean, as reported by BHW.
Even more, his career is going well, as he is famous for being a co-host on "Live! With Kelly Ripa," a patron on the Good Morning America show and lastly, a football analyst on TV.
Please fill in your e-mail so we can share with you our top stories!