Chris Brown Presents His 5-Year-Old Daughter with a Stack of Cash While Opening Christmas Presents
Pop singer Chris Brown surprised his 5-year-old daughter with a Christmas gift of a stack of cash.
Most people wouldn't complain about receiving a fat wad of cash as a Christmas present, though a 5-year-old might be a little startled and confused at what to do with the unexpected largess.
Chris Brown stunned Royalty, his daughter with Nia Guzman, by giving her an unusual gift of money, along with her more traditional presents this Christmas.
One of the best gifts Royalty got this Christmas was becoming the big sister to little Aeko
LIVING IN A MATERIAL WORLD
According to Forbes, Chris is now worth $50 million, which puts him close to the top of the list of the wealthiest hip-hop artist, and he has showered those he loves with extravagant tokens of his affection, and that includes his daughter Royalty.
Nia captured the moment when Chris uncovered the surprise cash gift inside another gift's box, and Royalty's reaction was adorable.
Chris and Royalty had just unwrapped an adorable little spangled silver purse when the doting dad lifted a compartment in the gift box revealing he had provided the cash for the purse too. Nia can be heard gasping:
"Oh my goodness, what in the world!?"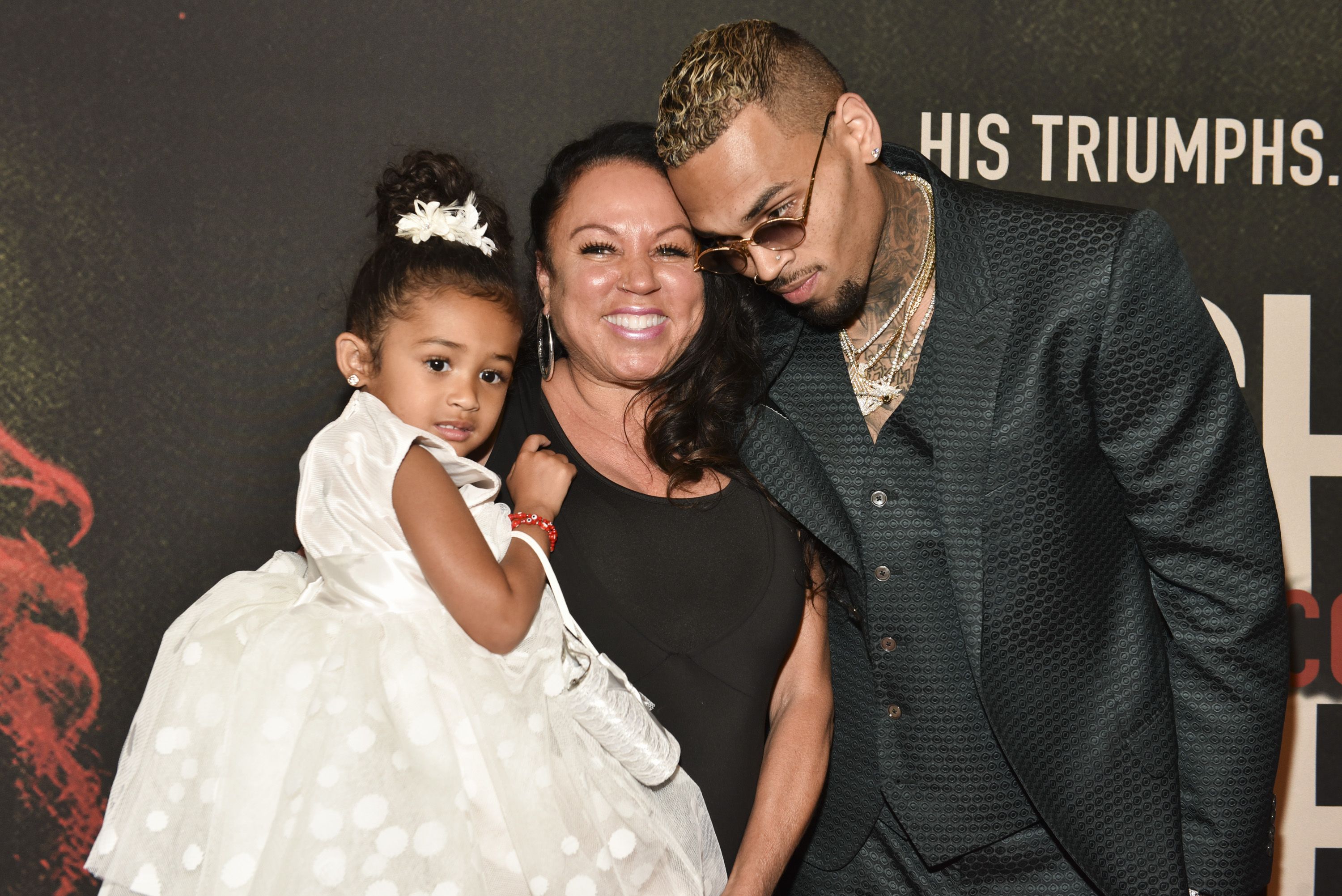 ROYALTY BROWN GETS A DISNEY CRUISE FOR CHRISTMAS
But that cash and the purse weren't Royalty's only gifts from dad. He also sent her on a pre-Christmas Disney cruise to Castaway Cay, an island in the Bahamas, with her grandmother Joyce Hawkins.
Chris also gave Royalty some Balenciaga swag, something the little girl had apparently requested. It looks like Royalty is already quite a fashionista...
One of the best gifts Royalty got this Christmas was becoming the big sister to little Aeko, her dad's child with his ex-girlfriend Ammiko Harris.
Chris shared an adorable photo on Instagram of Royalty in a Christmassy sweater, apparently getting ready to change her little brother's diaper. Too cute!
We wish the Brown family a Merry Christmas, and a wonderful New Year!
ALL I WANT FOR CHRISTMAS IS YOU
This year, Chris Brown received the best gift ever, and Santa delivered it via his ex-girlfriend Ammiko Harris.
On November 20, 2019, the two welcomed their son Aeko Catori Brown, although the tiny tot's arrival was only announced to the world on December 11 at Ammiko's request.
Since then, the doting father of two has been posting photos of little Aeko, and rumor has it that his favorite is one in which his son is napping on his chest!
Welcome to the world, Aeko Catori Brown!