Gabby Sidibe from 'Empire' Flaunts Curves in New Photos from Her Lavish Vacation in Mexico
The actress spent the days leading to the holiday tripping around Mexico's paradisiac destinations before rushing back home in time to be with her cat for Christmas Eve.
36-year-old actress and director Gabourey Sidibe took to Instagram on Christmas Eve to respond to the fans that kept asking her what she was going to cook for the holiday, and she used the opportunity to gush about her vacation abroad.
Sidibe showcased her newfound confidence by sharing a snapshot of herself chilling in a hammock by a luxurious pull wearing only her bathing suit, gathering more than 70 thousand likes in just one day.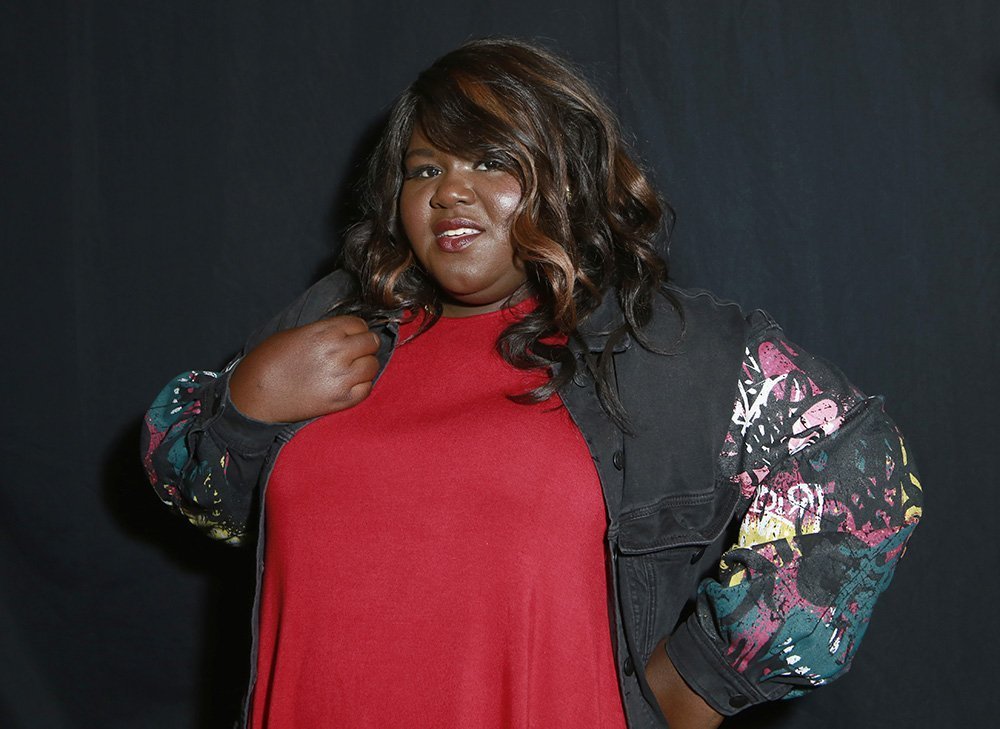 BUSY TRAVELING
The "Precious" star also explained that she was going to skip Christmas Dinner since she was traveling, visiting some of the most attractive Mexican destinations from Tulum to the Yucatan peninsula.
Nah I ain't making "cHrIStMas DInNEr" but I might get up and make a tiny cake in my easy bake oven tho... Merry Christmas y'all!
-Gabourey Sidibe, Instagram, December 24, 2019.
The post also included images of Sidibe drinking what looks like a milkshake while traveling in first class, and photos from the exclusive places she visited during her stay. In the last image, we see her reunited with her "child," as she calls her cat.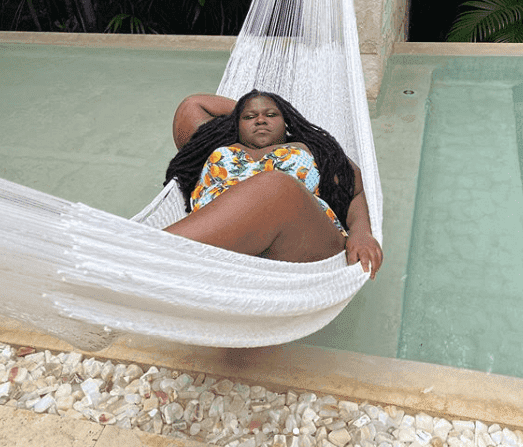 NOT MUCH OF A COOK
Sidibe's mention of an easy bake oven is a reference to the Christmas present she received from her mysterious significant other, who presumably traveled to Mexico with the actress, by we can gather from her social media.
Although she has changed her habits to eat healthier since she started to lose weight, she constantly gives hints that make us believe that she is not really that much into cooking.
"I'm bout to take 12 hours of my time and make him a bomb [expletive] gluten-free cake with a light bulb!" Sidibe joked in another Instagram post sharing the early presents she exchanged with her boyfriend on December 15.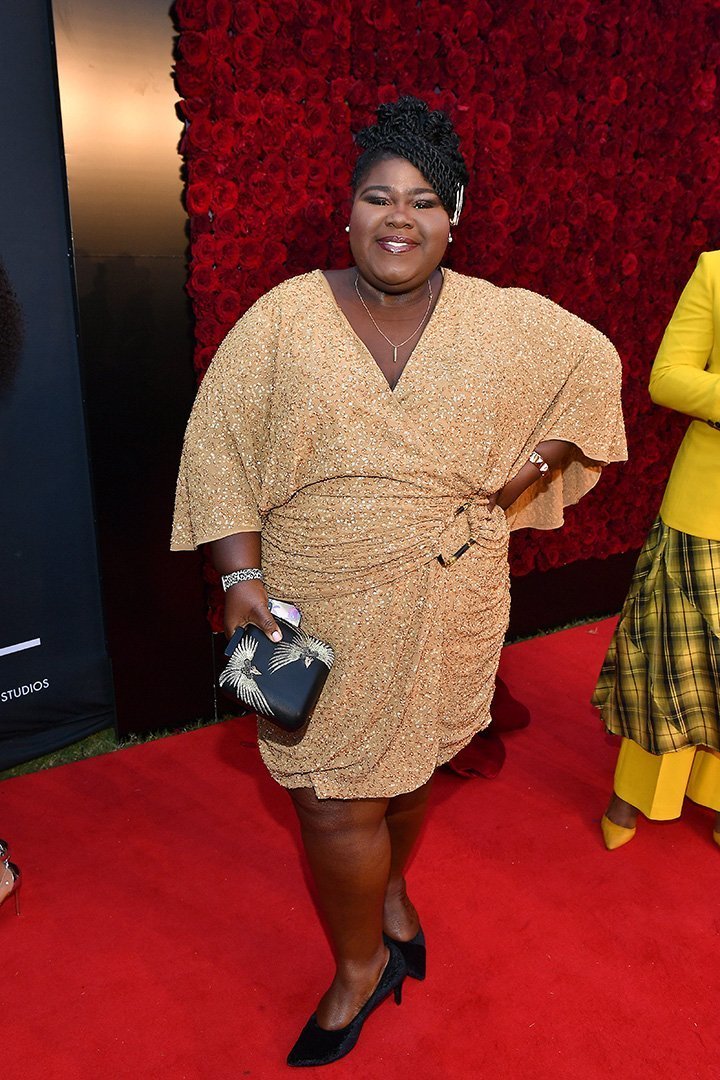 HER RELATIONSHIP WITH FOOD
Sidibe has admitted that she has struggled with her weight for her entire life, way before she was put under the scrutiny of Hollywood and the public after her film debut in 2009.
"I have been struggling with weight my entire life. I realize that as long as I have a body, it will be a struggle," the actress told Nylon in 2017, shortly after revealing that she had undergone weight loss surgery.
In
a related interview
with People, also in 2017, Sidibe shared that she coped with her "obsession" with food by eating five times a day under a regime discussed with her nutritionist, with whom she said to be in permanent contact. 
SHARING HER JOURNEY
The "Empire" star has been open about her health and self-image struggles for a while now, and after deciding to have weight loss surgery because of her diabetes diagnosis, she wrote about the entire process in her first autobiographical book.
"I'm glad that I finally realized that the surgery wasn't the easy way out. I wasn't cheating by getting it done. I wouldn't have been able to lose as much as I've lost without [the surgery]," Sidibe wrote on "This Is Just My Face."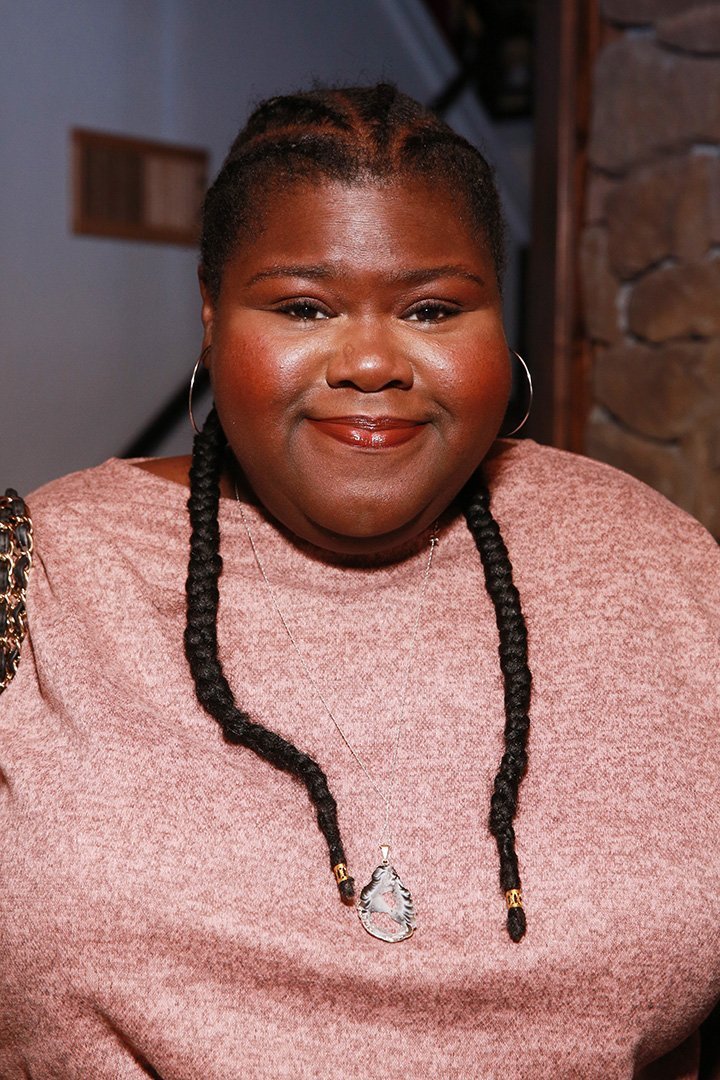 But as willing as she is to share her journey to body-positivity and her inner struggles to achieve it under the spotlight, Sidibe won't allow anybody else to comment on her weight, not even to congratulate her. 
"People want to feel like they have some sort of ownership over your body, even though you're a stranger. And it's even worse when you're recognizable like me," she told ABC News' Robin Roberts in 2017.