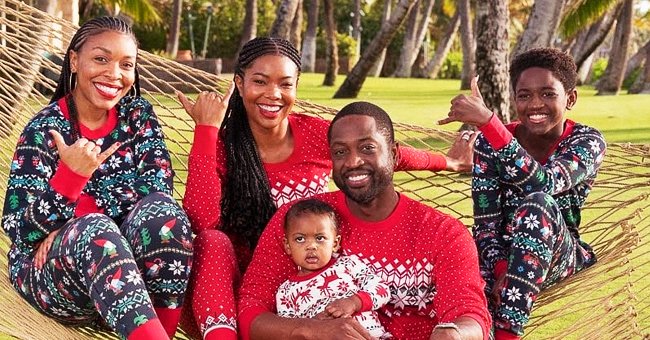 Instagram/gabunion
Gabrielle Union Shares Photo with Sister, Husband & Their Kids in Matching Christmas Outfits
In our age of social media Christmas is the perfect opportunity to have a glimpse of our favorite celebrities' family life, and this year the actress delighted her fans with pictures of her intimate holiday celebration.
On the latest Christmas Eve, 47-year-old actress Gabrielle Union took to her Instagram feed to share joyful family photos taken during their Christmas vacation in Hawaii, and she really knew how to delight her fans this time.
The "Being Mary Jane" star posted images of herself and her 37-year-old husband, former NBA player Dwyane Wade, along with their daughter, Wade's son, and Gabrielle's sister Tracy, wearing matching Christmas pajamas.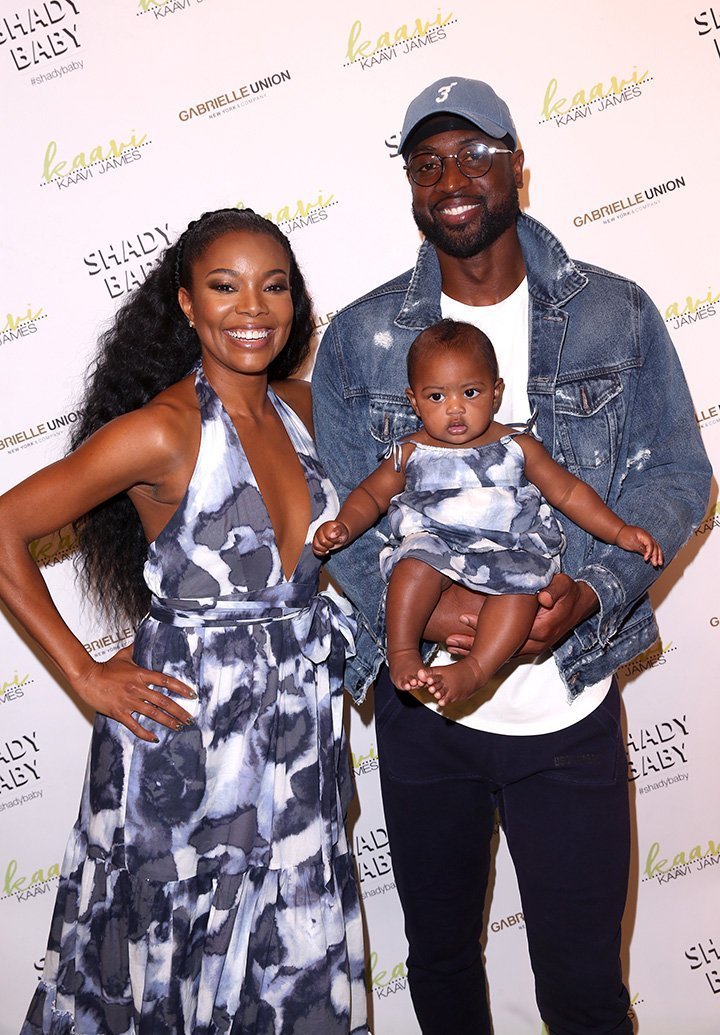 Gabrielle Union, Dwyane Wade, and their daughter Kaavia. I Image: Getty Images.
FAMILY TRIP
This is not just another trip for the Wade family, since it is the first one they make with Gabrielle and Dwayne's one-year-old daughter Kaavia and the first one they make since Dwyane retired as a professional basketball player in April 2019.
Dwayne has three children from a previous relationship, but only 12-year-old Zion was photographed, and it is unclear if the other two, 17-year-old Zaire and 6-year-old Xavier also traveled with the group.
"Merry Christmas from the Hawaii crew," Gabrielle captioned the first image, on which Tracy, Kaavia, Dwyane, Zion, and herself all sat on a hammock in the middle of a green field with palms, all smiles and looking cozy in their pajamas.
CHRISTMAS, BUT MAKE IT FASHION
As Yahoo! Lifestyle reported, Dwyane used the opportunity to discreetly wear a pair of sneakers from his very own collection, called Way of Wade, released in collaboration with the Chinese brand Li-Ning.
Li-Ning and Dwayne have been partners since 2013, when they started working together to put stylish footwear and accessories out in the market.
Zion also showcased his good taste in fashion by wearing a pair of marron Vans Classic Slip-On sneakers, which are fairly affordable at $35.
KAAVIA'S FIRST TIME ON A PLANE
Everybody knows that traveling in a plane with a one-year-old can be very stressful, and Dwyane and Gabrielle were very aware of the challenge that flying with Kaavia represented not only for them but also for the other passengers.
"Pray for us. [Kaavia] has been on 10, so I apologize in advance to everyone on the plane. We have complimentary earplugs."
-Gabrielle Union, Instagram, December, 2019.
But despite the extra precaution, there was apparently nothing to report from the flight, and soon, Gabrielle was flaunting her bikini body at their Maui hotel pool, still looking great as she approaches the age of 50.
AMERICA'S GOT TALENT
It is refreshing to see that Gabrielle had the chance to relax and surround herself with the love of her closer family members in a paradisiac destination not long after the controversy that sparked her firing from NBC's "America's Got Talent."
Weeks after the network's decision not to bring back Gabrielle as judge on the talent competition for a second season, it surfaced that she was fired because of her complaints of "toxic and racist behavior" on the show.
Apart from an incident involving Jay Leno allegedly making a racist joke about Korean restaurants in a taped segment for the show, which prompted Gabrielle to file a formal complaint with the network, there was the issue of her hair.
Gabrielle shard that she had been repeatedly discouraged from wearing hairstyles considered "too black," and she later took to Instagram to proudly showcase her rejected looks, defending diversity and self-confidence.
Please fill in your e-mail so we can share with you our top stories!