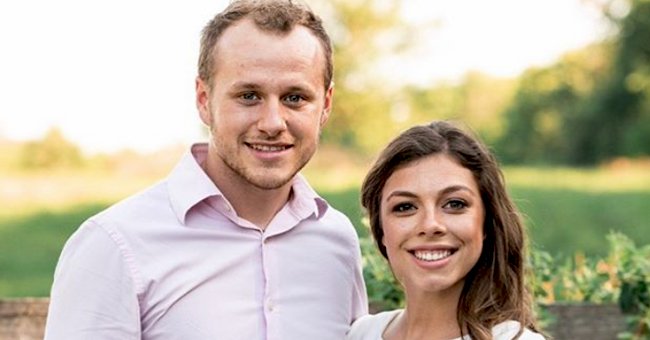 instagram.com/siandlaurenduggar
Josiah & Lauren Duggar's 1-Month-Old Daughter Melts Hearts with a Head Bow in Christmas Pics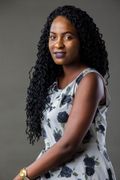 Lauren and Josiah Duggar couldn't keep from showing off their happy daughter as they shared photos of how they spent Christmas in their home.
Lauren and Josiah Duggar welcomed their daughter, Bella Milagro, in November, and since then, the new parents have been unable to keep away from gushing over her.
The couple took to their joint Instagram account to share a post with a series of cute pictures.
In the first image, Lauren looked content as she sat on a couch and planted a kiss on Bella's cheek. The next two photos showed Bella as she stretched out on a blanket that seemed to be under the Christmas tree.
The tot's outfit included a white onesie, an olive green jacket, and a head bow. The post was captioned:
"Merry Christmas Eve! We finally got all the last minute Christmas wrapping done, the stockings hung, and just finished making cinnamon rolls for Christmas mornings. Christmas is almost here! #merrychristmas2019"
The arrival of Lauren and Josiah's baby was even more special after Daily mail revealed that the couple had suffered a miscarriage a year ago.
As at the time of the incident, Lauren was about five weeks gone, so the bad news really hit home.
The duo's pain became a thing of the past as soon as they welcomed Bella. InTouch recalled that the "Counting On" stars had released a joint statement to US Weekly where they said:
"After a long and difficult labor, our girl arrived. When we finally got to see and hold our precious Bella Milagro all the pain instantly went away. She definitely has lived up to her name which means, "beautiful miracle." Today we are basking in God's goodness!"
The news came before Cheat Sheet shared that Lauren had made comments about her journey to motherhood that her fans didn't appreciate.
The 20-year-old had said that it had taken her "quite a while" to get pregnant after she lost her first pregnancy in 2018. Many women who have faced infertility challenges for many years didn't take kindly to the comment and made sure the mother-of-one knew it.
Whatever her fans felt about her statement, Lauren appeared to be unbothered as she and her husband took to social media to gush about "perfect" their new daughter was.
Pop Culture reported that Lauren had shared an up-close picture of a sleeping Bella who looked adorable in a white pom-pom cap and fans had taken to the comment section to compliment on how "precious" the picture looked.

A fan's comment on Josiah and Lauren Duggar's Instagram Post. | Photo: Instagram.com/siandlaurenduggar
One fan went ahead to call the one-month-old "perfectly beautiful"- a comment that garnered a lot of likes and comments from other fans.
Please fill in your e-mail so we can share with you our top stories!