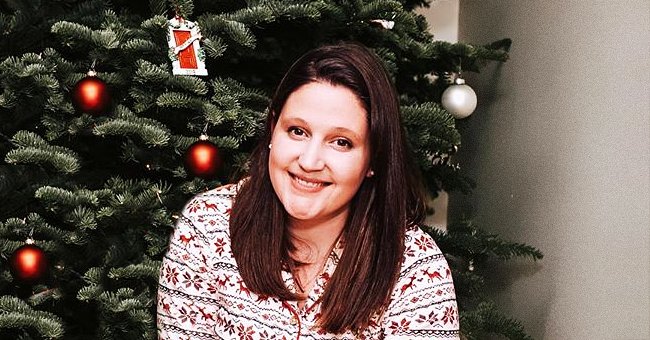 instagram.com/toriroloff
Tori Roloff from LPBW Shares Family Photos from Her Christmas Eve with Heart-Melting Kids and Dog
Tori Roloff of "Little People, Big World," shared new Christmas eve photos that warmed the hearts of many of her followers.
Tori Roloff sure knows how to get her 1.2million Instagram followers excited, especially during the festive season.
The mother-of-two took to Instagram recently to share a post that included two adorable snaps of her sleeping one-month-old child, Lilah Ray.
The other pictures featured one of their family dog and a candid of her first child, Jackson.
The excited "Little People, Big World" star wished her followers a Merry Christmas and recalled a childhood tradition. She wrote:
"I remember whenever I asked my mom what she wanted for Christmas she would tell me: "there's nothing you can buy me. I just want my family." I used to think that was so boring but now I get it. All I want is for these three and [Zach] to be happy. There's nothing that brings me joy more than knowing my family is happy and healthy."
Tori's post appeared to be one of many she has shared since she and her husband, Zach, welcomed Lilah back in November.
According to a report by Pop Culture, some days after the reality star put to bed, she took to her Instagram Story to share with her fan base that she "couldn't ask for anything better."
The Hollywood Gossip also added that Tori had shared pictures of her family of four as they posed in front of a Christmas tree in their festive gear.
While one photo included all members of the Roloff clan, another image showed Jackson laying his head on Lilah's head as the tot slept.
Fans were particularly pleased to see the posts from Tori as they came after The Hollywood Gossip disclosed that the new mother had suffered from post-partum depression.
According to the site, although Tori loved every bit of being a mother, she also admitted that she hadn't been in a great place mentally since she welcomed Lilah.
Besides that, another thing that seemed to worry about the new mother was whether or not her daughter would get diagnosed with dwarfism.
Distratify noted that although fans were also worried about baby Lilah's potential diagnosis, Tori and her husband were yet to make any public statement regarding the issue.
However, in a now-deleted post on Facebook cited by PopCulture, Zach revealed that it was pointless for him and Tori to run additional tests aimed at telling whether or not their daughter had dwarfism.
Please fill in your e-mail so we can share with you our top stories!