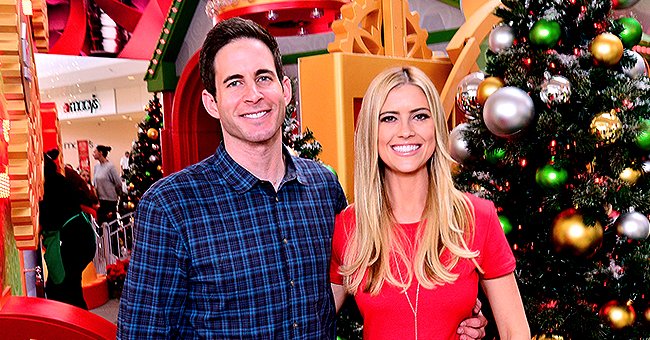 Getty Images
US Weekly: Christina Anstead Is 'Still Really Close' with Ex-Husband Tarek El Moussa's Family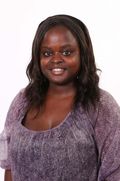 Christina Anstead opens up about how she has managed to maintain a successful co-parenting relationship with her ex-husband, Tarek El Moussa, and his family.
After Christina Anstead divorced her "Flip Flop" co-star, she remarried Ant Anstead, and the couple welcomed their first children three months ago.
In an interview with US Weekly she opened up about how she balances life with her new-born son Hudson and co-parenting her older children, Taylor and Braydon, with her ex-husband.
Tarek and Christina married in 2009, and after a tumultuous relationship off-camera, they separated in 2016. Since then, they have both moved on.
In 2018, Christina married Ant almost a year before welcoming their first child together. That same year Tarek went public with his relationship with Heather Rae Young.
At the time of their split, they released a statement saying that they were committed to working together as parents and professionally on their reality show.
Reflecting on their relationship today, Christina admits that things between them have gotten a lot easier as they focus on raising their children together.
It is reported, their partner's, who both play active roles in the children's lives, all spent Halloween together as a blended family. Opening about the relationship with her ex-husband, she said:
"Tarek and I still work together, obviously. And I'm still really close with his family. We just always put the kids first."
'Flip or Flop' co-hosts Christina Anstead and Tarek El Moussa pose for a promotional portrait pictures for their show, on November 2017, in Los Angeles, California | Source: Aaron Rapoport/Corbis/Getty Images
Despite the former couple's intentions to get along, the public has constantly pitted them against each other.
According to PEOPLE, Heather had to defend herself from Instagram trolls who accused of trying to copy Christina's appearance. In her response, she laughed it off and disputed trying to emulate her.
Although Heather hasn't spoken about her relationship with Tarek's ex-wife, she has revealed in previous interviews that she gets along great with his children. Understanding the importance of maintaining a peaceful co-parenting relationship, Christina told US Weekly:
"We never say anything bad about each other children, that's the worst mistake a parent can make."
As their co-parenting relationship appears to be functioning on a solid foundation, their professional commitment has also gone in the same direction.
In a surprise announcement, Tarek revealed that "Flip Flop," which is the highest-rated flipping show in history, has been renewed for season nine on HGTV, and they have already started filming.
Please fill in your e-mail so we can share with you our top stories!