Khloé Kardashian and Daughter True Thompson Match in Stunning Gold Dresses for Christmas Party
Khloé Kardashian shared photos of her Christmas festivities, and little True looked like the cutest mini-me version of her gorgeous mom. 
"Keeping Up With the Kardashians" star Khloé Kardashian took to Instagram on Thursday to post mother-daughter pictures with her one-year-old daughter True. 
The 35-year-old looked stunning as usual in a glittery dress as she stood in front of a white Christmas tree next to an elegant, curved staircase. The posts are found below. 
Khloé rocks festive gold
In the first series of photos, we see Khloé holding her daughter's hand. The reality star wore a gold, one-shoulder gown that showed ample cleavage and hugged her curves. 
The dress featured a thigh-high split on one leg. Khloé completed the look with a pair of stilettos and accessorized with a gold bracelet on her wrist.
True's princess look
As for True, the little tot wore a princess-like sleeveless dress. Her hair was styled in a bun with a gold scrunchie around it. She finished her look with a pair of Timberland boots. 
The slideshow also showed a few photos of Khloé holding up her daughter in her arms. In the caption, Khloé wished her fans a Merry Christmas.
Khloé followed up the post with another snap that showed True walking from the back. The toddler looked adorable wearing a rather large necklace and a tiny bracelet to go with her ensemble. 
Who else was there
The pair were attending a Christmas Eve party hosted by older sister Kourtney Kardashian. The rest of the Kardashian clan were also present for the event. 
Also in attendance was Khloé's ex-boyfriend — True's father — Tristan Thompson. The Cleveland Cavaliers basketball player was reportedly there for the sake of his daughter. 
Tristan fights for Khloé
However, the 28-year-old has recently been doing what he can to mend things with Khloé despite allegedly cheating on her earlier this year. He said some flirty things in her comments to start. 
According to Hollywood Life, the NBA player is trying to "rekindle the love" he had with Khloé. So far, he's doing a great job as a father, but he wants more. 
The outlet's source thinks that, for right now, Khloé is still unwilling to let Tristan back in. Nonetheless, Tristan will likely continue trying as we head into the new year.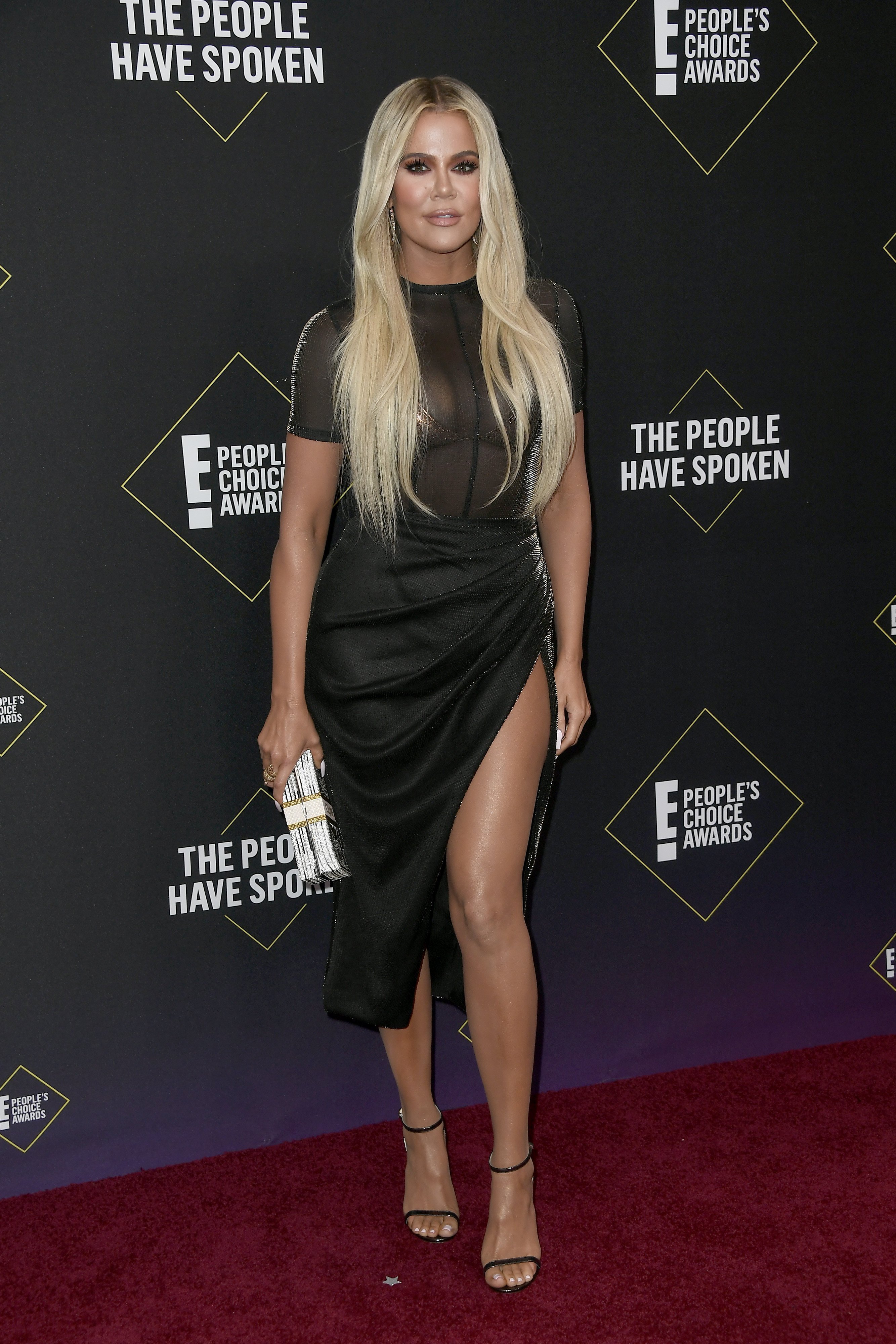 True's pink Christmas tree
As for little True, the young girl has lots of love around her. In early December, she even received her very own small, pink Christmas tree from a family friend. 
Khloé shared as her daughter stood in front of the glowing decor, seemingly mesmerized by the pink light of the tree. True wore snowman PJs in the shot. 
The gift came from family florist Jeff Leatham. Undoubtedly, True also received some presents on Christmas day itself — aside from the gorgeous dress she wore, of course.