Khloé Kardashian from KUWTK Shares Photo of Her Pink Christmas Tree Glowing with All Its Lights On
Khloé Kardashian is turning her home into a winter wonderland with her Christmas tree decor. She shared what looked like a magical tree that seemed to be glowing on its own. 
Khloé Kardashian, 35, is entering the holiday season with the most amazing Christmas decorations. On Thursday, she shared a photo of her latest tree, and it looks like something out of a dream. 
Sisters Kim and Kourtney, as well as Jeff Leatham, who provided the tree, all left comments underneath the gorgeous picture. The lovely photo is found below.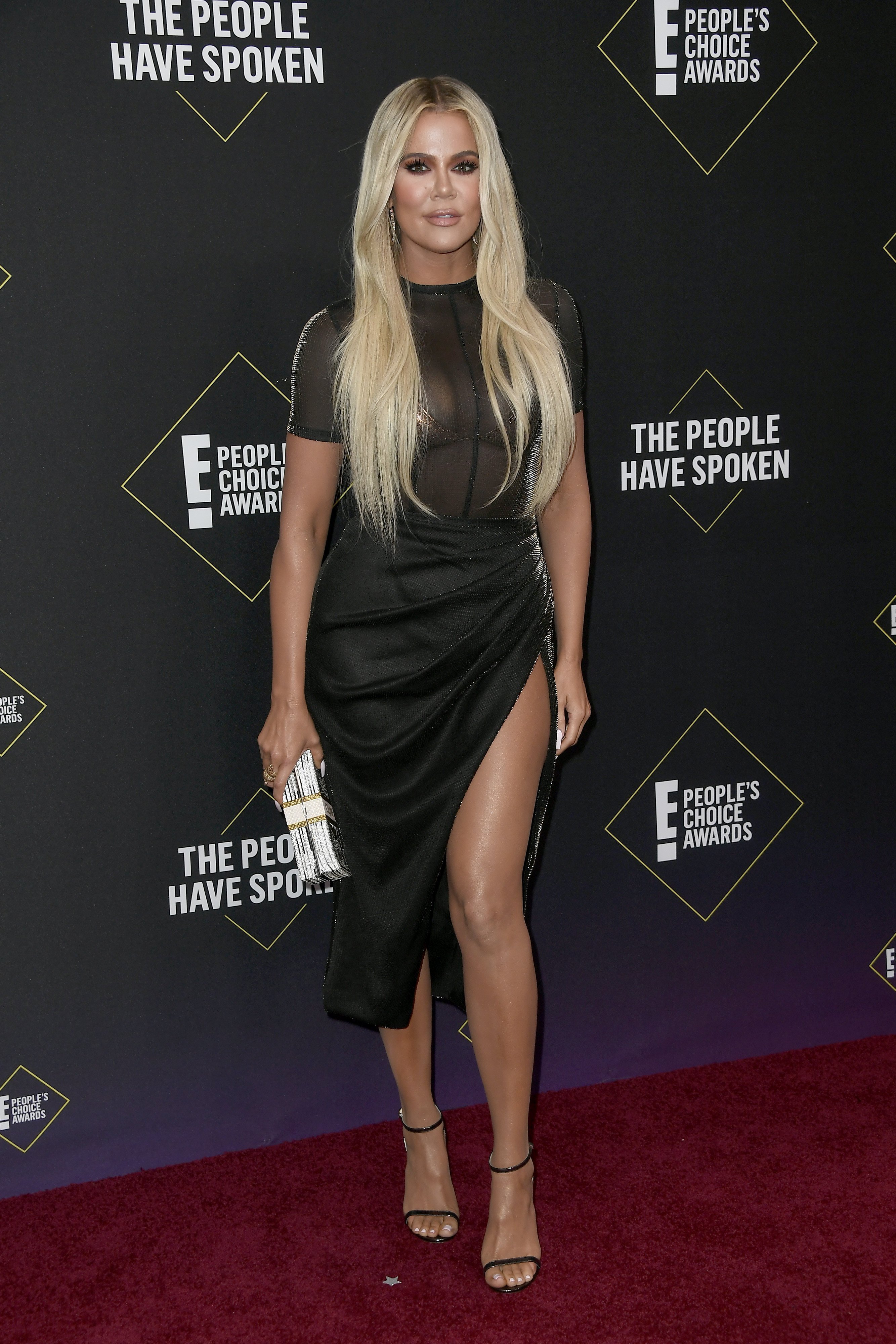 Khloé's glowing Christmas tree
The mother-of-one shared a photo of what looks like an intimate living room area that featured a gray armchair to the right. To the left, and taking up the majority of the space, was a tall Christmas tree. 
The tree exuded a pink and green glow. The round ornaments on it also seemed to be giving off an other-worldly light. Some green branches poked through in several places.
Her sisters commented
For her caption, Khloé tagged Leatham and included a Christmas tree emoji before and after his name. Leatham said he was honored in his comment. "Stunning!" sister Kim said. 
"Keeping Up With the Kardashian" star Kourtney made reference to the pink sunrise in the background. The colors perfectly complimented Khloé's tree. 
Kim offers a makeover
The sisters seemed to be genuine with their comments, but the other day, fans were upset with what happened between Kim, Khloé, and, indirectly, Kendall. 
They especially criticized Kim for suggesting that Khloé needed a makeover. When Khloé responded by saying that a lot of people admire her style, Kim hit her with a deep eye-roll. 
True gets her own tree
Khloé also doled out some of her own harsh words when she called sister Kendall "a [expletive] gazelle." Ultimately, she didn't take kindly to Kim's offer.
Meanwhile, Khloé's daughter True is also enjoying the holiday decor. She got her very own Christmas tree — kid-sized — to adore last week. Again, it was a unique piece from Leatham.
Khloé shared a photo of her daughter gazing at the all-pink tree and looking mesmerized by it.  The little girl wore some snowman PJs in the shot. 
She was leaning forward with her head facing upwards in the adorable photo. True must have been just as engrossed when the larger tree was lit. We can only imagine the look on her cute face.