Khloé Kardashian from KUWTK Shares Adorable Photo of Daughter True Thompson Gazing at Her Pink Christmas Tree
Khloé Kardashian has begun her Christmas decorations, and so has daughter True. The little one was mesmerized by one particular pink decor. 
"Keeping Up With The Kardashian" star Khloé Kardashian is right on track with her holiday season preparations. On Tuesday, she announced that she had started setting up her home for Christmas. 
Khloé seemed delighted, writing, "Merry Christmas everyone!!!" However, her mini-me seemed even more impressed by one special gift she received. 
True loves her pink tree
True, one, was pictured in her mom's post gazing intently at a lit, pink Christmas tree decorated with a furry tree skirt at its base. The little girl wore some snowman PJs in the shot. 
She was leaning forward with her head facing upwards in the adorable photo. The young tot seemed to be heavily mesmerized by the unique tree.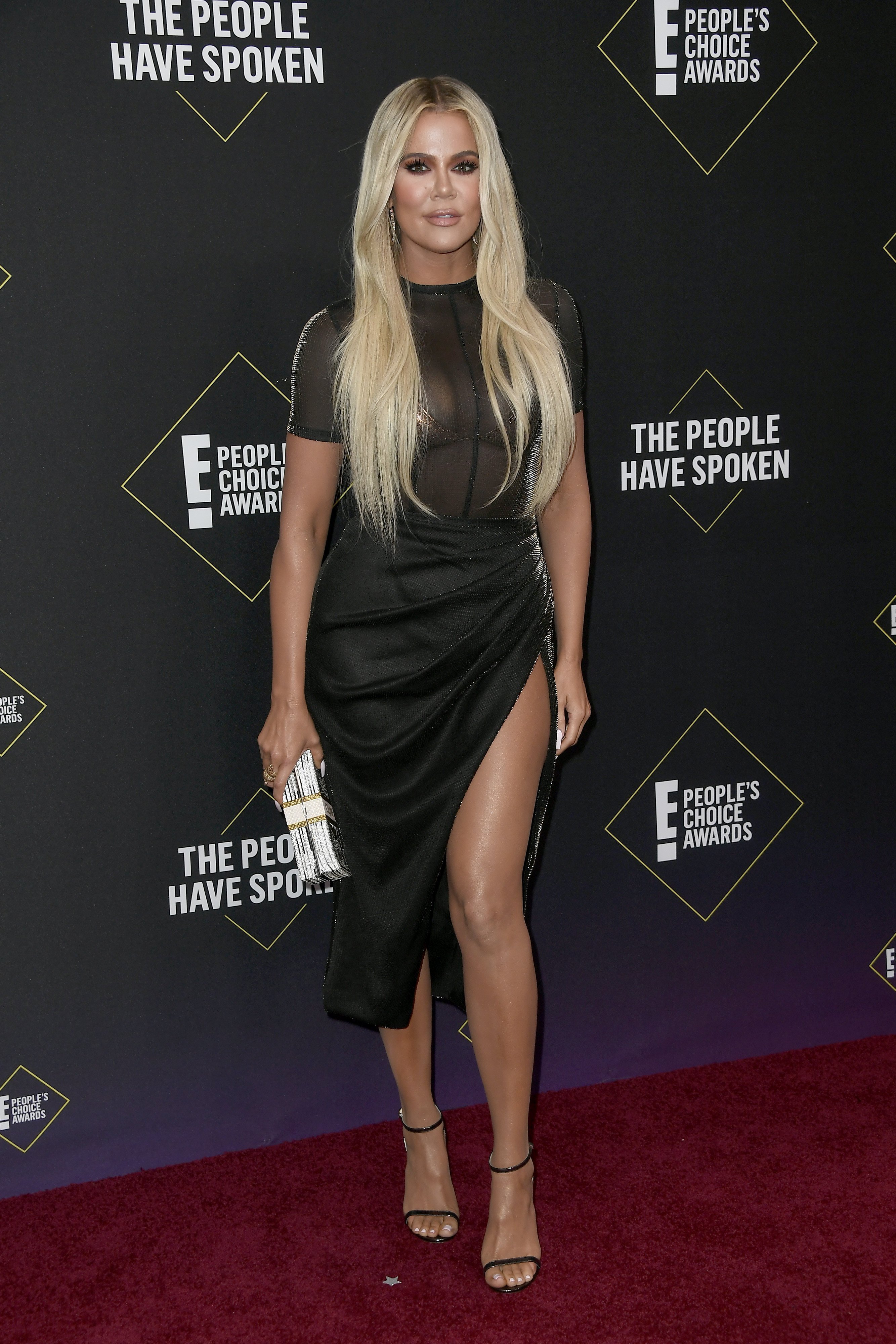 Tristan gets thirsty
In the caption, Khloé said it was a surprise gift from family florist Jeff Leatham. She added: "It's safe to say that True loves it!!! True is also the daughter of basketball player Tristan Thompson.
Just last week, the 28-year-old left a flirtatious comment underneath a picture Khloé shared on Instagram. It was a photo of her wearing a "Good American" white bodysuit. 
The fans react 
"Perfection," Tristan wrote, igniting both fans who wanted to see the pair back together and those who were staunchly against any reunion. Khloé doesn't seem to be for it either, but we'll wait and see what happens. 
The former couple has been successfully co-parenting their daughter for almost a year now, so little True has a lot of love coming her way. However, she may not get all of it this Christmas. 
Kim is breaking off
Khloé's sister Kim Kardashian revealed that this year, the family might switch things up from their usual celebrations. Typically, Christmas is an all-family affair for the clan. 
However, Kim told E! News that she and her family might be staying away from the rest of the group this year. It might just be her, her husband Kanye West, and their four kids. 
Earlier, she told the outlet that mom Kris Jenner was too tired to bring everyone together for their usual Christmas card portrait. It looks like the Kardashians have some figuring out to do.