Khloé Kardashian from KUWTK Posts Sultry Photo in White and Ex Tristan Thompson Leaves a Flirty Comment
Tristan Thompson is at it again as he drops yet again another thirsty comment on ex-girlfriend, Khloe Kardashian's recent Instagram post.
The internet is on fire again after Daily Mail caught Tristan Thompson's thirsty comment on Khloe Kardashian's recent Instagram post.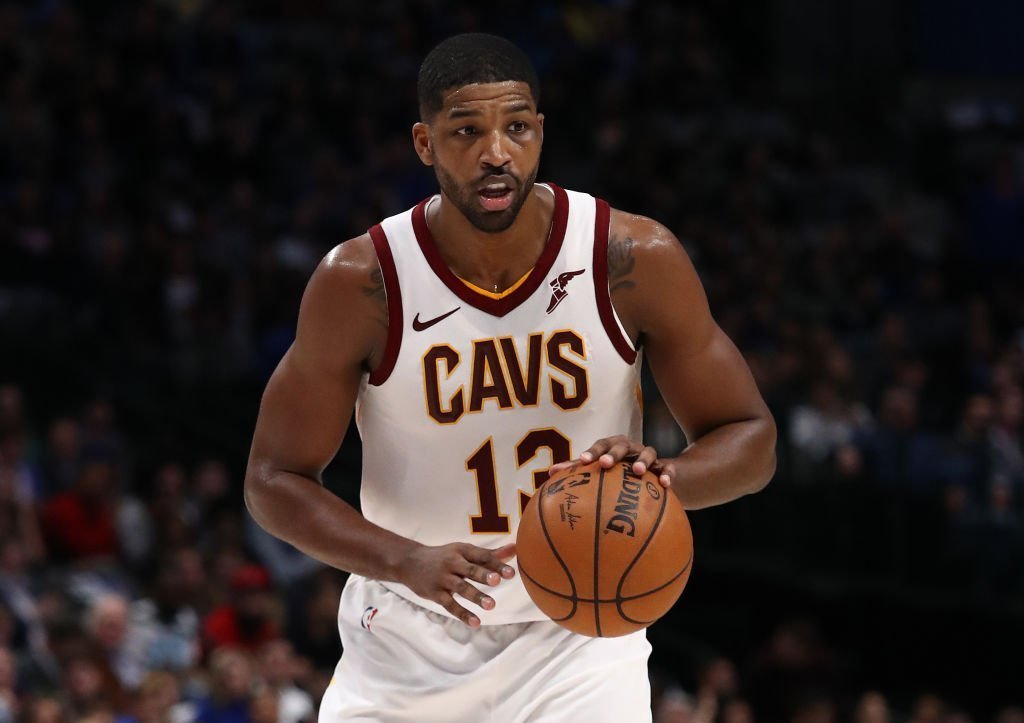 The post, which featured the reality star flaunting her curves in a Good American white bodysuit, garnered over a million likes. The post also got just as many comments, including the one from her ex where he called her "perfection."

The basketballer added heart eyes, a queen, and a love heart emojis to drive his point home. Mirror reported that Khloe's fans clapped back at her ex stating that "it was a little too late" for him.
Additionally, another fan asked him "to go away" while another said that Khloe's perfection was too much for him to handle.
While this thirsty comment won't be Tristan's first attempt to get his baby mama back, Khloe has made it clear that she will not be going back to him.
Back in June, Hollywood Life pointed out the entrepreneur's statements on some episodes of "Keeping Up with the Kardashians."
One such comment includes the mother-of-one stating that she was feeling emotionally stronger than she ever did. That fact got reiterated by a Hollywood Life source who said to the publication:
"Khloe is feeling very empowered; she's going into 35 the strongest she's ever been. Becoming a mom has given her this well of strength that sometimes shocks even her. She's just so in love with her daughter. True is everything to her and gives her so much joy and a deep feeling of fulfillment. True makes Khloe feel like she can do anything."
Fans will recall that Tristan and Khloe called it quits back in February after the latter found out that her former man cheated on her with Jordyn Woods.
Soon after the reports surfaced, Glamour recalls that Tristan dismissed the allegations which he called "fake news." Despite his denial, fans shared the notion that the relationship between the pair was over, especially after they skipped spending Valentine's Day together.
Tristan did, however, send the mother of his child flowers – which she shared via her Instagram story. The next sign that the relationship was gone was Khloe's claim that Tristan confirmed the cheating rumors to her.
Jordyn also spoke up during an appearance on Red Table Talk, claiming that she only shared a kiss with Tristan and that only happened as she had alcohol in her system.
Whatever the real story is, Tristan is not giving up on winning his lady love back.