Khloé Kardashian from 'Revenge Body' Kisses Daughter True Through Glass Door in Photo Shared on Thanksgiving
Khloé Kardashian and her mini-me daughter True shared a sweet kiss through their glass door. The mother-daughter duo couldn't wait to get affectionate this Thanksgiving. 
Khloé, 35, is proving time and again that she can't get enough of her sweet little girl — and who can blame her. The one-year-old tot's cuteness level is off the charts. 
The reality star shared a heartwarming picture of her and True on Thanksgiving day, along with a meaningful caption revealing what she's thankful for. The post is found below. 
A month has passed since Khloé shared a photo of her kissing daughter True in a scenic, outdoor location. Now, it seems she's trying to recreate the warm act in her home.
This time, there was a glass door in between mother and child and, according to the Daily Mail, she was probably sweaty as she'd just come from the gym. 
The outlet reported that it was a shower door on which Khloé and her daughter plastered their lips in the picture. Little True wore a leopard print ensemble with white bottoms in the snap. 
In the caption, Khloé expressed how thankful she was to be True's mother, vowing to never take the role for granted. "Thank you Tutu!" she added. 
Ahead of the shot, People captured the photos Khloé shared on her Instagram story showing that she indeed worked out on Thanksgiving morning.
From about 6 am, the "Keeping Up With The Kardashians" star was doing her thing in her exercise getup. "Happy Thanksgiving" was written over a shot of her half-kneeling in the gym.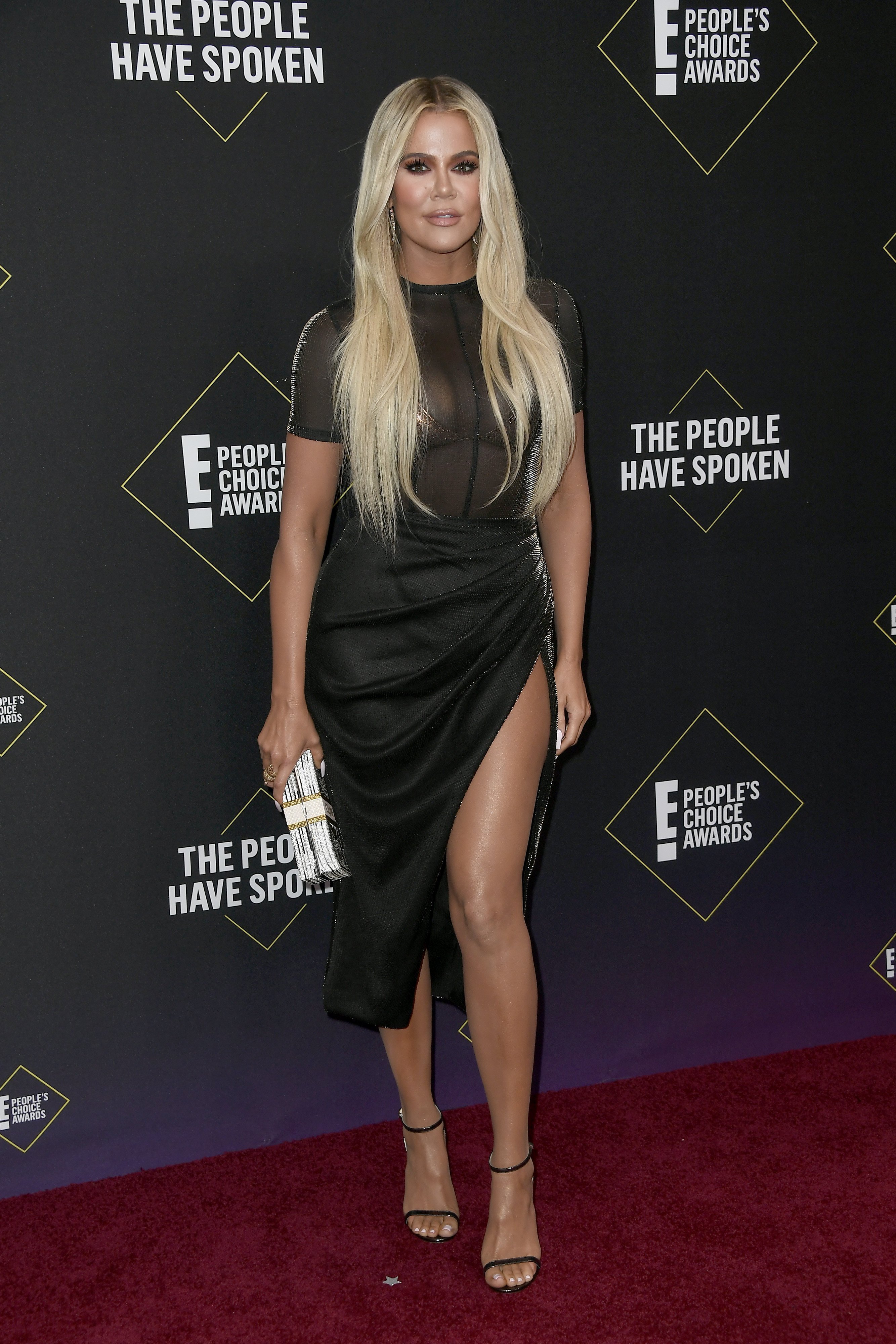 Khloé probably had a very busy Thursday since she also wanted to cook the family meals alongside mom Kris Jenner. The mother-of-one made it clear on "The Real" that she loves to be in the kitchen. 
Joining sisters Kim and Kourtney, the three revealed that they debated over whether or not a professional chef should come in and cook, or if they should do it themselves. 
It remains to be seen what the Kardashian clan decided in the end but it's guaranteed they enjoyed their meals since it was either professionally done or homemade. Happy Thanksgiving Kardashians!