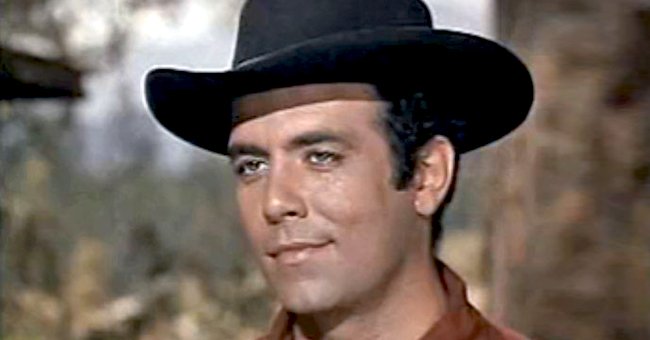 Wikimedia Commons
Final Years of Pernell Roberts Who Played Adam Cartwright on 'Bonanza'

The final years of Robert Pernell's life evidenced everything he stood for, and the pride he carried as someone skilled in his craft. The only thing that defeated him, in the end, is the one thing that took his life.
Pernell Roberts rose to fame as the out-spoken and kind-hearted son of a western family on TV. He portrayed "Adam Cartwright" on "Bonanza" and lived longer than members of his on-screen family.
The actor's career was full circle as he had credits in TV, film, and Broadway productions. From starring in "Bonanza" from '59 to '65, Roberts went on to star in other projects.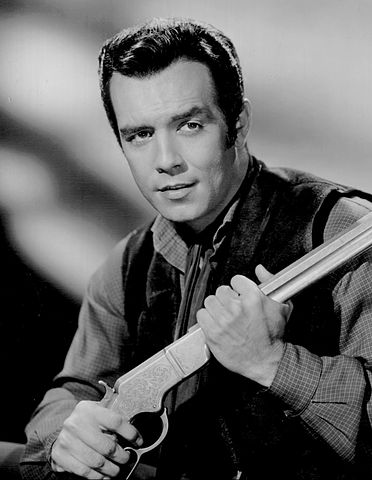 Pernell Roberts in 1961. | Source: Wikimedia Commons.
HE WAS SOMETHING MORE
He always believed he was destined for greater things and considered himself an aristocrat of his profession. The actor once said of himself,
"I feel I am an aristocrat in my field of endeavor. My being part of 'Bonanza' was like Isaac Stern sitting with Lawrence Welk."
The '70s saw Roberts star in "Hawaii Five-O" and "Marcus Welby, M.D." He also appeared in "M*A*S*H*," and his career underwent a kind of resurrection with the role of "Dr. John McIntyre" in the CBS drama series, "Trapper John, M.D."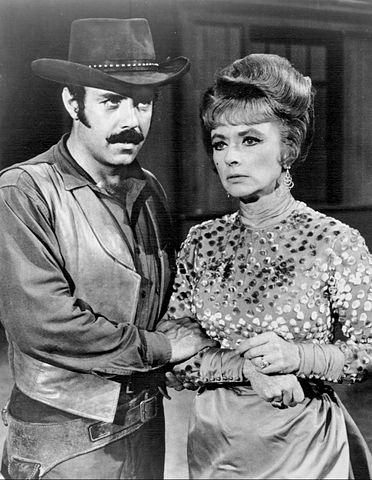 Amanda Blake and Pernell Roberts on "Gunsmoke" in 1968. | Source: Wikipedia Commons.
HE SUFFERED A TRAGEDY
The next decade saw the actor lose the virality and agility he displayed on "Bonanza." He became more heavy-set and was not getting roles as much as he used to.
He got labeled a rebel, but it didn't stop him from speaking out about the injustices around him
After "Trapper John, M.D." ended in '86, the "Four Rode Out" star had a few guest roles on TV, and a TV movie. In '89, the actor suffered a tragedy with the loss of his son and only child, Christopher.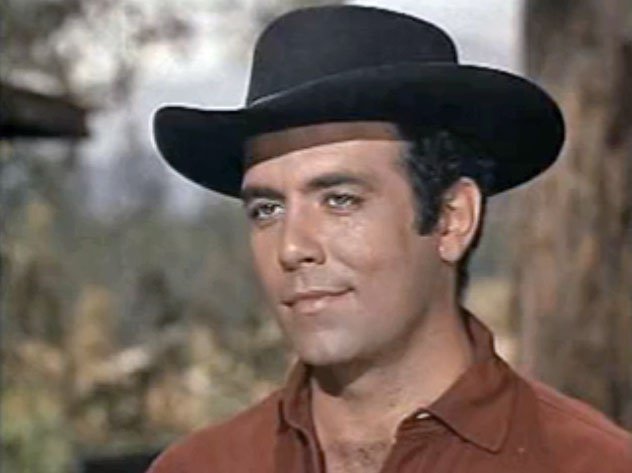 Pernell Roberts from the television series Bonanza. Episode: "Showdown" (1960). | Source: Wikipedia Commons.
PEACEABLE AND QUIETLY
The '90s were even slower and with fewer jobs. The highlight of that decade came with a role on "FBI: The Untold Stories" as narrator; he got the job in '91, but it didn't last long.
By the late '90s, Roberts retired from movies totally and lived his life peaceably and quietly at his home in Malibu. In the final decade of his existence, he got diagnosed with pancreatic cancer in 2007.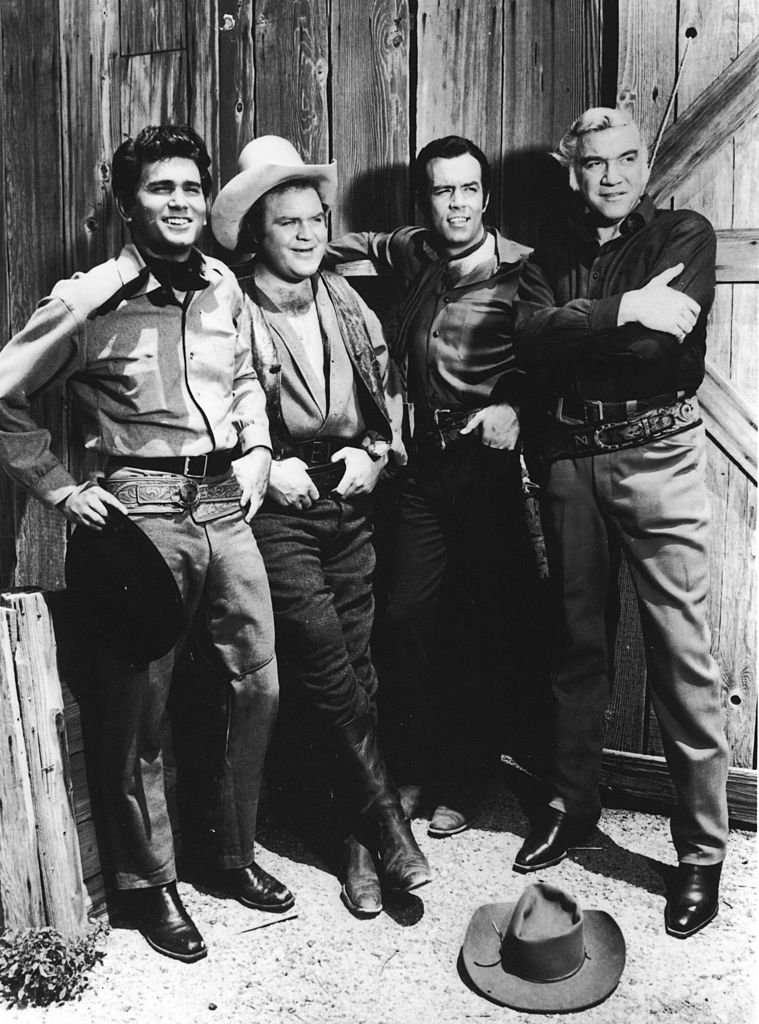 Michael Landon (1936 - 1991), Dan Blocker (1928 - 1972), and Pernell Williams, and Canadian actor Lorne Green (1915 - 1987) for the television show "Bonanza" | Getty Images
AN ADVOCATE FOR OTHERS
Two years after the diagnosis, the "Camelot" star died on January 24, 2010, leaving behind his fourth wife, Eleanor Criswell. His funeral was private, attended by only family and friends.
Roberts, a Georgia native, came into the world in 1928. He fell in love with music and drama in high school, and after dropping out of Georgia Tech and the University of Maryland decided to pursue a career in entertainment.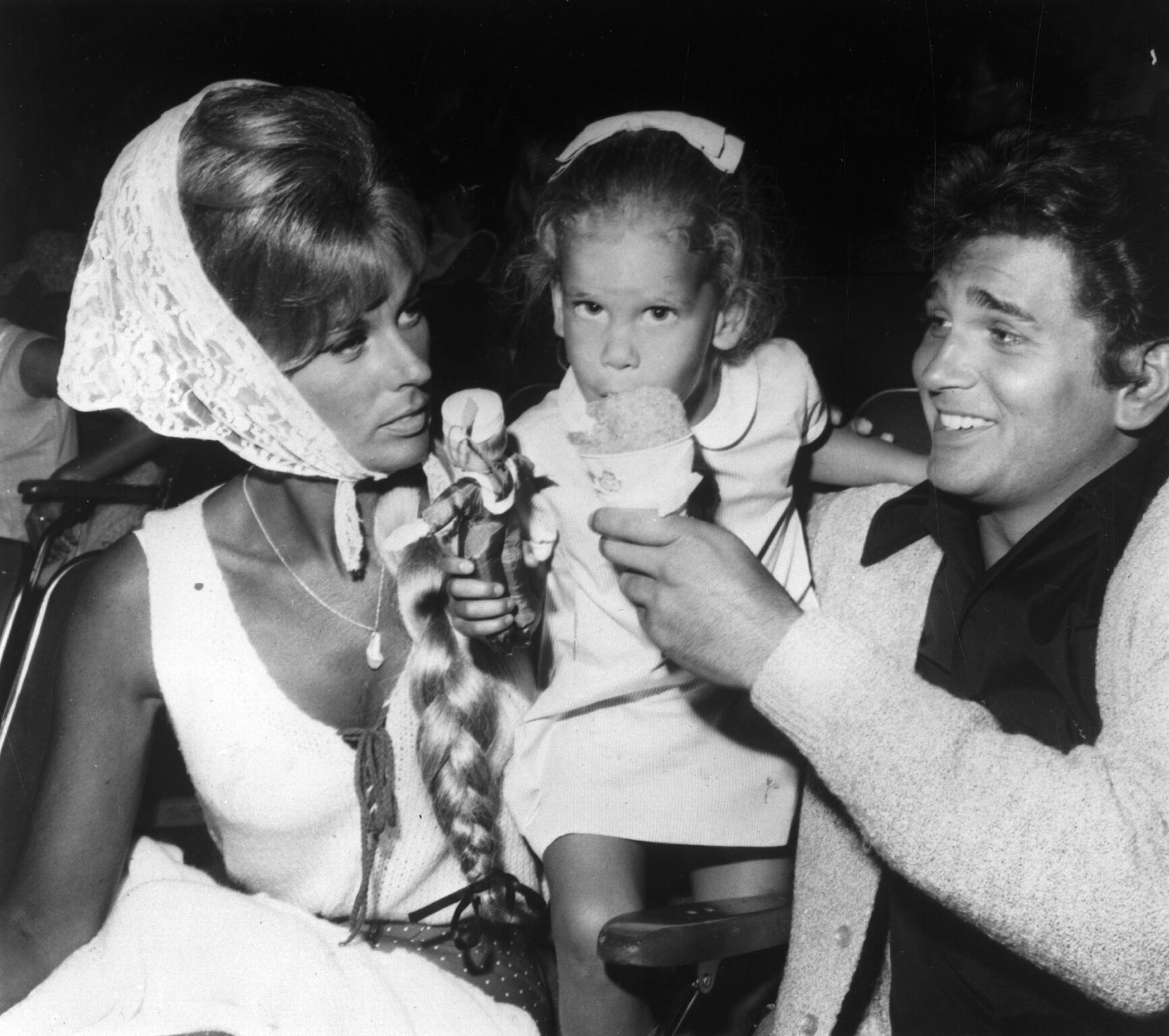 Michael Landon with his wife Lynn and their young daughter | Getty Images
Beyond acting, the actor spoke for the underdog, fighting against sexism, racism, and segregation on TV. He got labeled a rebel, but it didn't stop him from speaking out about the injustices around him.
Roberts was always book-smart, and it fed his belief that he was more than the guy people saw on television. He lived holding his head high, and in the end, the only thing that could defeat him was death.
Please fill in your e-mail so we can share with you our top stories!