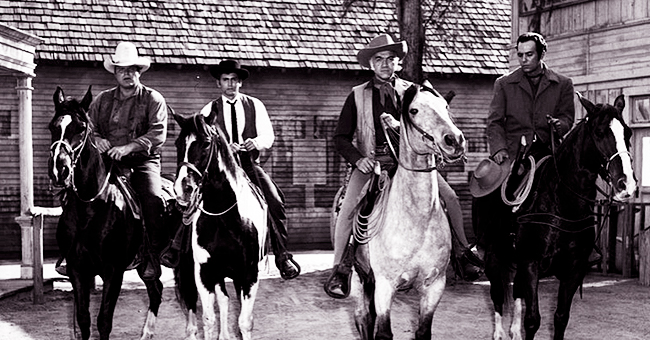 Wikimedia Commons
20 Facts about 'Bonanza's Three Sons: Pernell Roberts, Dan Blocker and Michael Landon
Remember the cast of "Bonanza?" Pernell Roberts, Dan Blocker, and Michael Landon launched to fame with their roles as the sons on the show.
The hit TV show, "Bonanza" was set during and after the Civil War. It told the story of a family living on a thousand-acre farm called Ponderosa.
The family consists of the patriarch, Ben and his three sons, played by Pernell Robert's Dan Blocker and Michael Landon. Here are 30 facts about each of the actors behind Ben's sons.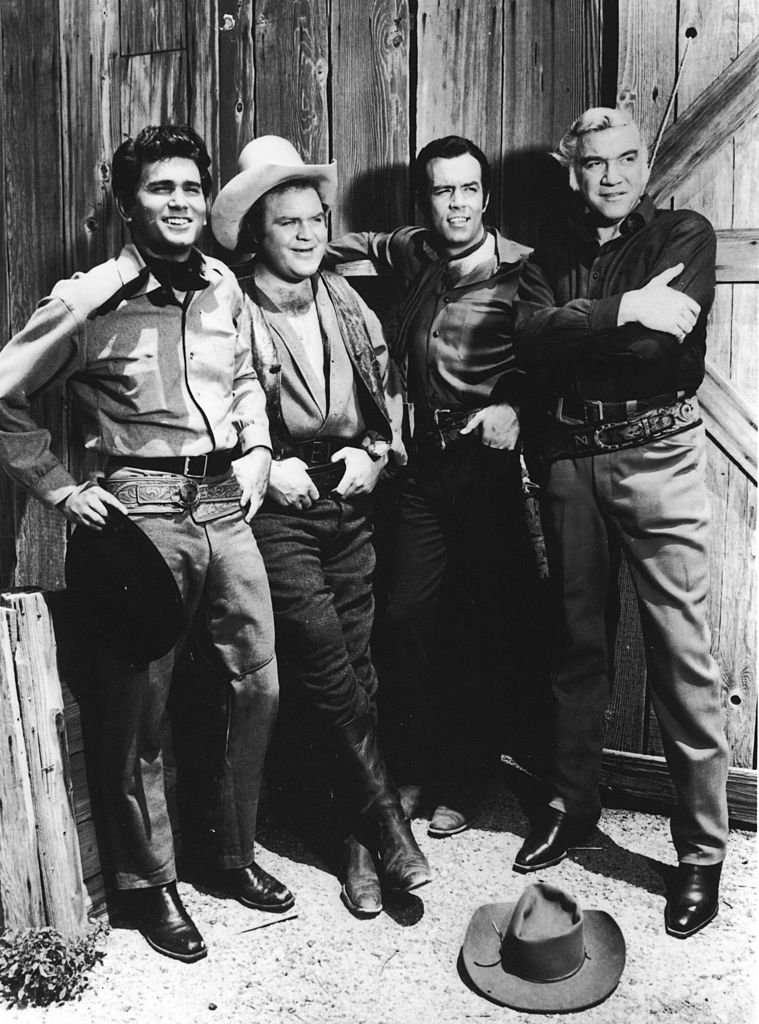 Michael Landon (1936 - 1991), Dan Blocker (1928 - 1972), and Pernell Williams, and Canadian actor Lorne Green (1915 - 1987) for the television show "Bonanza" | Getty Images
Pernell Roberts
1. Roberts started acting as a teen in school and church plays.
2. Then in 1946, he enlisted in the Marines. While in the marines, he also played in the Marine Corps Band.
3. In 1995, he bagged a Best Actor Drama Desk award for his role as the lead in an off-Broadway production of "Macbeth."
4. He played Adam Cartwright, the eldest son "Bonanza."While the role launched him to fame, he left the show after the sixth season because he was not impressed with his character's development.
5. Pernell Roberts was at the historic 1965 Voting Rights March in Selma. The march was led by the legendary Dr. Martin Luther King Jr.
6. In 1979, he made an episodic come back to TV as the title character in "Trapper John, M.D." The role was previously played by Wayne Rogers.
7. Roberts also hosted and narrated "FBI: The Untold Stories."
9. He was married four times. From 1951 to 1959 he was married to Vera Mowry Roberts then from 1962 to 1971 he was married to Judith Anna Roberts. He then married Kara Knack from 1972 to 1996. He was married to Eleanor Criswell from 1997 to 2010.
10. He lost his only child in 1989 to a motorcycle accident.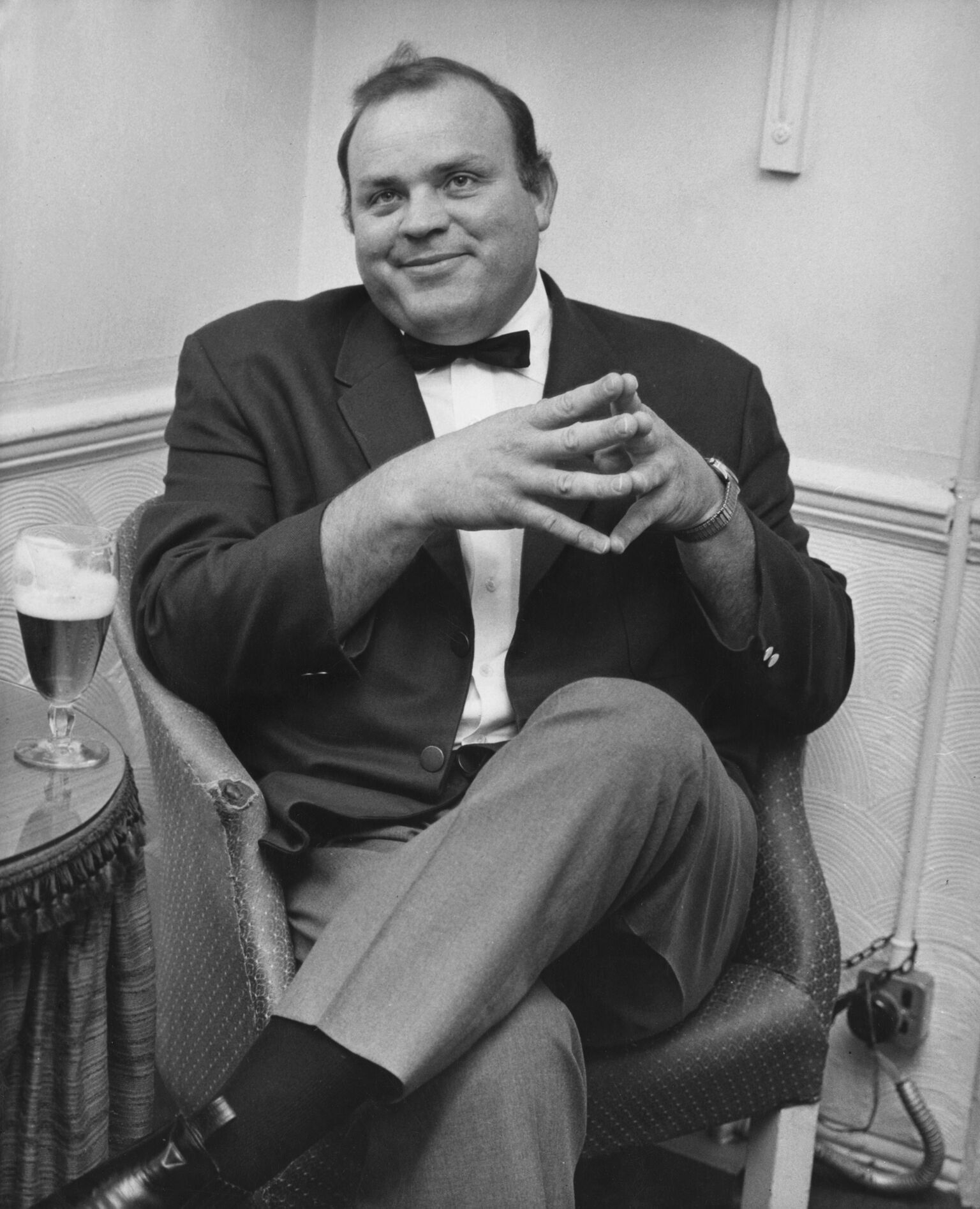 Dan Blocker in his dressing room at the London Palladium, 9th May 1966. | Getty Images
Dan Blocker
11. After becoming famous, Dan Blocker went on to start and own the restaurant chains called Ponderosa Steakhouse and Bonanza Steakhouse.
12. In college, he attended and played football for Sul Ross State College, Alpine, Texas. He graduated in 1950.
13. His children studied karate under Chuck Norris.
14. Before becoming an actor, Blocker worked as a schoolteacher. He taught high school classes in West Texas.
15. Blocker has a military history. He served in the Korean War, a first sergeant with the 45th Oklahoma Division.
16. At the age of 13, he attended the Texas Military Institute in San Antonio. He weighed 200 lbs.
17. Long before his acting career, Dan was famous for a completely different reason. He was the largest baby ever born in Bowie County, Texas weighing in at 14 lbs. at birth.
18. He was opposed to the Vietnam war and a liberal Democrat activist.
19. He was close friends with Robert Conrad and his son even worked with Conrad on "Baa Baa Black Sheep" in 1976.
20. There is a one mile stretch of beach in Malibu named after him. The Dan Blocker Beach is located at 26000 Pacific Coast Highway.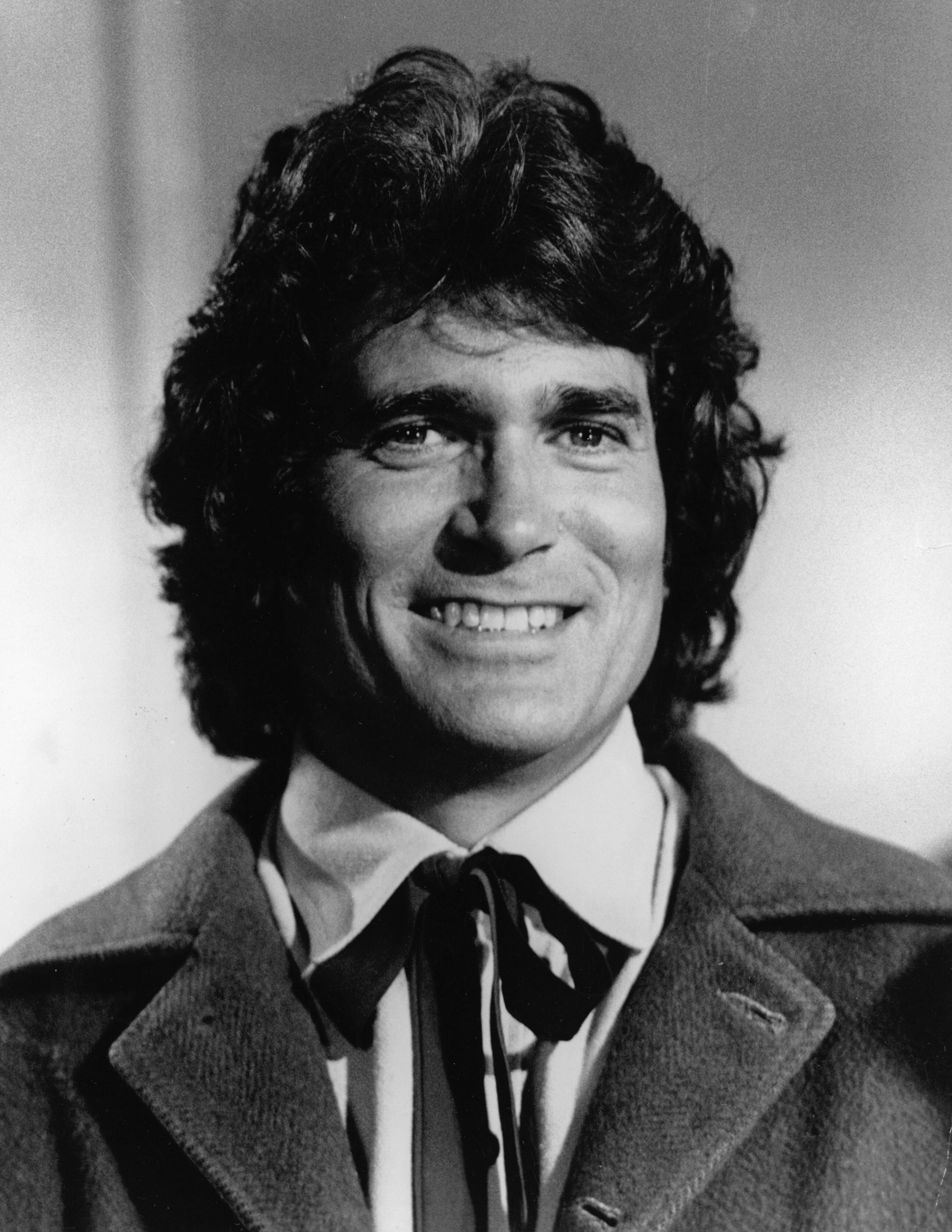 Headshot of American actor Michael Landon | Getty Images
Michael Landon
21. Michael Landon was born Eugene Maurice Orowits. When he decided to go into acting, he chose a stage name from a telephone book. Ironically, the first show he acted in was called "Telephone Time."
22. Besides acting, Michael was also famous for breaking the record for javelin throwing in high school in 1954. The feat earned him an athletic scholarship to the University of Southern California but after tearing ligaments in his shoulder he had to drop out and could no longer compete.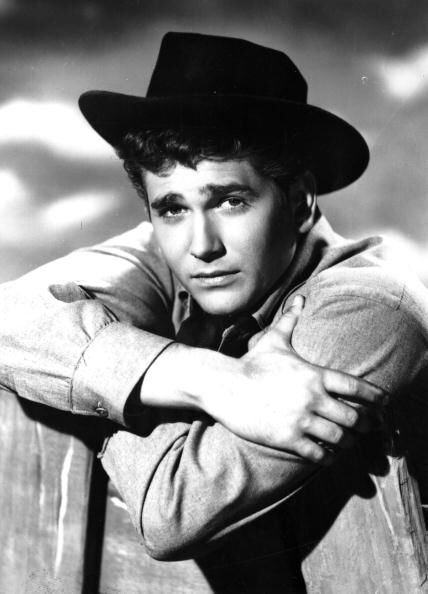 Michael Landon wearing a cowboy hat for his role in the TV series "Bonanza" | Getty Images
23. He studied Karate under the notorious martial artist and star of "The Way of the Dragon," Chuck Norris.
24. Landon has an impressive IQ of 159. However, due to his focus on athletics in high school, his academics suffered and he graduated third from the bottom of his class.
25. Michael started getting grey hair in his 20s. He used over-the-counter dye to cover it up but when they dye started leaving a violet highlight that showed when they were filming scenes in the sun he was forced to hire a professional colorist to cover it.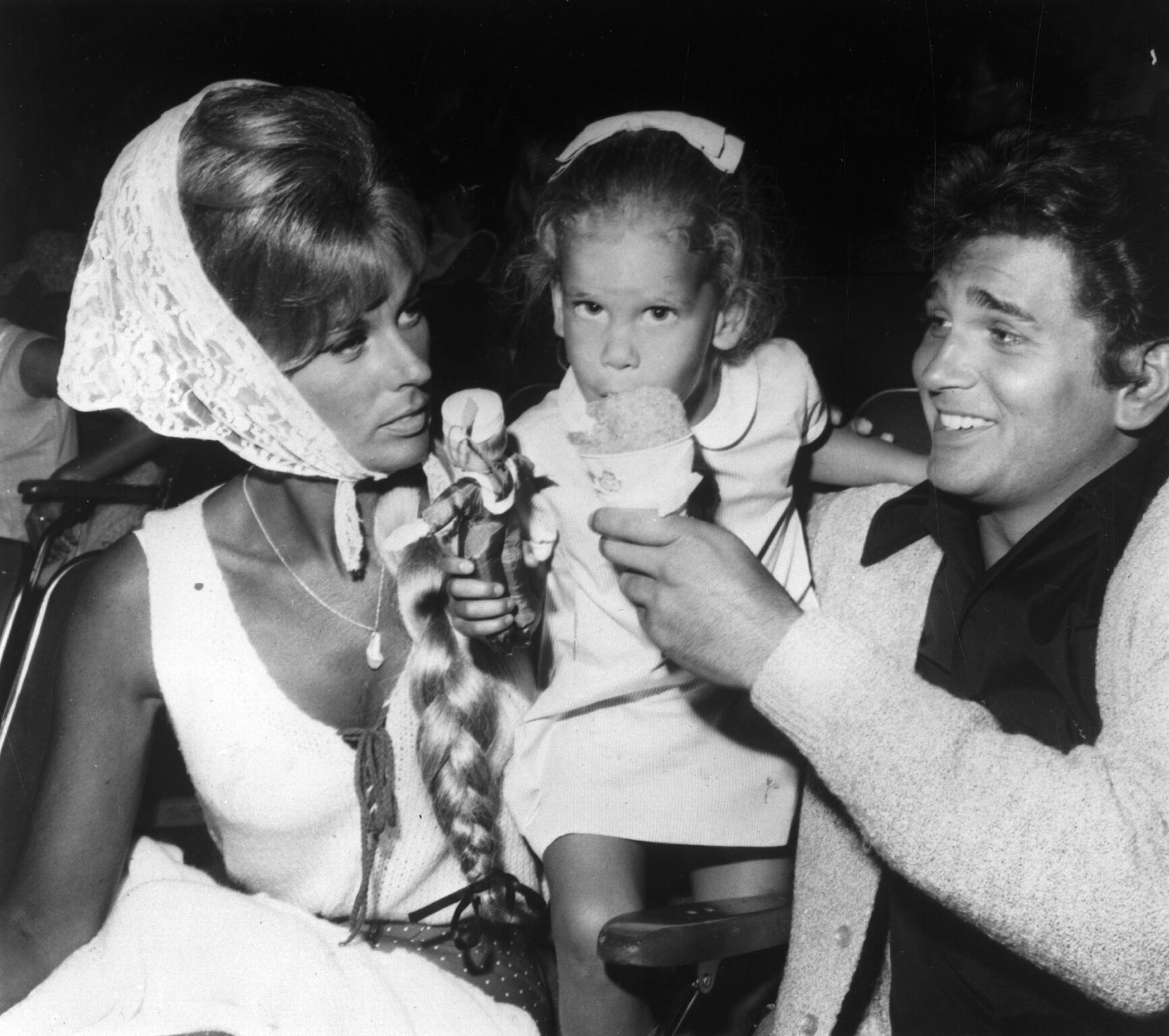 Michael Landon with his wife Lynn and their young daughter | Getty Images
26. Melissa Gilbert was very close to Michael and he became a father figure to her since her father died when she was 11. She named her son after him.
27. He was also a longtime friend Johnny Carson. They were confidants and Michael opened up about his battle with cancer on Johnny's show just before he passed away.
28. Michael worked at NBC for 34 years. He appeared on NBC more than on any other network and some of his most notable roles were on "Bonanza," "Little House on the Prairie," and "Highway to Heaven."
29. His mother, Peggy Kathleen O'Neill Orowitz suffered from clinical depression. It haunted Michael throughout his childhood and he worried about her a lot.
30. He penned And directed two semi-autobiographical movies: "The Loneliest Run" in 1976 and "Sam's Son" in 1984. Both had characters that reflected his childhood.
Please fill in your e-mail so we can share with you our top stories!