Lyssa Chapman from 'Dog the Bounty Hunter' Shares Wistful Message to Late Stepmom Beth
Fans send Duane "Dog" Chapman's daughter, Lyssa Chapman messages of support after she shares an emotional message about the late Beth Chapman.       
The Chapman family has had a difficult year since the death of their family matriarch Beth Chapman to throat cancer in June.
Trying to endure the holidays without Beth has only gotten harder. The family experienced their first thanksgiving without her. Duane "Dog" Chapman said that he would be stepping in to cook the turkey this year. 
As the family deals with their grief, "Dog" admits that all members of his family are taking the loss pretty hard, and it has been a challenge accepting that she's gone.
For him, he revealed in previous interviews that he hates being alone because that is when is loss hits him the most, so he prefers being surrounded by friends.
Opening up her grief, his daughter, Lyssa Chapman expressed her struggle. Lyssa is "Dog's" daughter from his third marriage to Lyssa Rae Brittain. In a heartfelt message to her stepmother Beth she said:
"Nothing is the same without you. Merry Christmas in Heaven @mrsdog4real ?? I bet you have the biggest tree ever."
Lyssa shares a never before seen picture of Beth posing in and elevator wearing a black fur hat and matchingdetailed jacket.
In the picture, she wears a printed scarf and a pearl necklace underneath her black ensemble. In the undated snap, she completes her look with her signature faded sunglasses and pink lipstick.
Since her death, fans gotten to watch Beth's final days and shared the family's grief with them. In a message from a fan, they send their support saying:
"What a great lady she was! I was very lucky to get to meet her on Dog's book signing tour when they came to Muncie, IN! Was a great pleasure getting to meet them both!"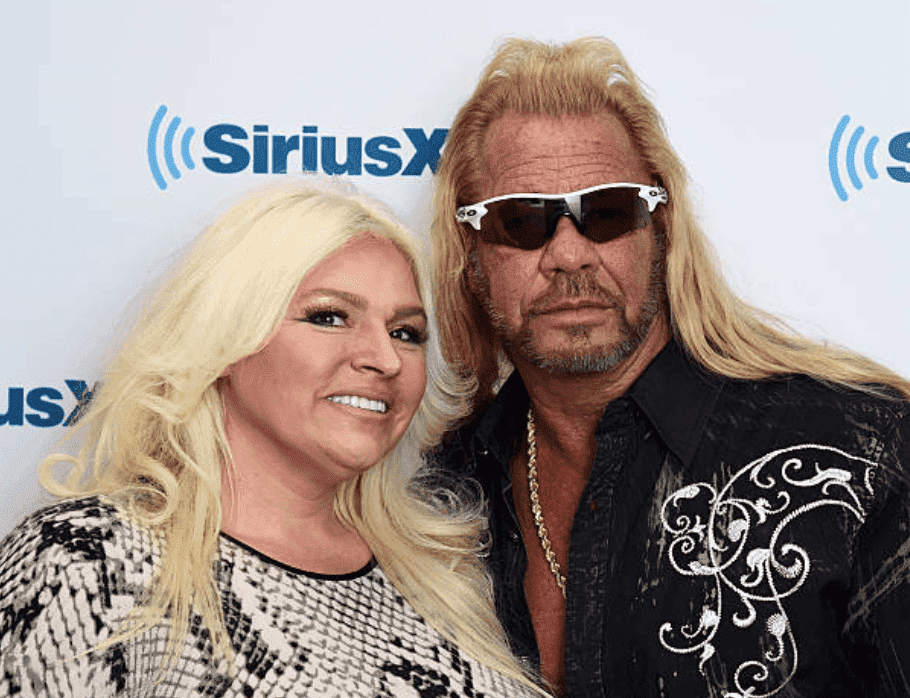 Lyssa has had a tough week leading up to her emotional post. In a series of tweets, she recently accused family friend and former employee Justin Bihag of taking advantage of the family and attempting to sell Beth ashes on eBay.
Justin has denied the allegations, and since dealing with an unrelated legal case against the reality show, he said he has reconnected with "Dog."