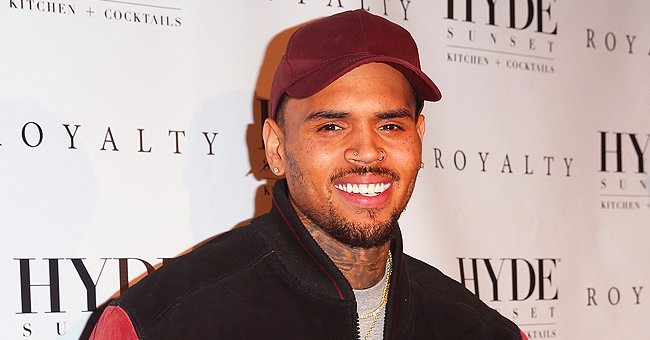 Getty Images
Chris Brown Gives a Closer Glimpse at His Baby Son Aeko in yet Another Photo
Like any proud father, the singer shared the picture of his new baby with Ammika Harris five weeks after his birth.
This December 25 Chris Brown posted an adorable photograph of his son Aeko on his Instagram account. Because of the tenderness of the image and the emotions it evokes, he cannot be happier with the arrival of his baby on November 20.
In the photo, Chris gently holds his little boy while with his hand that he puts her near the beautiful baby's face. The baby seems to understand how loved he is, and Aeko looks at his father with love, with big dazzling eyes in front of the camera.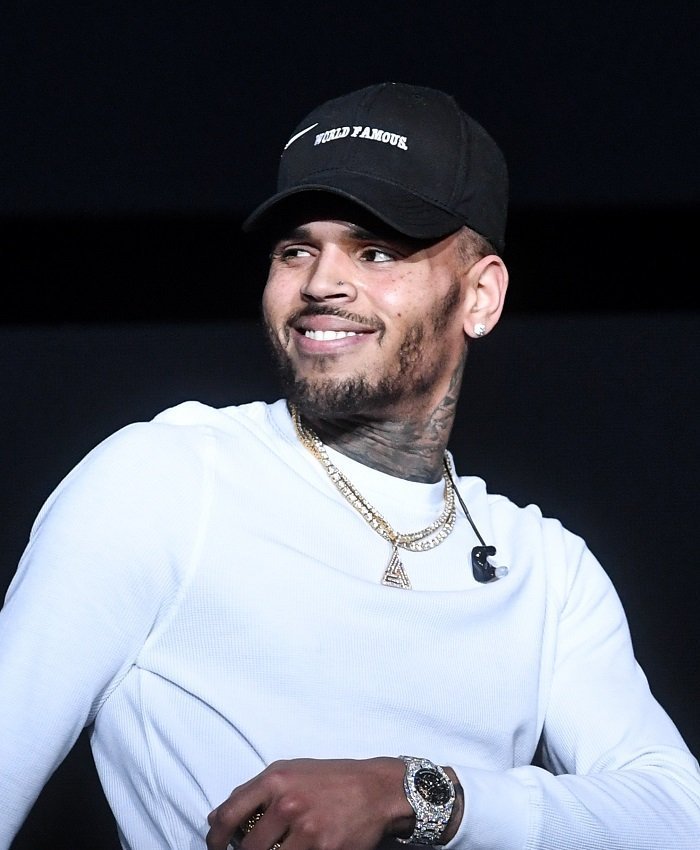 Chris Brown I Image: Getty Images
PROUD PARENTS
The singer has been a very dedicated father since he and Ammika welcomed their little son Aeko. The followers of the famous couple filled with comments and congratulations on the first picture that Chris posted on his Instagram last December 11.
In that photo, Chris also appears taking the little foot of his newborn baby with a lot of tenderness while revealing for all his fans the child's full name, Chris wrote: "AEKO CATORI BROWN". The child's grandmother, Chris's mother also shared the photo.
Of course, when fans were able to see the couple's little baby's feet, they kept crying to see his face. Finally, his patience was rewarded when on December 13, the in-love dad shared a photo of the baby.
On this occasion the newborn was sound asleep, wearing a blue and white striped jumpsuit while lying on a white blanket, with the comment "BABY AEKO." Fans simply adored the image.
It is obvious that Chris's love for his newcomer son is unlimited. He is flying through the air with this baby and so in love that life seems full and happy to have him in his world. With the amount of comments that fans have left in the family photos for sure there will be more soon.
PROTECTIVE MOTHER
Ammika Harris showed his teeth when she came across a comment that questioned whether the famous singer was actually the father of his son. The incident originated when Ammika shared a selfie of her newborn baby, Aeko, with Grammy winner Chris Brown on Christmas day.
"Try it again," he said, "He's not looking like him ... Royalty is his daughter and she's special and beautiful since beginning ... He's just an Asain boy nothing more ... I love babies and god forgive me but he's not that cute. "
Despite such an unpleasant comment, the mother's response was as civilized as possible, leaving aside the attack on her little son, and drawing love in her heart, she simply replied "god bless your heart too."
OLDER SISTER
Chris's little daughter has not escaped the charm emanating from her newcomer brother. Royalty Brown is also rendered at the small feet of Aeko, as can be seen in a tender photograph shared by the singer in his social networks.
In the image that Chris shared, the beautiful 5-year-old girl appears next to her brother's crib while looking sweetly at the little baby. With the legend: "BIG SIS CHANGING DIAPERS" and five hearts, Chris published the photo.
EXCLUSIVE TASKS
In another video shared by the singer, little Royalty appears wearing a shiny white outfit. The image is accompanied by a legend where the singer explains that by asking his little girl that he wanted a Christmas gift, the girl's response left him astonished.
'I asked her what she wanted for Christmas and she says ... "BALENCIAGA." [Flushed Face emoji] 5 year old swag. ' The interpreter wrote, who paid more than $ 600 for his daughter's gift. Royalty is Chris's daughter with her former partner, model Nia Amey.
Please fill in your e-mail so we can share with you our top stories!