Amy Roloff Is Adjusting to Her New House With Her 'Furry Friend'
Fans celebrate and congratulate Amy Roloff as she moves into her new house and adjusts well with her "furry friend," Felix
Just before the New Year kicks in, recently engaged "Little People, Big World" star, Amy Roloff has begun a new journey.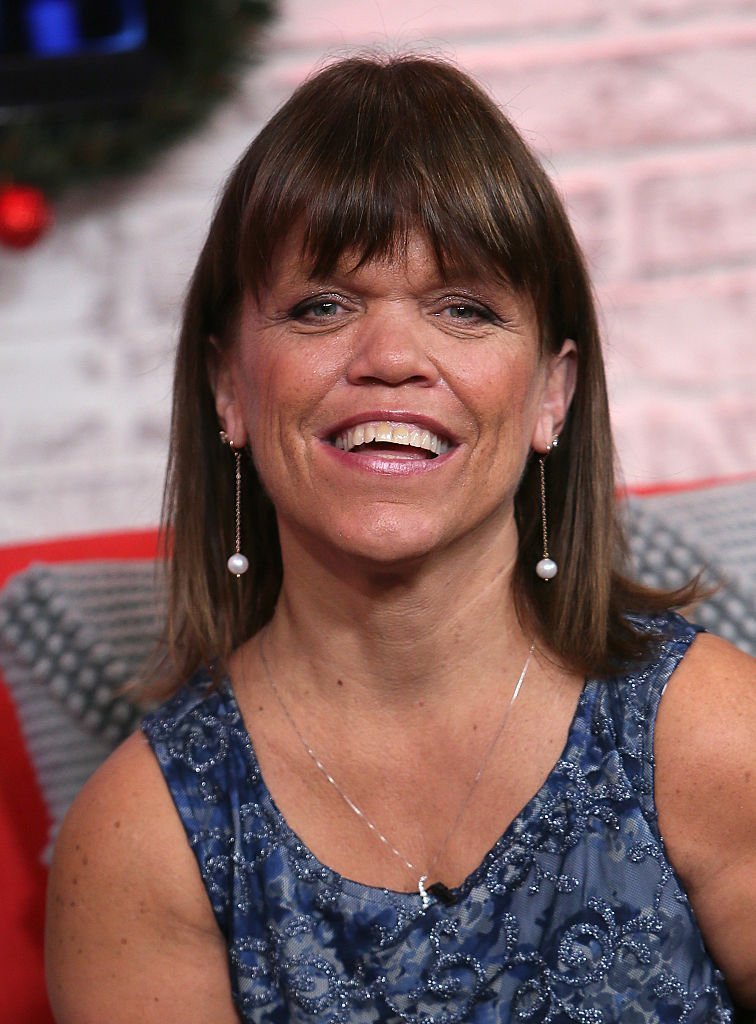 According to Soap Dirt, the mother-of-four not only moved into a new house, but she also shared a picture to celebrate the event. In the photo, Amy looked tired as she posed with her furry friend, Felix.
In the caption, Amy revealed that she and Felix were adjusting to the new home.
She wrote:
"Hello Saturday! A new house is something both Felix ? and I are adjusting to. Getting to know a smaller backyard, which is nice, living in a neighborhood, that's pretty cool too, meeting some of the neighbors and working on making the house a home."
Amy then went on to explain that although the Roloff Farm will always be special, she is looking forward to the new adventure that comes with having a new house in a new neighborhood.
Since she shared the good news a couple of days ago, the post has garnered over 40,000likes as excited fans have also commented.
One fan prayed that Amy and Felix would have many special memories in their new home while another commenter sent some "good luck" the reality star's way. 
Another lovely boasted about Amy's home-making skills writing:
"I have no doubt you will make your new home yours. Chris will add love and joy too."

Good Housekeeping added that Amy's move from the Roloff Farms came more than three years after her divorce from Matt Roloff, and soon after she got engaged to Chris Marek, who she has been dating for a little over three years now.

On the day of the big move, Good Housekeeping recalled that she had shared a clip to her Instagram Story, which showed a glimpse of her box littered kitchen, dining room, and living room. 
Although the 55-year-old just made her move-in official, Amy and Chris had spent Christmas day at the house.
However, according to In Touch Weekly, people are uncertain whether the duo would be living together or if Chris had simply paid a visit to his fiancee's new digs that day.
Amid Amy's news and big move, TV Showcase
recalled
how Matt shocked fans of LPBW with news of a buyout.
The 58-year-old Roloff patriarch, however, explained to fans that things weren't as bad they sounded while reassuring them that he wasn't kicking his ex-wife off her part of the farm.
Even though their divorce became finalized in 2016, Amy and Matt have continued to work side-by-side on the Roloff Farms, per a Heavy report.
The duo was married for almost 30 years before they decided to split. Soon after their split, Amy began dating Chris while Matt made a move on his farm manager, Caryn Chandler.
Matt and Amy share four children – Zachary, Molly, Jacob, and Jeremy.