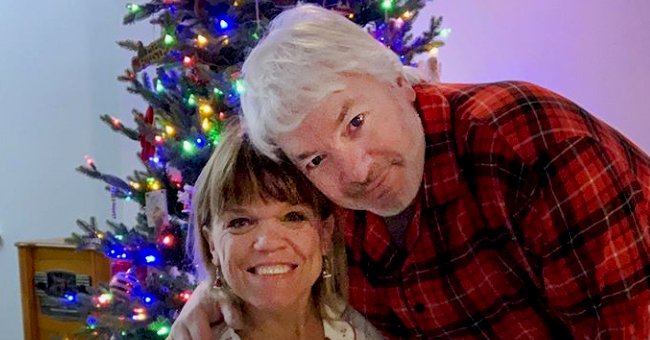 instagram.com/amyjroloff
Amy Roloff from LPBW Posts Christmas Pic with Fiancé Chris from Their Christmas Celebration in a New House
"Little People, Big World" star Amy Roloff and her fiancé, Chris Marek, spent Christmas day together in their new house, and Amy showed her fans a glimpse into her day with a lovely post on Instagram.
Amy's post consisted of three photos. The first picture showed Chris and Amy as they posed in front of a Christmas tree, embracing each other and smiling happily.
The second image showed two separate pairs of socks, which were hanging under a red sign that read, "JOY." On the sign was a decorative ribbon, which was tied to the letter, "O."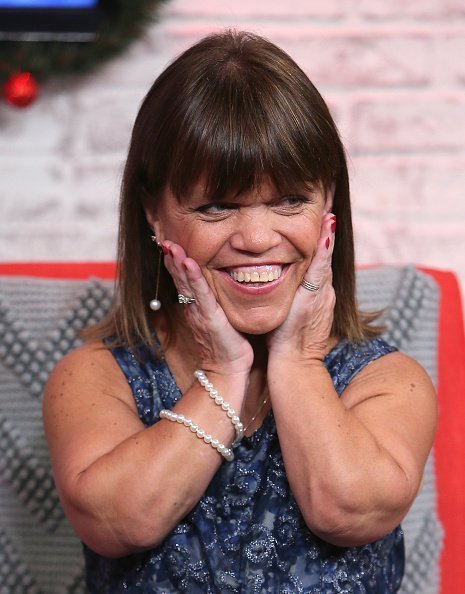 Amy Roloff visits Hollywood Today Live at W Hollywood on December 13, 2016 | Photo: Getty Images
The third photo was all about Amy and her puppy, as the pair posed together in front of the beautiful Christmas tree, which shone in the background.
In her caption to the post, Amy first wished her followers a merry Christmas. In continuation, she stated how she was still in awe of the miracle in the gift of Jesus each year and every year. She also said:
"Chris and I celebrated Christmas in the new House! New memories and adventure together. What a change to be someplace new. And I'll look forward to making dinner and having most of my kids and grandkids over!"
She then added that the gift of Christmas was not only about Jesus, but also a time to be with loved ones, and embracing such moments as precious, and not ones to be taken for granted.
She ended by asking her followers to have a wonderful day with their family and friends, and also celebrate the gift of Christmas, before, again wishing them a merry Christmas with love.
The couple was out on a date on one Friday night in November, which included a dinner and a movie night.
Amy said she never in a million years thought that she would be getting married again, though she hoped for it. Marek, on the other hand, said of his proposal:
"I was very nervous! It had to be a heart shaped diamond because I knew that's what Amy wanted."
A photo from the date posted by Amy on her Instagram page showed the lovebirds seated in a booth and smiling happily, with Amy holding a glass of wine.
In the caption to that post, Amy said,
"It's Friday and we made it a date night! Woohoo! Nothing like looking at furniture… and then dinner and a movie with my amazing man. A good time always Love him."
Amy and Chris Marek are just one cute couple, and their fans love them for it.
Please fill in your e-mail so we can share with you our top stories!