Amy Roloff from LPBW Enjoys 'Christmas Time' with Her Handsome Fiancé Chris and Her Son's Family
It is the festive period, and one person who is having the best time is "Little People Big World" star, Amy Roloff. Amy is spending quality time with her soon to be boo and her son Zack Roloff's new family. 
The matriarch of the Roloff family shared a series of Instagram images showing off her adorable family. In the first image, Amy is seen with her fiance Chris, her son Zach, his wife Tori, and their two adorable kids.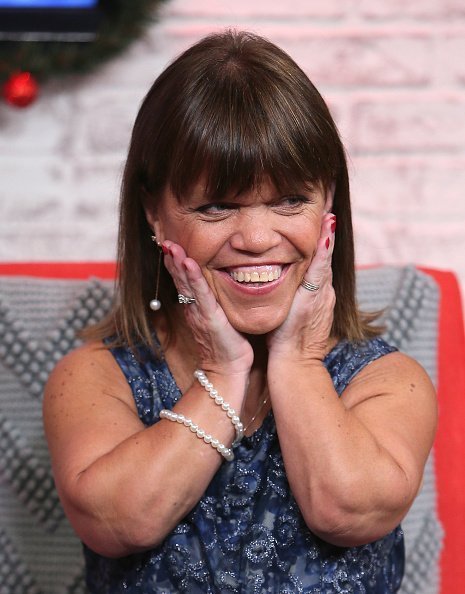 The next image had in it just Amy and her fiance, and the third showed little Jackson looking adorable in the snow. The last showed the entire brood as they posed happily in the snow. The image was captioned, 
"It's Christmas time and what fun Chris and I had to go with @zroloff07 and @toriroloff Jackson and baby Lilah to pick out their Christmas tree. Moments like this make the holiday season merry and bright"
Fans of the family were quick to state how cute they think the images are, and some even asked how cold it was at their side. 
The Roloffs are one who take family very seriously, and thanks to their admirable social media presence, fans get to see how merry they are as a family during festive periods. 
The two made the announcement after three years of dating
During Thanksgiving, Amy spent the holiday with most of her kids. Although not everyone was there to celebrate, the mom of four was surely thankful for them all. 
To celebrate the holiday, Amy posted images of her and the family having a splendid time during the holiday. Her ex, Matt Roloff, was also notably absent in the photos.
She captioned the image, 
"What a special time it was to spend with some of my kids and Chris when he was able to come over on Saturday. I was reminded how blessed and thankful I am and everyday. Jeremy, Audrey, and Ember spent thanksgiving with Audrey's family in Bend."
Amy Roloff and her fiance Chris Marek made their engagement public in September of this year. The two made the announcement after three years of dating. 
At the time, the mom of four shared with her Instagram followers, an image of herself and her fiance sitting happily in a booth. Amy had in her hand a cup of wine while her boo could be seen smiling behind her.
"It's Friday and we made it a date night! Woohoo! Nothing like looking at furniture... and then dinner and a movie with my amazing man. A good time always Love him."
Whether it's thanksgiving or Christmas, family time is undoubtedly important to the Roloffs.