Marie Osmond Shares Sweet Photo of Her Adorable Grandkids
American entertainer Marie Osmond shared cute snapshots of her grandkids, and the "three little piglets" stole the hearts of fans.
Marie Osmond is a proud grandmother, and she recently showed off three of her grandbabies to the delight of fans.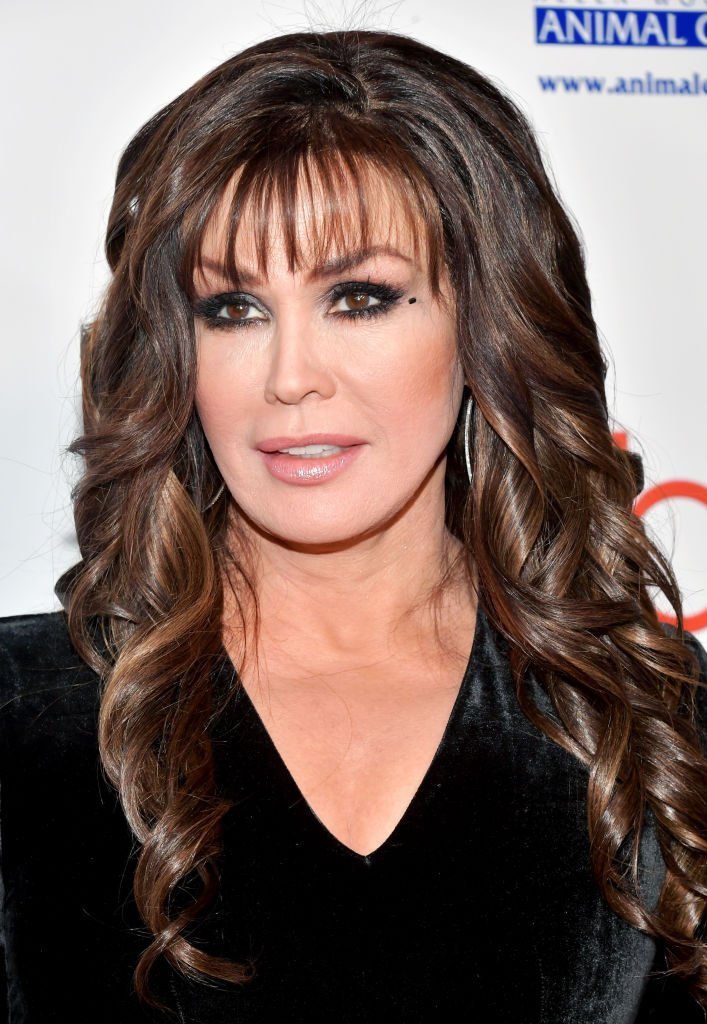 On Instagram, the 60-year-old singer shared a slideshow of two photos. In one image, three of her toddler grandchildren looked adorable as they sat in front of a Christmas decoration wreath.
The second photo featured a neat flower arrangement that Osmond referred to as a gift she gave her mom.
In the caption, the TV personality gushed over her grandchildren, as she reminisced about past Christmas celebrations. She wrote:
"This #Christmas has been so incredible! The photo with the babies are our three little piglets as we affectionately call them. My husband Steve and I are so blessed to have most of our children and adorable grandbabies running around and around the house! But more than anything, this Christmas has brought back so many memories of times I watched my mother with her grandchildren during Christmases past."
"The Talk" host has always been in the habit of showing off her adorable grandkids on social media. Inquistr recalls that she once took out time to share a rare image of all her six grandchildren in an Instagram post.
The youthful matriarch who is fond of her large family looked beautiful as she held on to the six toddlers in the photo.
According to CheatSheet, Osmond had always wanted to have a large family as she came from a family of 11 children. The "Paper Roses" crooner has eight children, one of whom passed away in 2010.
Not only is the "Donny & Marie" show host a mother at heart, but she is also an intense lover.
Fox News reports that Marie, who divorced her spouse, Steve Craig in 1985, rekindled her love with him 26 years after. In 2011, the pair got back together in a Mormon Temple in Las Vegas.
Speaking with PEOPLE about her reunion, Marie said:
"Nothing is an accident; I am a spiritual person. So [I believe] God has his timing."
Marie and Steve first met when they were teenagers, and the two made it official after a few years. However, their first matrimony was short-lived due to fears about their careers.