Detroit Lions Honor Death of Marvin Jones' 6-Month-Old Son Before Game
NFL Player, Marvin Jones, his wife Jazmyn Jones, and their children stand together during a game for the Detroit Lions during an emotional tribute for the passing of their infant son.
Only a day after Marvin Jones revealed the shocking news of the death of his six-month-old son Marlo Jones, the family gathered together at a game for the Detroit Lions in his honor.
Before the game, the team paid special tribute to the infant son of their team member and displayed his image and several pictures in a photo montage before a moment of silence.
Before today's game, we honored Marvin and Jazmyn Jones' late son, Marlo, who passed away earlier this week. pic.twitter.com/t6yTommmpu

— Detroit Lions (@Lions) December 30, 2019
In the images of the family together show them on the field wearing custom made Jersey's with Marvin number 11 on it, and Marlo's name at the top.
Marvin and Jazmyn held hands surrounded by their children as they shed tears while watching the photos on the screen and stood together for a moment of silence.
According to PEOPLE, Marlo passed away suddenly on Friday, but his cause of death has not been disclosed. Marvin first broke the news in an Instagram post a day after, in which he said:
"Yesterday the Lord called home a piece of my family's heart, Marlo. It is hard to believe that our little angel, our fighter from day one, our son 'Marlito' has unfortunately passed away and is no longer here with us."
The devastating news comes only days after the couple shared several pictures and videos enjoying the festive season with their family, Marlo included.
On Christmas day, Marvin shared a video of his family giving his fans well wishes and wearing matching plaid pajamas that read "Merry Christmas" on the front. 
His fans are not the only people to have reached out to him during this difficult time, his fellow team member and coach Matt Patricia said:
"He and Jazymn are great people, and my heart is just so saddened for them and with them right now. I was very happy to see him today."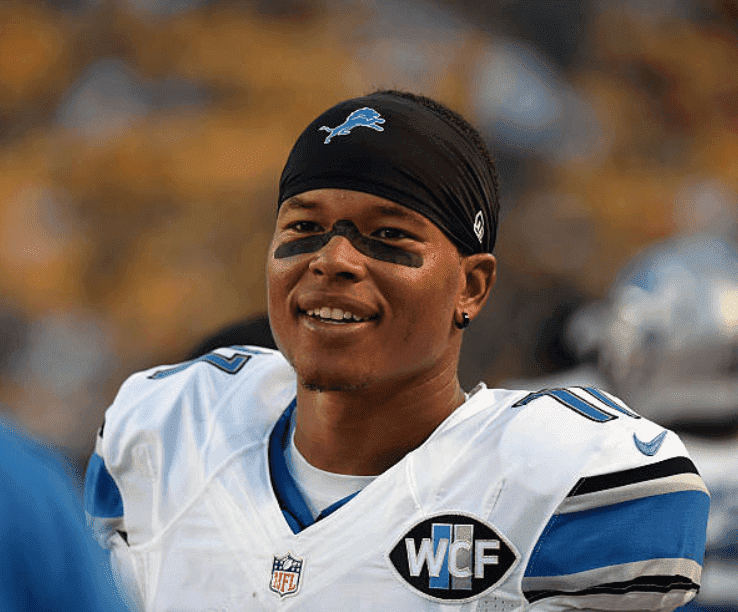 The couple has four surviving children, and following their loss, the Lions shared a tweet expressing their condolences and asked the public to respect the Jones family's privacy at this time.