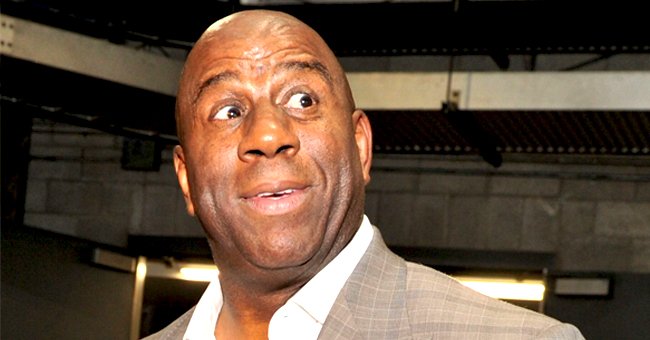 GettyImages
Magic Johnson's Kids Ej and Elisa Donned Black & White Mini-Dresses for Her Birthday
Basketball legend Magic Johnson's children EJ and Elisa were the delights of many who viewed an Instagram post shared by, as they stunned in Black and white mini dresses.
EJ posted a picture of himself and his sister, Elisa, who was celebrating her 25th birthday. In the photo, Elisa looked beautiful in a white sleeveless mini dress, which revealed her cleavage and gorgeous legs.
EJ didn't want to be outdone by his sister and also stunned in a black mini gown, which featured just one sleeve. The siblings both accessorized their looks with similar necklaces, while Elisa wore silver bracelets on her right hand.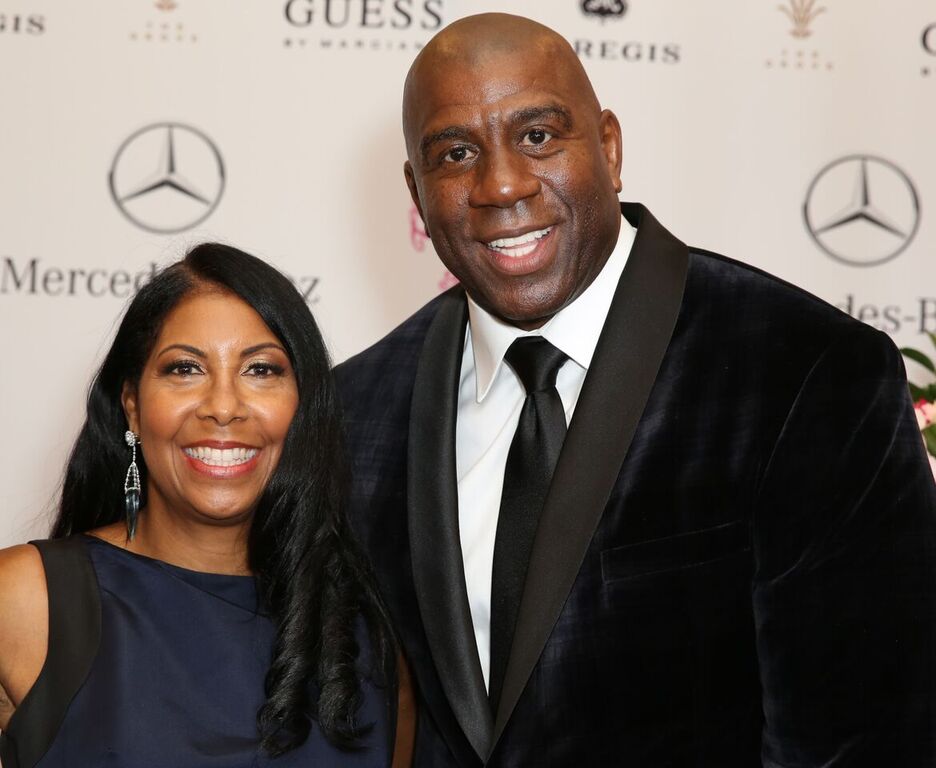 Magic Johnson and Cookie Johnson all smiles at a formal event | Source: Getty Images
For their feet, Elisa wore white heels that had straps, while her brother wore black boots, which reached his knee. In the caption to the post, EJ had nothing but awesome wishes for his sister, as he wrote:
"Happy 25th birthday Mz thing @elisajohnson !!! I'm so excited for you as you continue your journey of queen-hood and the accession of your personal power as well as nurturing all your incredible gifts, talents and intuition. May this year be one of the best ones yet and may your dreams continue to manifest into reality. I love you [emojis] #teamthis."
EJ and Elisa are two of Magic Johnson's three kids and have an older brother, named Andre. While EJ and Elisa are John's children from his wife, Cookie, (Elisa was adopted), Andre is his child from a previous relationship.
EJ, who is a reality television star, came out as gay in 2013 and underwent gastric sleeve surgery in 2015. Despite being gay, EJ has the support of his father, as Magic Johnson revealed in an interview with Elle.
Magic Johnson said that being a parent is not all about trying to decide what your children should be, or what you want them to become, but was all about loving them no matter who they are, or what they decide to be.
Johnson added that he was happy for his son when he came out as gay and that he was also pleased for himself and Cookie, as parents, saying that they love EJ. He concluded by saying:
"You've got to support your child. There's so many people who try to discriminate against them. So if you don't support them, who's going to support them and love them."
Despite Magic Johnson's words, the revelation of his son being gay wasn't so easy for him to accept at first.
EJ and his mother were live on a 2018 episode of "Red Table Talk" with Jada Pinkett Smith, where EJ revealed that he and his dad cried after he knew about his sexuality.
After Cookie found out that her son was gay, she went and told her husband, who she described as someone who lets out everything in his head.
As expected, the revelation was hard for the NBA legend, who said that it wasn't what he was expecting from his son. However, Magic calmed after a heart to heart talk with his wife and had a change of heart.
He walked into his son's room the next day and told him that they would get through the situation and that he only needed time, after which they started crying.
From then on, the relationship between father and son improved, and that is obvious from the outpouring of support from Magic Johnson towards EJ.
Please fill in your e-mail so we can share with you our top stories!