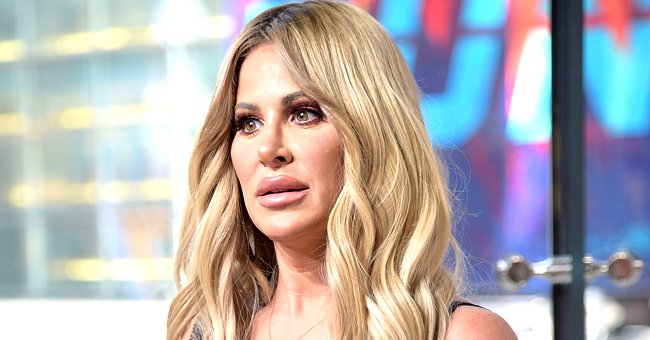 Getty Images
Kim Zolciak Reveals Grandmother Passed Away on Christmas Day in a Sweet Family Photo
Kim Zolciak put family first as she waited a while before sharing Christmas photos. Sadly, she also experienced a significant loss in her circle.
Kim Zolciak-Biermann, 41, shared a nighttime family portrait on Sunday and wished her followers Merry Christmas a few days after the big event passed.
The "Real Housewives of Atlanta" star apologized for it, but her fans were very understanding, especially since she had just lost her grandmother. The post is found below.
Kim's family portrait
In the sweet shot, Kim stood next to her husband, Kroy Biermann, and one of her daughters. In front of them, the remaining five of their kids lined up like an upside-down pyramid.
The family posed outside their home at night. Outslide lighting was enough to make out everyone. Kim seemed to be wearing a black get-up and white sneakers.
Her husband wore a white hoodie and a beanie hat, matching four kids whose heads were also covered. The greenery behind the group was gorgeous.
Tribute to grandma
In the caption, Kim said she was late because she had been "enjoying time with my family, and honestly I was pretty exhausted." She also revealed that her grandmother died.
"I remember always saying to her 'Grandma how did you have 6 kids I can't Imagine!' she always said, 'There is more than enough love to go around.' "
She continued sharing sweet words about her late grandmother, who always made her feel special. Our condolences go out to her and her family for their loss.
Kim's marriage advice
Kim and Kroy share twins Kaia and Kane, six, sons Kroy Jr., eight, and Kash seven. The couple has been married since 2011. Kim also has daughters Brielle, 22, Ariana, 18 from a previous relationship.
Back in August, Kim spoke on their relationship in a cheeky Instagram post of her and her husband facing the ocean. "We also put our marriage first above all else," she wrote in the caption.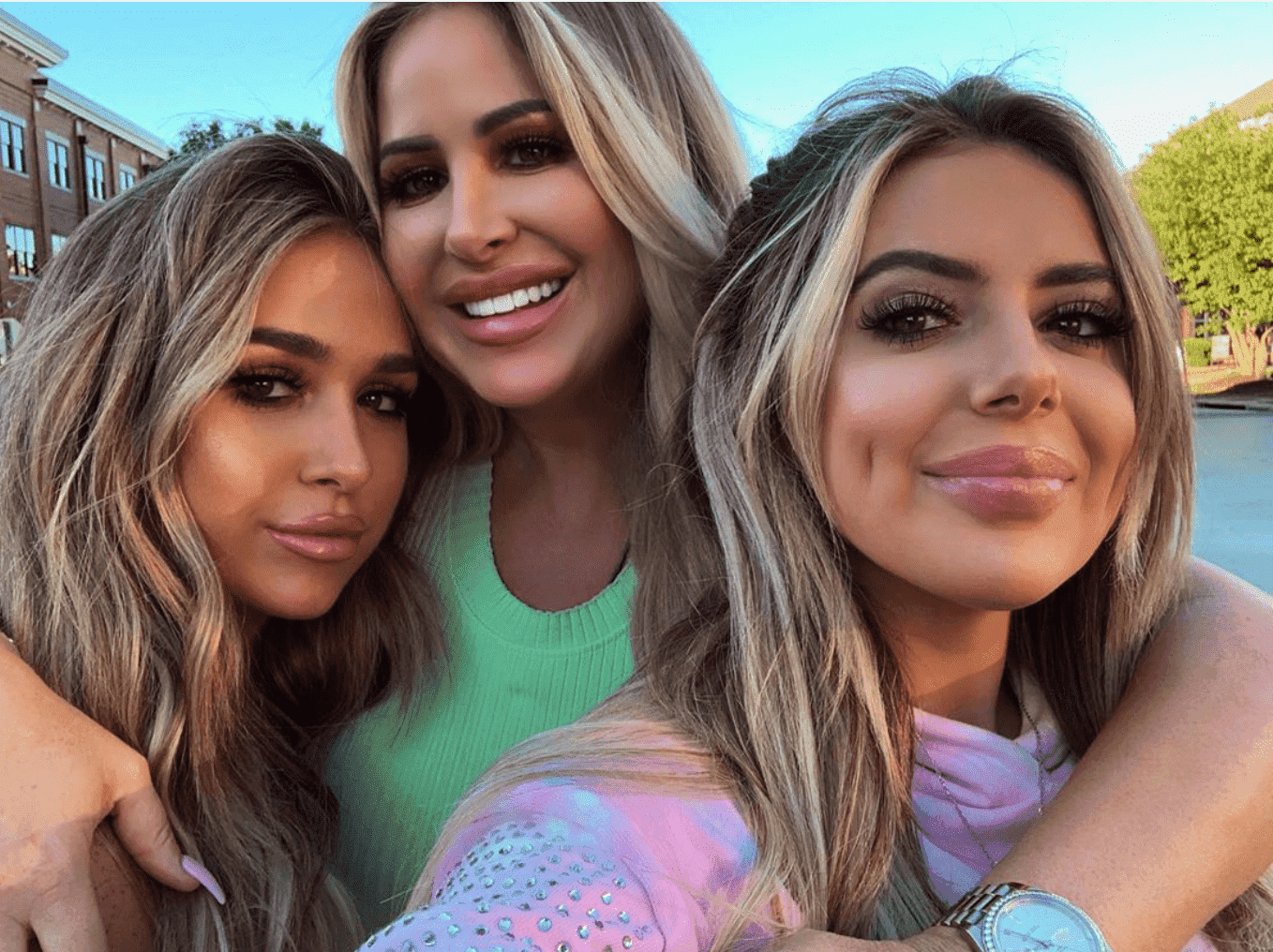 Kim Zolciak-Biermann with her daughters, Brielle Biermann and Ariana Biermann. | Source: Instagram/kimzolciakbiermann
Kim's other family
Unfortunately, Kim and her mother's relationship are not nearly on the same level as others in her life. From 2011, the pair were estranged for six years.
In 2017, Kim declared that she would not be reconciled with her mother, Karen, anytime soon. She pointed to Karen's outburst on her wedding day and things she'd done to her children.
Kim also has a brother, Mike Zolciak, who she has been on shaky ground with as well. Fortunately, in 2018, the pair seemed to be doing well as Kim shared a photo with her brother and sister-in-law.
Beach time bliss
Of course, Kim's best relationship seems to be with her direct family and her husband. Back in August, the pair shared fun pictures taken as they enjoyed an outing on the beach.
In the first, two stood at the mouth of the beach wearing their swimsuits and snorkeling devices. In the second, they appeared to be taking a smooth in the water.
In the caption, Kim noted that her daughter Ariana was the photographer and wrote some apologetic words. We think it's just great to see the pair so happy and still in love.
Please fill in your e-mail so we can share with you our top stories!