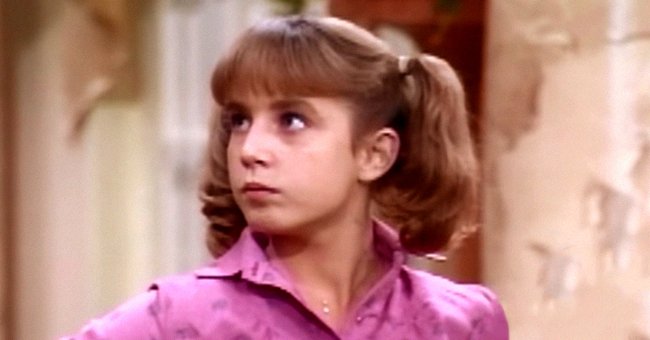 Youtube/ShortFunnyClips
'Diff'rent Strokes' Star Dana Plato's Grown-up Son Took His Own Life like His Mom
Dana Plato, best known for her role in the popular 80s show, "Diff'rent Strokes," lived a life that ended in absolute tragedy. Sadly, her son followed directly in her path.
Dana Plato was one of the beloved stars that seemingly had it all under control, and yet, behind the scenes, she took the same route that many child stars eventually did.
Plato became addicted to painkillers to the extent that she once forged prescriptions to get them. One day in 1999, while visiting her fiancé's parents, she overdosed and passed away.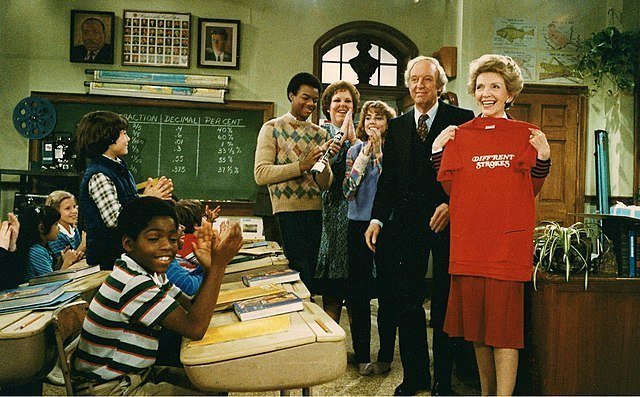 Nancy Reagan on the set of television show "Diff'rent Strokes" with Conrad Bain, Gary Coleman, Todd Bridges, Dana Plato, and Mary Jo Cattlett in 1983. | Source: Wikimedia Commons.
Plato's terrible downfall
It later came out that the act was a suicide. Plato took her life on Mother's Day, making it that much more difficult for her son, then 14, to get through that time of the year from then on.
Her son Tyler Lambert did not live with his mother for most of his life. However, the two always shared a deep love. Lambert lived with his grandmother after his parents broke up when he was still young.
The grandmother points to drugs
In 2010, Lambert also took his life. A self-inflicted gunshot wound was the main factor in his death, but Lambert's grandmother Joni Richardson believe drugs were also central.
Richardson spoke to People about the horrible event that took place just days before Mother's Day arrived. She didn't understand her grandson's actions, especially with his talents.
Never saw it coming
Lambert reportedly delved into songwriting and film as a cameraman before he passed away. He spoke to his grandmother on the very morning of the incident.
"You never can tell what's in their mind," Richardson reportedly admitted. Of course, the older woman was devastated as her world had revolved around the young man.
Johnny Whitaker tried to help
Meanwhile, Johnny Whitaker spoke to ABC News about Lambert's death as well. He said a source claimed that Lambert was withdrawn for a few days before doing what he did.
Whitaker was once asked by the family to help with Lambert's drug problem, but, he says, "he wasn't ready to work on it." He insisted that Lambert had wanted to be with his mom.
A heartbreaking legacy
Plato's life was stained in other ways, such as an arrest in 1992 and an attempted robbery of a Las Vegas video store. While Lambert's life was simpler, it ended just as sadly.
The National Suicide Prevention Lifeline is 1-800-273-8255. Other international suicide helplines can be found at befrienders.org.