Porsha Williams, Her Daughter PJ & Fiancé Dennis Smile in Photo at Beach
Porsha Williams and her fiancé Dennis McKinley are giving their second chance at love the best shot. The couple was spotted with bright smiles as they posed with their daughter, Pilar Jhena, at the beach in a recent picture.
Porsha and Dennis's relationship went through a rollercoaster in the past year. Fortunately, they overcame the latter's infidelity scandal and did their best to round off 2019 as a happy family.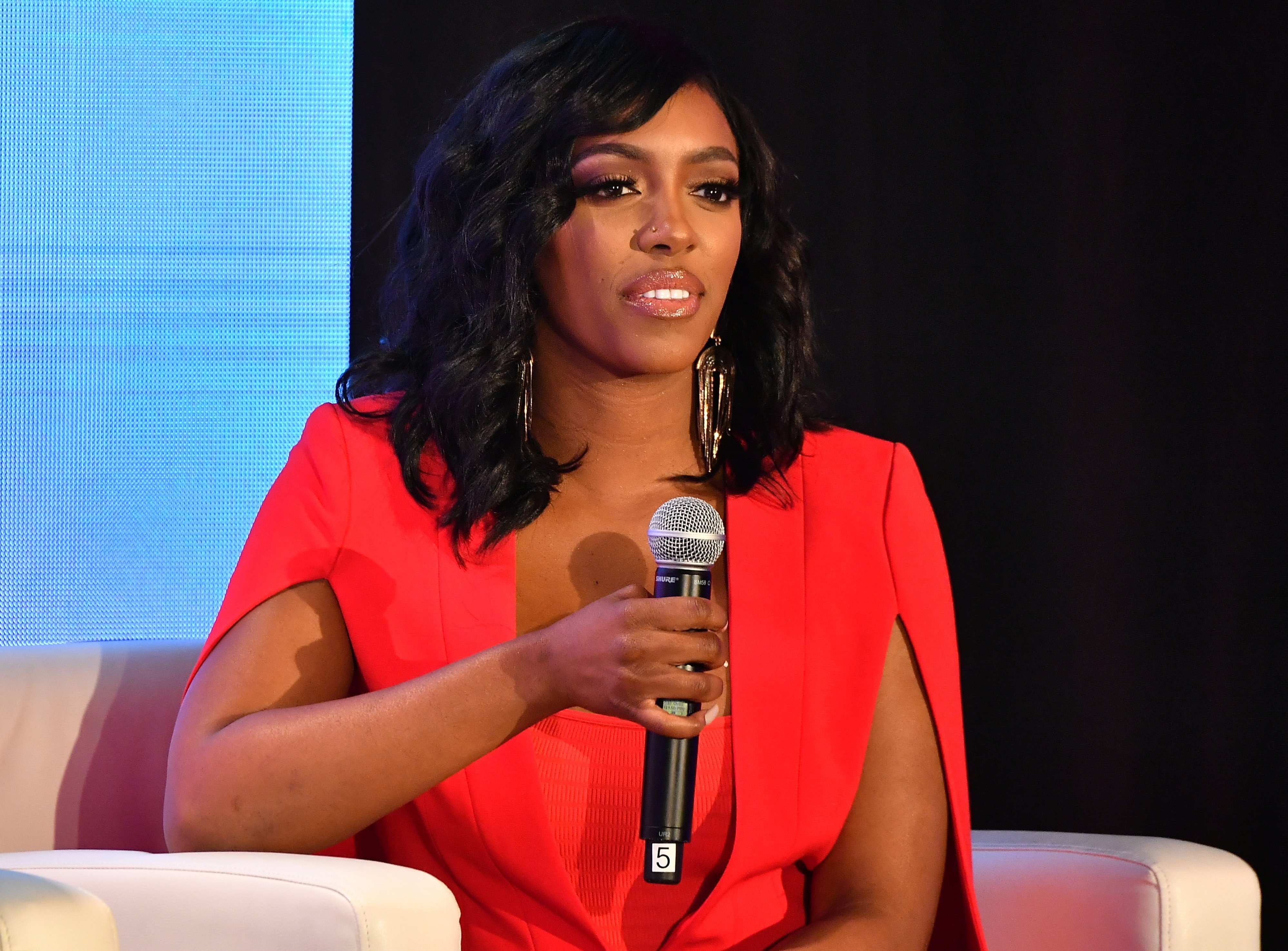 As The Blast noted, the couple took a post-Christmas family vacation to Mexico, and Porsha documented tons of heartwarming moments for fans on social media.
During the December 15 episode, Dennis finally opened up about why he decided to cheat on his then-pregnant fiancée.
One of the posts featured a lovely snapshot of Porsha and Dennis holding baby PJ in the water. All three wore radiant smiles and looked incredibly happy, especially the gorgeous nine-month-old.
While Porsha rocked a snakeskin-print swimsuit and sunglasses, Dennis wore a black t-shirt, and PJ was in a fish-themed pink onesie. "Happy holidays," the reality star captioned their family photo.
Porsha and Dennis's trip comes four months after they reconciled following the latter's cheating. The aftermath of the infidelity has been playing out on the current season of "Real Housewives of Atlanta," and it's been heartbreaking.
Porsha went public with the Atlanta businessman in mid-2018, and the two announced her pregnancy not too long after. He also popped the question in September of that same year, and she said Yes.
In March 2019, Porsha delivered their daughter, PJ, but only three months later, the couple split after she discovered Dennis had been cheating on her. They were back together by August, but fans are only just getting to see what that experience was like on RHOA's current season.
Dennis eventually confessed to Porsha that he cheated on her while she was pregnant, and the two went to couple's therapy to try and work things out, mostly for the sake of their daughter, PJ.
During the December 15 episode, Dennis finally opened up about why he decided to cheat on his then-pregnant fiancée. The RHOA partner blamed post-partum depression for his inability to be sexually turned on by Porsha.
Per PEOPLE, Dennis said:
"Sex during pregnancy, it's nothing what a man wants to do… and after PJ got here, postpartum was very real. We cried together like every night. That's not a good enough why, but that's the why."
"It was a poor decision, and it was a selfish decision. I made a mistake, I cheated," Dennis added, but Porsha was not buying his excuse. It wasn't until he apologized and revealed he wanted a second chance with the relationship that Porsha was pacified.
The two have since made up, and in December, Porsha announced that she and Dennis were re-engaged. She also assured that their wedding would be coming up this year.