Porsha Williams Reveals in Recent RHOA Episode That Dennis McKinley Asked Her to Return Engagement Ring after Breakup
Porsha Williams' co-stars were surprised to learn the real reason she wasn't wearing her engagement ring in the wake of her split with Dennis McKinley. 
Not only did Porsha Williams' fiancé, Dennis McKinley allegedly cheat on her, but in the wake of their botched engagement, he asked for Porsha's engagement ring back.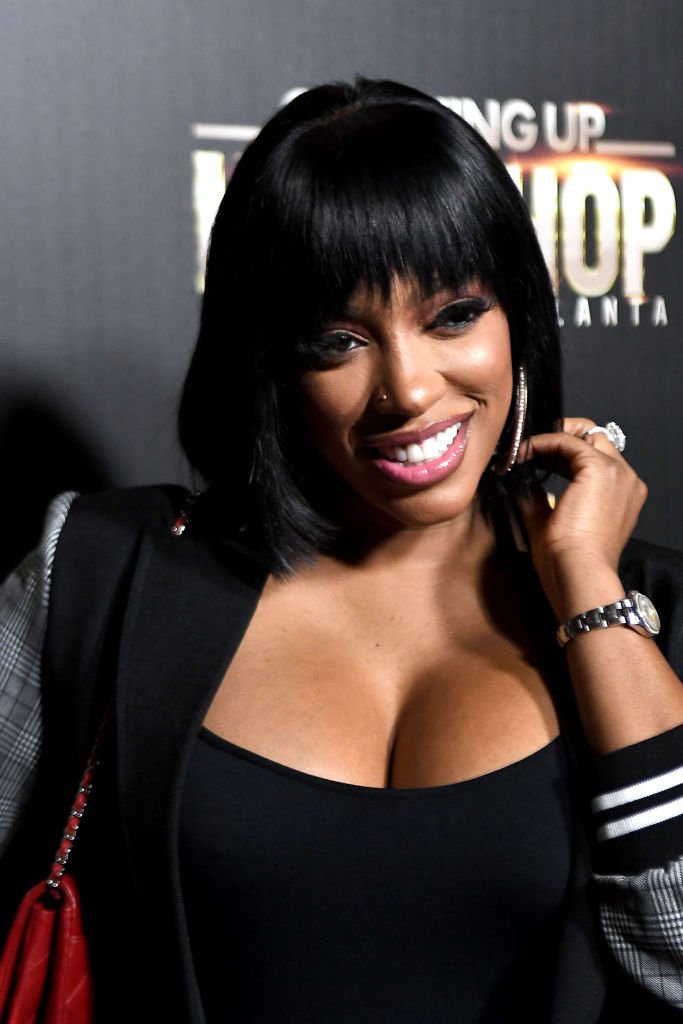 THE CURIOUS CASE OF HER MISSING RING
Porsha's castmates on "Real Housew ives of Atlanta" were surprised to learn that the reason the reality star hadn't been wearing her engagement ring following her break up was Dennis took it back. 
Everyone is aware of how Porsha's relationship with Dennis turned sour in the spring when rumors of his cheating reached the new mom. They decided to take a break from each other and call of their engagement soon after. 
We would learn later that Dennis admitted to cheating on Porsha while she was still pregnant with their daughter.
Porsha's 13-karat engagement seemed to be MIA from her finger after all this went down but no one knew why until a recent episode of her reality show. 
HE DID WHAT?
While having lunch with Kandi Burruss and Cynthia Bailey, Porsha opened up about what went down between her and Dennis and let it spill that her ring is now in his possession.
A surprised Kandi clarified if Porsha returned the ring to Dennis after they broke up but Porsha replied,
"No, he asked for it back."
At that point, Cynthia gave her two cents worth by rehashing how unfair the whole thing was for Porsha.
"Let me get this straight. So, there's all these rumors of cheating and drugs and animals — and Dennis gets to take the ring back?," she asked rhetorically. 
This may seem like a non-issue now considering Porsha and Dennis are back together and the ring is likewise back on Porsha's finger. 
THE UPS AND DOWNS OF THEIR RELATIONSHIP
It's only been barely two years since Porsha and Dennis began dating and so much has taken place. A year into their relationship, they got engaged. This happened just two months after Porsha learned she was pregnant with their child. 
Pilar Jhena was born in March and by June, rumors began floating that Dennis had been unfaithful to Porsha causing the two to split. We would learn later that Dennis admitted to cheating on Porsha while she was still pregnant with their daughter.  
For a while, Porsha thought what Dennis did to her was unforgivable but as of recently, they've reportedly reconciled and their engagement is back on.