Porsha Williams' Daughter Pilar Jhena Is Fearless as They Play with Tarantula Snapchat Filter
Porsha Williams' daughter, Pilar Jhena McKinley, showed her fearless side in a new video shared by the reality star on Instagram. The 7-month-old baby remained unbothered as her mother tried a tarantula snapchat filter on her to scare her off.
The "Real Housewives of Atlanta" star had a little fun with her daughter on November 4, when she tried on Pilar the trendy snapchat filter of a tarantula that crawls all over the face of those who use it.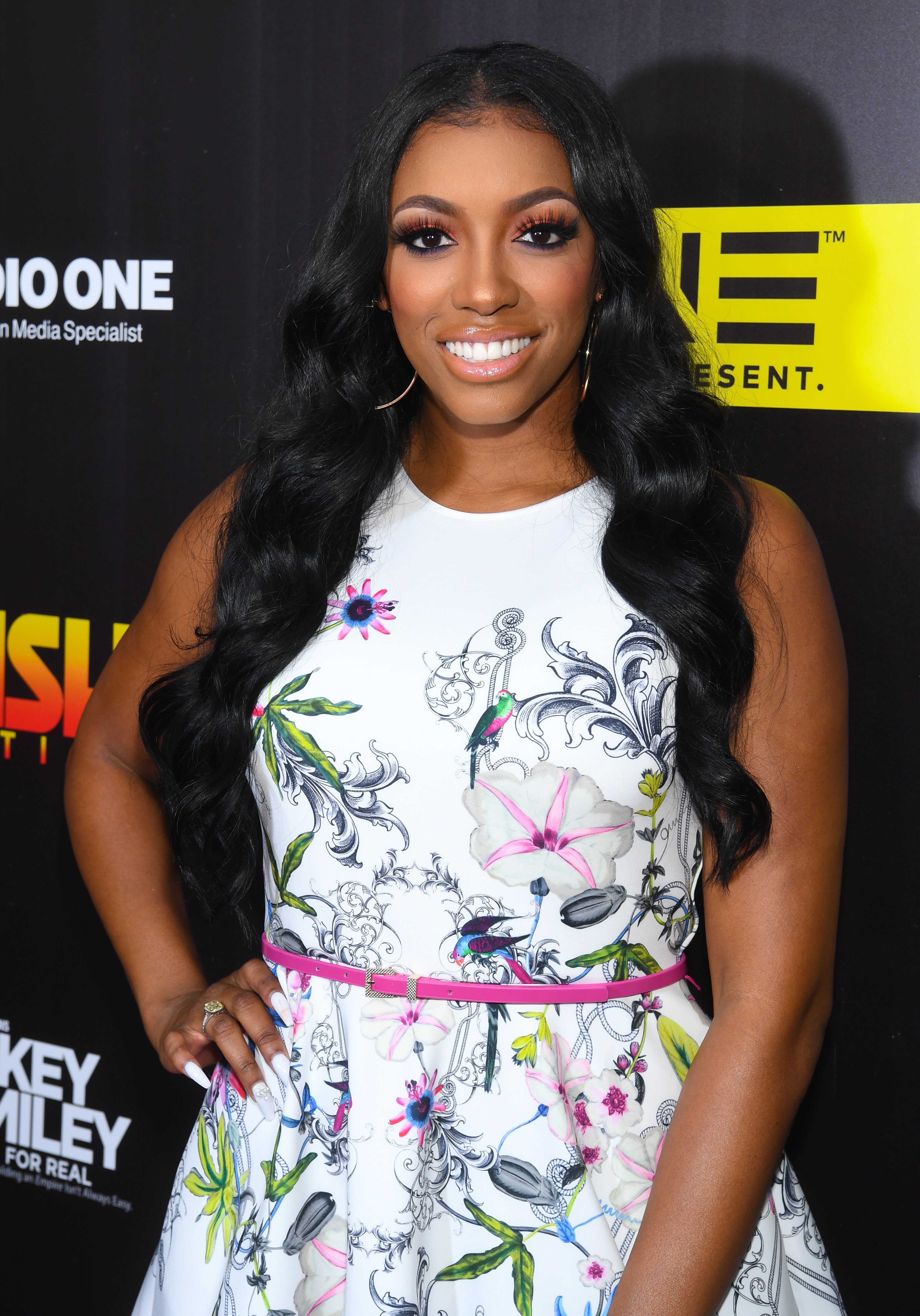 The new internet craze has sent children into screaming fits and crying rages, but Pilar wasn't bothered at all about the realistic-looking arachnid walking all over her face and neck.
She was smiling for Porsha's surprise.
"She likes it!" the proud mom can be heard saying in the clip, as Pilar looks attentively at the spider and even laughs in delight when her mom tickles her face for a more realistic effect.
"GURRREL BYE!! Tarantula ain't got nothing on meee *Denzel Washington voice," Porsha captioned the video on PJ's Instagram page.
Fans praise PJ's bravery
Fans were also impressed by little PJ's fearless attitude and filled the comment section gushing about the unbothered baby girl.
"Most babies would have screamed, especially when your hand was moving! Get it, PJ!" wrote one user.
"Unbothered lol!! Look at the little smile omg I love her," another added.
And a third one said:
"Awwww!!!! I just love PJ!!! She so cool, calm, and collected!!!"
It's a bug's life
Last month, Porsha melted hearts after sharing a set of adorable photos and videos of PJ dressed as a bumblebee for Halloween.
The tot even danced with her costume on and seemed to be happy with the fluffy outfit, which included a pair of wings, a headpiece, and shoes with adorable purple flowers on the bottom.
Williams is making sure to celebrate every single one of Pilar's milestones, which is why she couldn't let the opportunity pass to wish the girl a happy 7-month-old birthday.
Porsha shared a cute snap of PJ chilling on her baby chair while wearing diapers and a red bib that reads "Hey, Baby!" and added in her caption:
"Happy 7months to my entire world! I thank God every day for the blessing of being able to give birth to you and watching you grow!! Love you, mommy's lil Princess Pilar."
Re-engagement to PJ's father
Porsha has a lot to celebrate after reconciling with PJ's father, Dennis McKinley, last Agust.
The couple, who got engaged last year, took a break at the start of this year after Williams caught wind of McKinley's infidelities while she was expecting their daughter.
However, the pair is now back together and working to rebuild their relationship for the sake of their baby girl.
"We're happy, and we're raising our daughter together," Williams recently told US Weekly, adding that:
"It's been a long road, one we're still on. We're going day by day, rebuilding our relationship and making sure our foundation is where we want it to be to have a strong family."
The 38-year-old also admitted that, while she has always been transparent on "RHOA" about her life, and has grown used to the cameras by now, having the spot over her relationship was a bit more complicated.
"I think the cameras became so big," Porsha said. "Having to deal with a breakup on camera, having to deal with just what we were going to do as a family, it was really difficult."
Luckily for fans, Porsha was able to withstand the ordeal, and everything she went through with Dennis will be shown on season 12 of "Real Housewives of Atlanta."