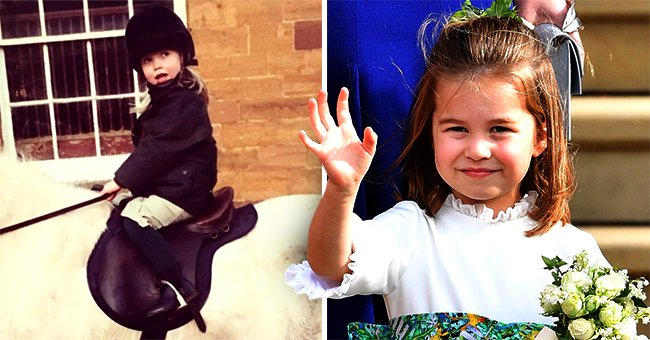 Instagram/kitty.spencer GettyImages
Princess Charlotte, 4, Is a Spitting Image of Diana's Niece Lady Kitty Spencer in Childhood Picture
Lady Kitty Spencer, Princess Diana's niece, recently took to Instagram to share a throwback picture from her childhood, and fans couldn't help but notice the family resemblance she holds with Princess Charlotte.
Fashion model Kitty Spencer, famous for being the eldest niece of the late Princess Diana, has been getting a lot of attention after she attended the wedding of her cousin, Prince Harry, and Meghan Markle in 2018.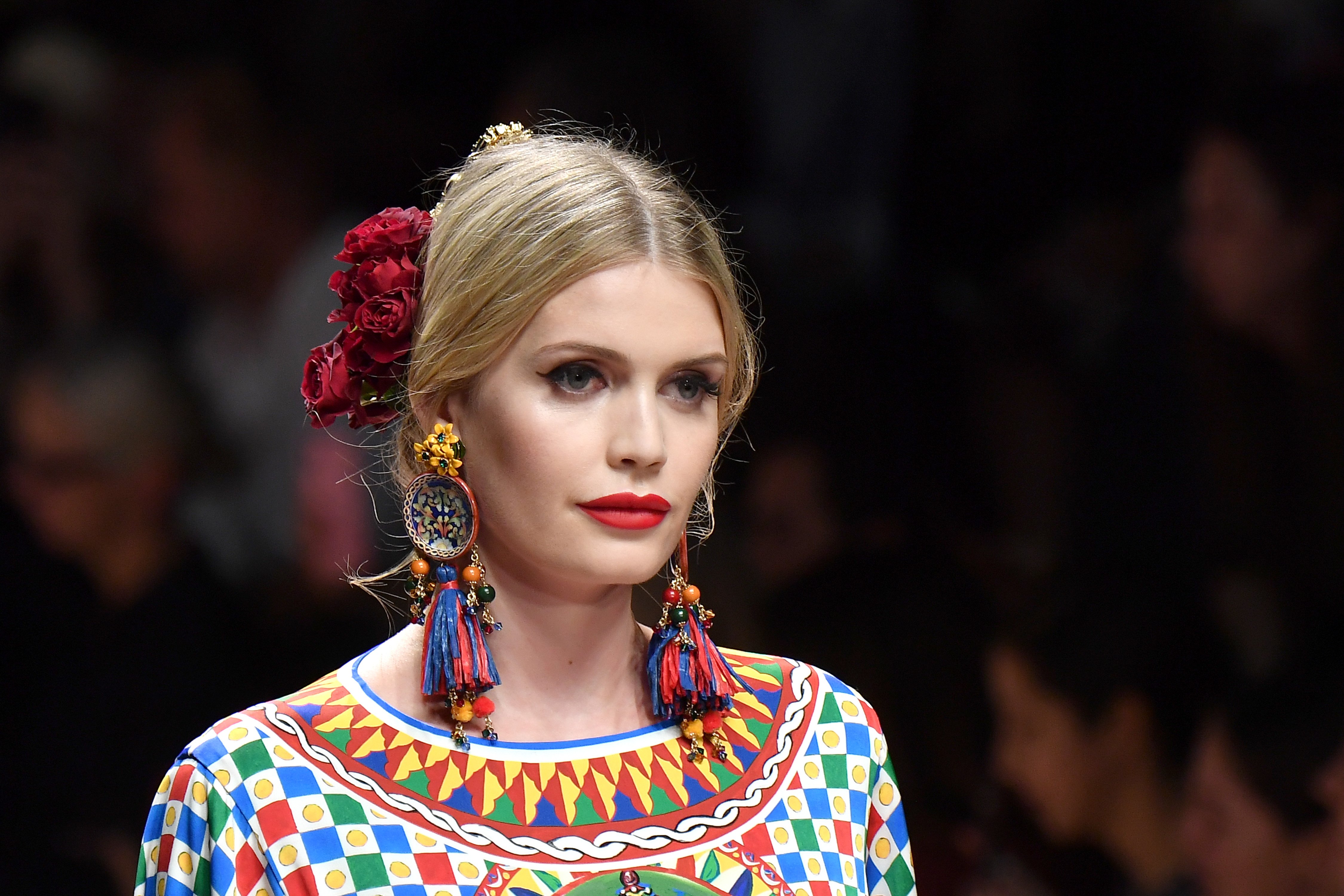 Kitty Spencer walks the runway at the Dolce & Gabbana show during Milan Fashion Week Spring/Summer 2019 on September 23, 2018 | Photo: GettyImages
At the time, her Instagram followers went from 17,000 to half a million in one night, as she told Harper's Bazaar, and royal fans enthusiasts have been pretty attentive to her every move since then.
A YOUNG KITTY
So, when Kitty took to Instagram last November to share a childhood pic, many people filled her comment section to point out one thing: her physical resemblance to first cousin Prince Charlotte, the middle daughter of Prince William and Kate Middleton.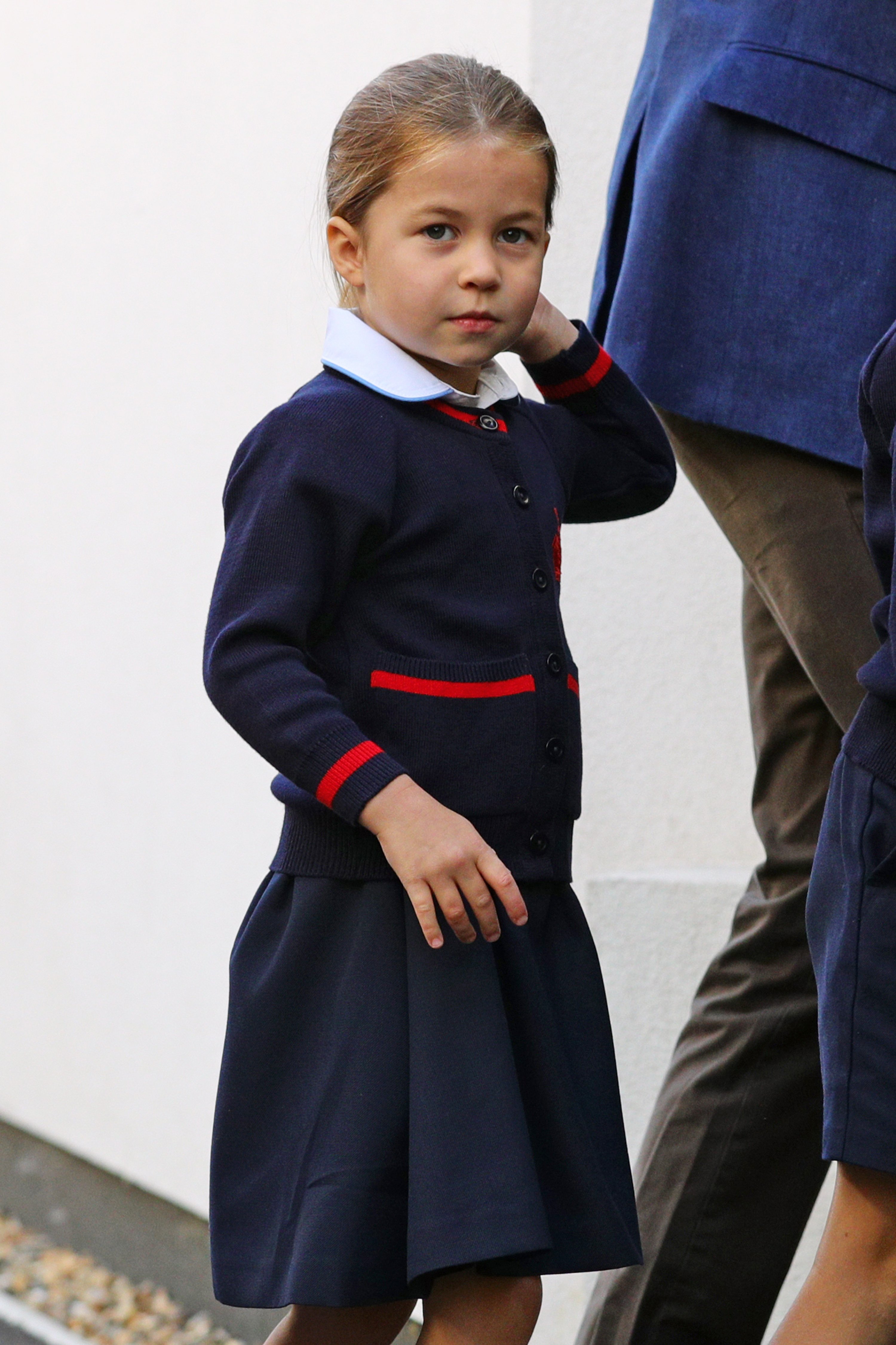 Princess Charlotte arrives for her first day of school at Thomas's Battersea in London on September 5, 2019 | Photo: GettyImages
In the pic, a young Kitty is seen wearing her best equestrian outfit while riding a small white horse and looking to the side with a playful expression.
"Lexus Melbourne Cup here we come!! Channeling my inner jockey since 1992!" Kitty captioned the post.
FANS' REACTIONS
"You look so much like your cousin Princess Charlotte! You also both look similar to Diana at that age. Definitely Spencer genes," wrote one user.
Another added,
"Little Princess Charlotte resembles you!"
And a third one pointed out,
"Princess Charlotte is a Spencer through and through! She is going to be stunning like @kitty.spencer."
A CAREER ON THE RISE
In the past two years, Kitty Spencer managed to experience the power of social media when she became a sensation thanks to her green hand-painted Dolce & Gabbana dress at the royal wedding.
Although she made her runway debut in 2017, her career skyrocketed after the royal wedding. Within a week, she had become an ambassador for Bulgari and spent most of her 2018 traveling around the world for events and runway shows.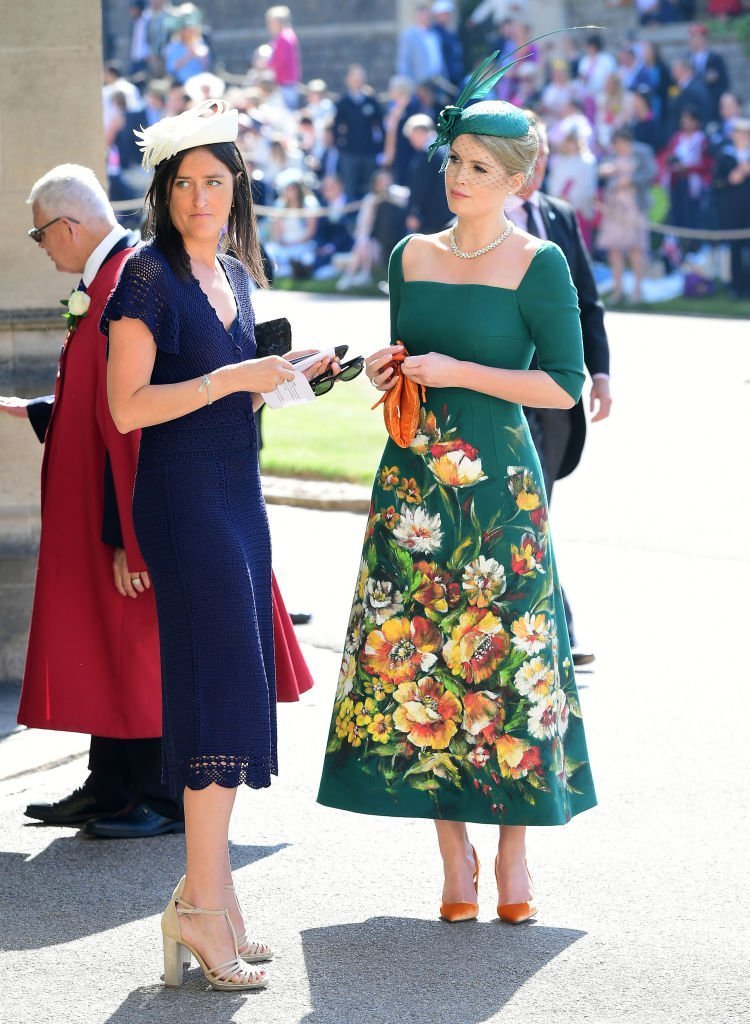 Lady Kitty Spencer (right) arrives at St George's Chapel at Windsor Castle before the wedding of Prince Harry to Meghan Markle on May 19, 2018 | Photo: GettyImages
Still, Kitty confessed to Harper's Bazaar that she feels her sudden fame is feeble. "I do feel like I sort of snuck through the back door, and no one's noticed yet," she stated. "That's the feeling I get, especially at shows."
And continued:
"I keep thinking that this is potentially short term and a really exciting moment, so I'm trying to embrace it for what it is. And then when it does end, just being grateful because it was something I never imagined in the first place."
Despite her fears, Kitty's career seems to be going in the right direction, and there are no signs of her stopping anytime soon.
Please fill in your e-mail so we can share with you our top stories!