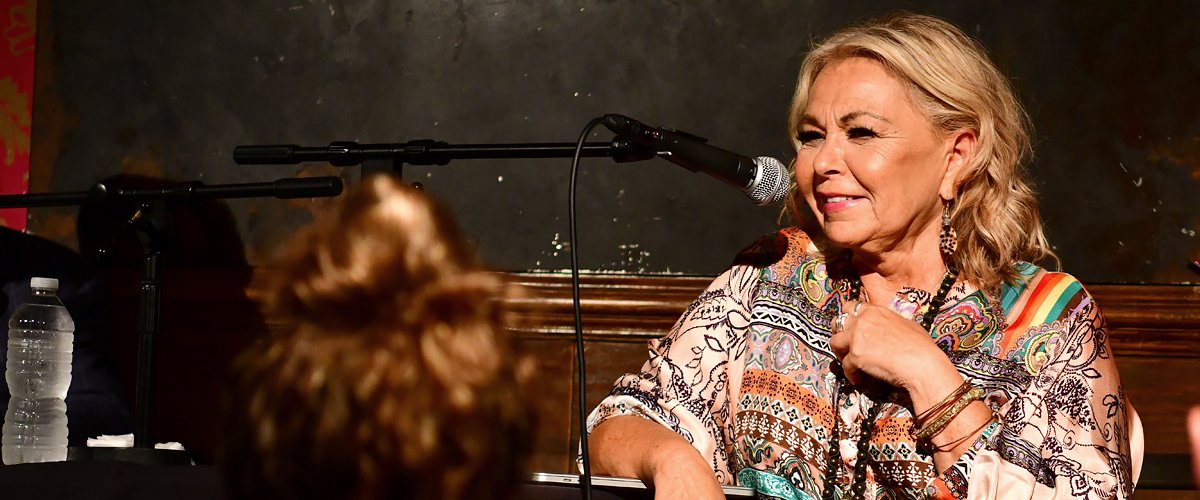 Getty Images
Roseanne Barr Is a Mother of 5 Children – Meet All of Them
Roseanne Barr is not only a former television star with her own show "Roseanne," but also a doting mother to five children.
Many people may recall Roseanne Barr for playing the perfect television mother on "Roseanne," but in real life, she is also a mother and has been thrice married.
Barr had her youngest child at 18-years-old but gave her up for adoption. 17 years later, the two reunited and even worked together.
BRANDI BROWN
Brown is the eldest child of the sitcom host, born in 1971. After being given up for adoption, tabloids found out and threatened to run a story about it, so Barr had to find her daughter and announce the news herself, beating the press.
Barr recalled of their meeting:
"I turned around and felt this powerful magnet. We looked at each other, Brandi jumped out of her seat, and we started running toward each other."
After being estranged from her mother, they reunited and she worked as a production assistant on "Roseanne." She also worked on "The Jackie Thomas Show" in 1992 and "The Dr. Oz Show" in 2009.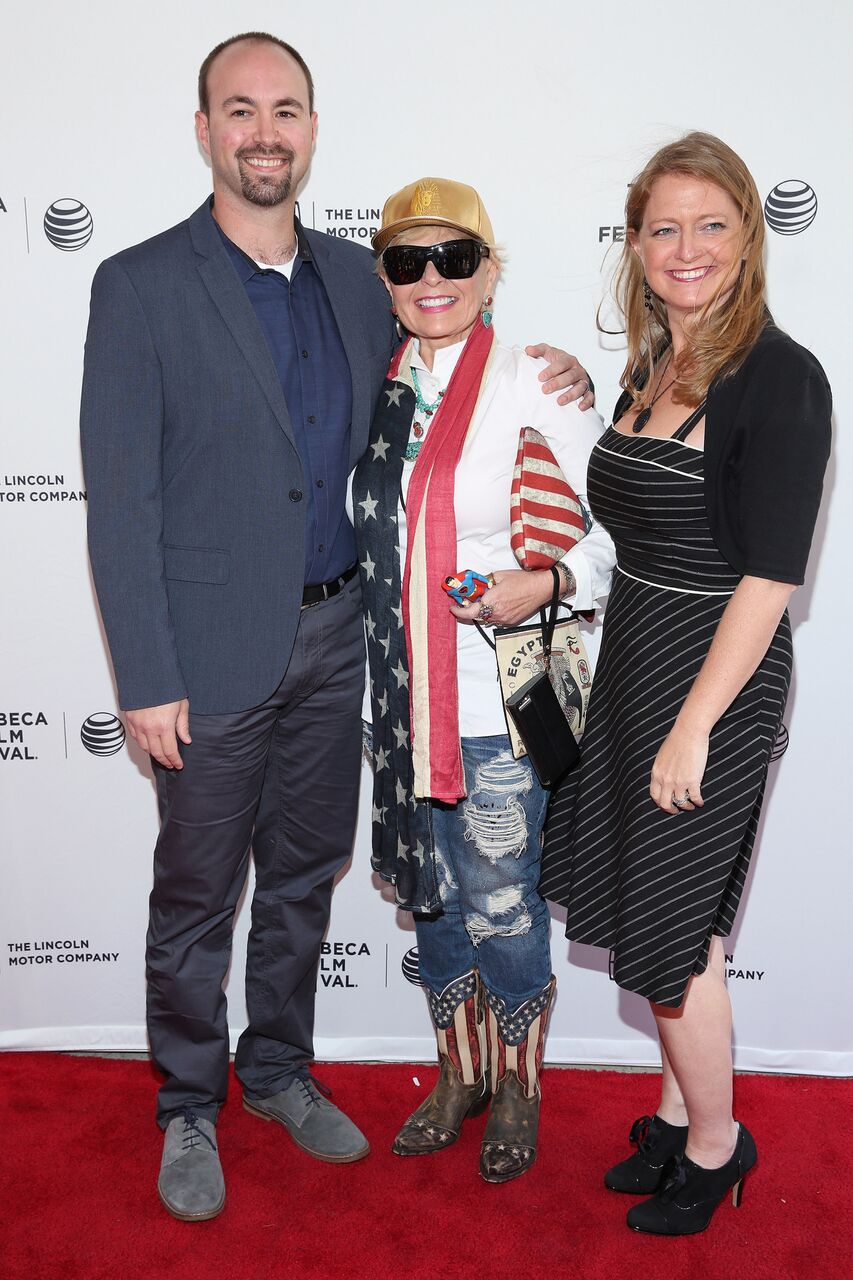 Roseanne Barr and children Jake Pentland and Brandi Brown attend the world premiere of documentary: 'Roseanne For President!' during the 2015 Tribeca Film Festival. | Source: Getty Images
JESSICA PENTLAND
Three years following the adoption, Barr married Bill Pentland on a trip to Colorado. Their 16-year marriage produced three kids, including Jessica, who was born in 1975.
After her parents' divorce, Jessica, who was then a teen, struggled with alcohol usage and sought treatment.
Jessica became a writer and producer with works including "Roseanne," "Black Girls Heart Charlie," and "Childhood Thoughts."
JENNIFER PENTLAND
Jennifer is Barr's second daughter with Pentland, who, like her sister, became a writer for their mom's television show.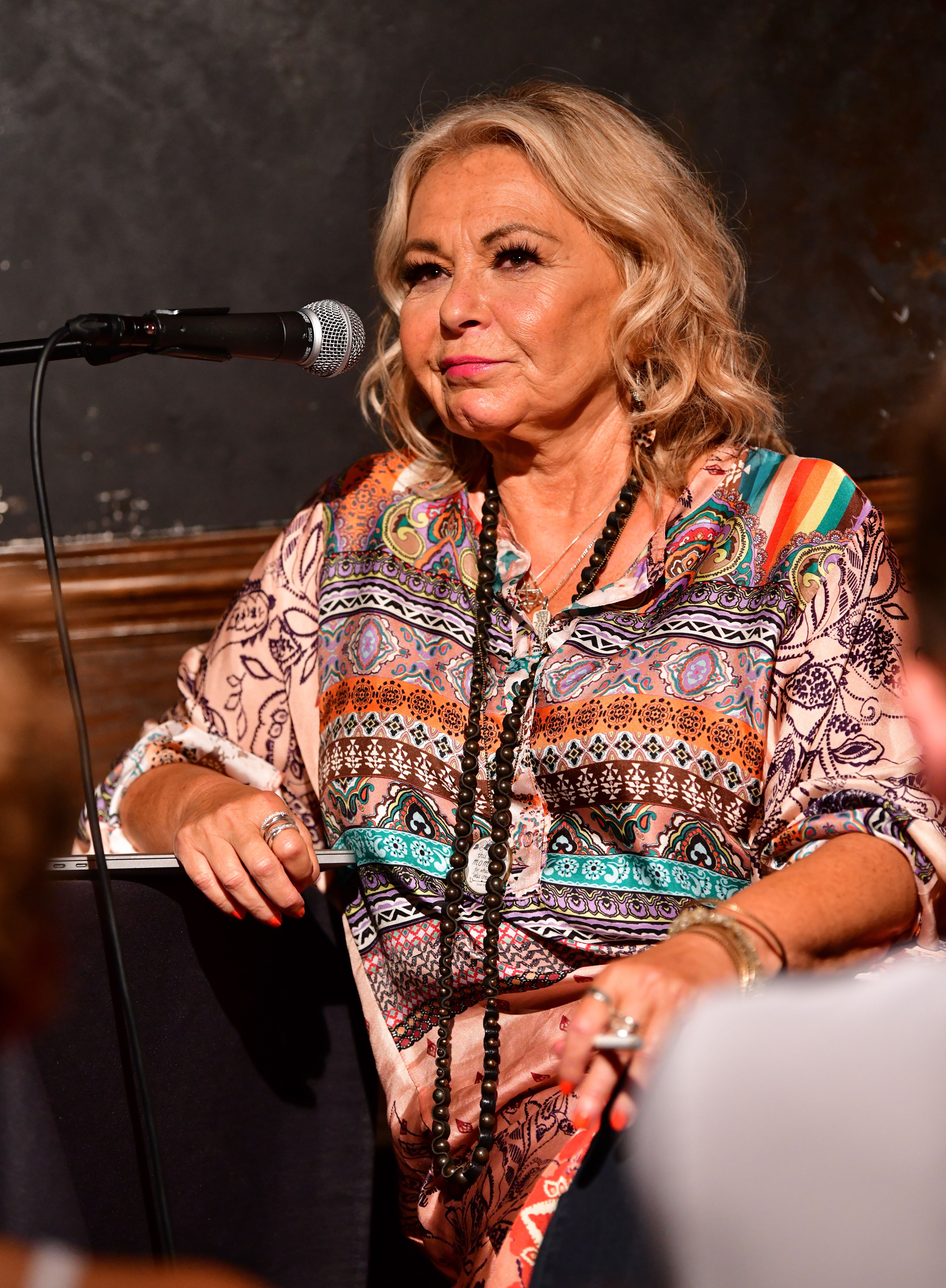 Roseanne Barr attends live podcast at Stand Up. | Source: Getty Images
Barr's middle child, born in 1976, is most known for her work on "Roseanne," "Childhood Thoughts," and "Roseanne for President!"
JAKE PENTLAND
Jake, born in 1978, is the youngest son of Barr and her first husband. He worked in the same industry as his mother, specifically on "The Tipping Point," "Rockin' with Roseanne," and "Why I'm Not on Facebook."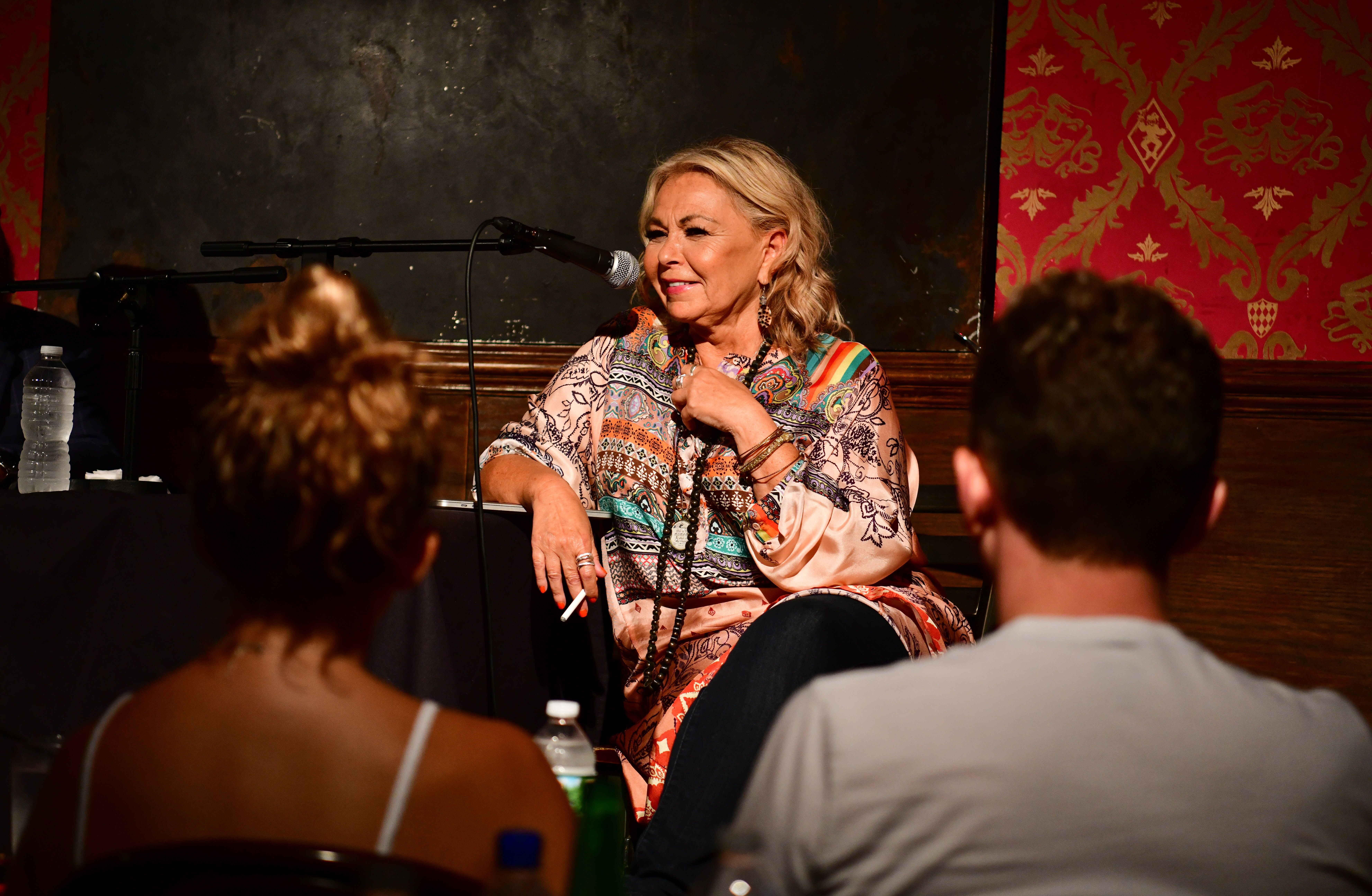 Roseanne Barr attends live podcast at Stand Up. | Source: Getty Images
BUCK THOMAS
Buck is the youngest child of the television star with her third husband, Ben Thomas, following her marriage with Tom Arnold in 1990.
Barr and Thomas had a son named Buck, through IVF, and stayed together until 2002. In 2011, she revealed that Ben "has a history of going to the Philippines and bringing home a woman.
Buck has since been close to his mother as a right-hand-man. He went to premieres and was present in the "Roseanne" reboot.
The two maintained a close relationship and was even spotted partying together with Carrot Top in Las Vegas for his 21st birthday.
Please fill in your e-mail so we can share with you our top stories!