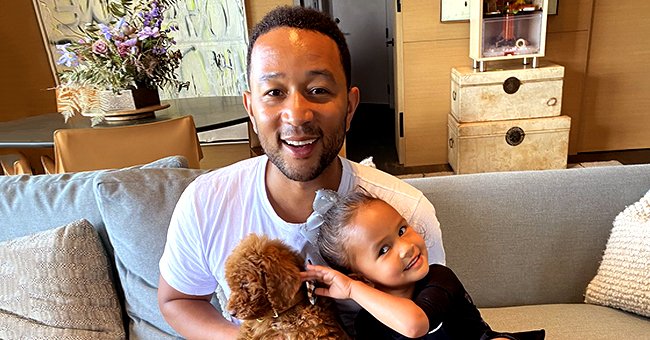 Twitter/chrissyteigen
Chrissy Teigen Laughs as Daughter Luna Calls Dad John Legend by His First Name in Video
Chrissy Teigen had a good laugh when her daughter, Luna, went sassy on her father, John Legend. She addressed him by his first name.
Luna, the first child, and daughter of Chrissy Teigen is in a place where she addresses her father, John Legend by his first name, and her mother's reaction based on an Instagram post is,
"Excuse me? [Laughing with tears emoji]."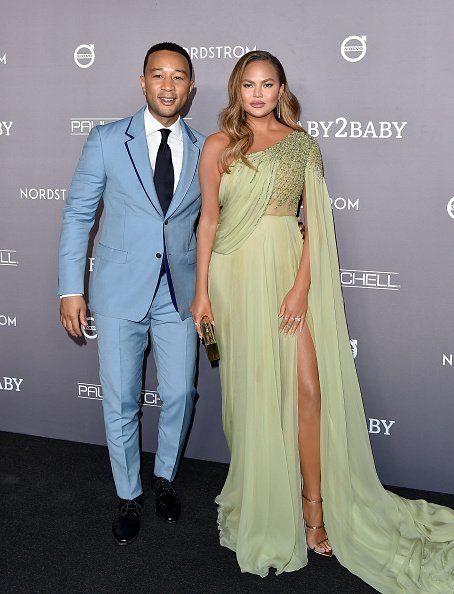 John Legend and Chrissy Teigen attend the 2019 Baby2Baby Gala Presented By Paul Mitchell at 3LABS on November 09, 2019 in Culver City, California | Photo: Getty Images
The former model had a good laugh when her little girl carrying a puppy in her arms said,
"John, would you like to hold her?"
Legend smiled after the words got uttered but wasted no time in correcting Luna. With Teigen still laughing in the background, he calmly informed his daughter that he is not "John" but her dad.
The Grammy-winning singer's reaction got the attention of his wife's followers. Celebs like Gigi Hadid and Kirbie Johnson commented with heart-shaped and exasperated emojis, respectively.
The former model brought the dog home with a promise to hold onto it forever
One follower of the mom-of-two wrote that Luna is "Everything." Another noted that there was no suitable emoji to describe the look on Legend's face accurately.
Luna is famous on Teigen's Instagram for saying funny things. she once spoke about a "Cute boy" she knows, which had her mother writing,
"Oh, man! What the? You're three."
The little girl might be young, but she seems to be growing up faster than her parents expect. She is also filling in her big sister shoes with her little brother, and most recently, with the puppy, Petey.
Petey became a member of the Legend family this January. Before getting adopted, the furry friend resided at the Wagmore Pet Hotel and Spa, which was going through a hard time, with the animals needing help.
Teigen got to know about the dog shelter from Ellen DeGeneres, as revealed in an Instagram post. In that same post, Chrissy Teigen noted that Petey grabbed her family's attention and heart at first glance.
The former model brought the dog home with a promise to hold onto it forever, and so far, it has worked out. Luna helps out with the puppy and showers it with love.
Petey's biological family remains at Wagmore, in need of a "Human" family. The puppy has seven siblings, plus a mom and dad, and hopefully, they'll get adopted soon.
Please fill in your e-mail so we can share with you our top stories!