Mike Epps' Wife Kyra Flaunts Baby Bump in Black Gown for Stunning Maternity Photoshoot at 8 Months Pregnant
Mike Epps' wife Kyra Robinson is living her best life as she flaunts her growing baby bump in a black gown while pretending to pose for Vogue. The TV producer also already has things to share with her unborn child.
Kyra couldn't be happier. Not only did she tie the knot with her comedian husband in June 2019, but she also found out she would be a mommy the same year.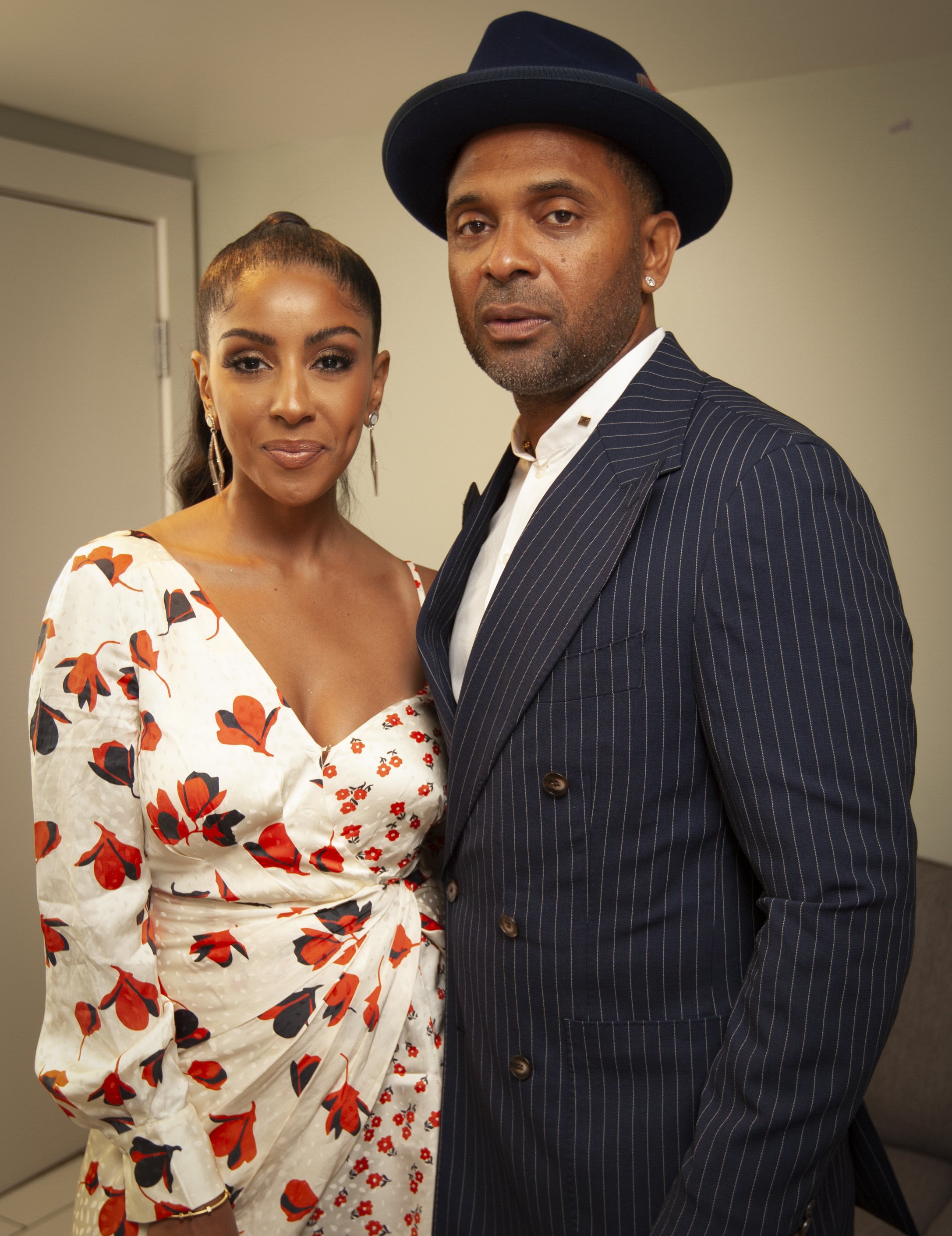 The OWN Network TV producer has been sharing adorable pictures of her baby bump, and in one recent shot, she joked about posing for Vogue, following a popular internet trend.
"It did look fast but you know, I like to be married. I don't like being single. I'm one of those guys, I like to come home."
"Officially 8 months. Going to tell my baby, mommy was in vogue 2020," Kyra captioned the photo of herself wearing a floor-length black dress with off-the-shoulder feather detailing.
The stunning mom-to-be, who cradled her baby bump in the photo, got tons of positive comments from fans and friends. "You are slaying your pregnancy, to say the least," gushed one Instagram user.
"The epitome of style & grace. Gorgeous ky," chimed in another fan while a third added: "You are definitely one of the most gorgeous pregnancies I've ever witnessed! Blessings to you and Mike!"
Kyra and Mike shared their baby news with the world last month. The couple shared the same photo of Kyra cradling her bump in a white bodysuit, and she captioned it: "There is so much LIFE inside of me."
Mike and Kyra tied the knot in June 2019 at a dreamy ceremony in Newport Beach, California. The lovebirds read their vows before 200 close friends and family members, including Snoop Dogg, T.I., and Tiny.
The "Hangover" star reportedly started dating Kyra in 2017 after the pair met at the airport. She once narrated how he came up to her, asking if she could dance. "I said, 'I like you, that was funny,'" Kyra recalled.
Mike once opened up about why he decided to walk down the aisle a second time not too long after his first marriage crashed. In September 2017, Mike and his ex-wife, Mechelle, got divorced, and he started dating Kyra the same year.
During an appearance on "The Breakfast Club," he said:
"It did look fast but you know, I like to be married. I don't like being single. I'm one of those guys, I like to come home to something structured. Some food, a little something. Someone to share my day with. I can't date a whole bunch of women."
From his marriage to Mechelle, Mike has two daughters. The "Next Friday" star also has two older daughters from previous relationships and a granddaughter. Kyra, on the other hand, is set to be a first-time mom.
Neither Kyra nor Mike have revealed the gender of their unborn child, but we know that when he or she arrives, there'll be no shortage of love from either parent.