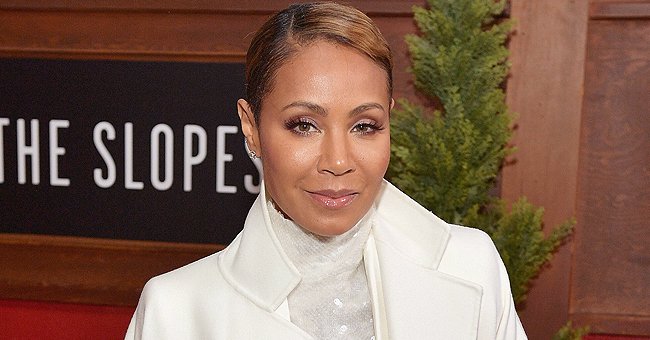 GettyImages
Will Smith's Wife Jada Pinkett-Smith Reveals Curly Light Blonde Hairstyle in a New Photo
Veteran actress Jada Pinkett-Smith is premiering her new year with a new hairdo. Her recent post saw her in blonde curls that seem to be captivating her Instagram fans.
The post features an up-close picture from the celebrity; one of her hands was suspended lightly on her head as the colorful curls fell on her forehead.
Her quest for maintaining a blonde hairdo was reborn in 2018, decades after she rocked them in her "Tales from the Crypt: Demon Knight" 1995 feature.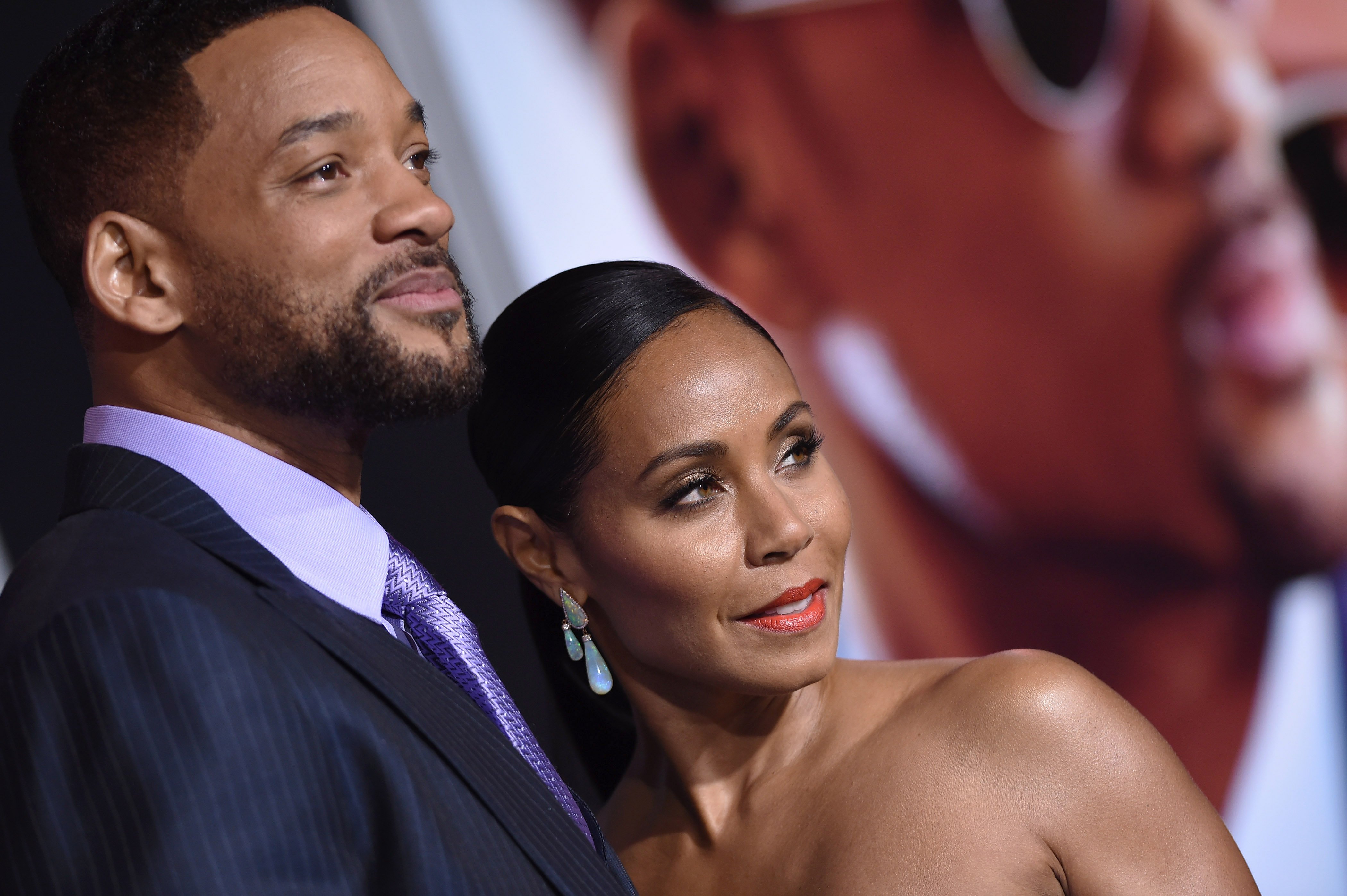 Actors Will Smith and Jada Pinkett Smith arrive at the Los Angeles World Premiere of Warner Bros. Pictures 'Focus' at TCL Chinese Theatre on February 24, 2015| Photo: Getty Images
The 43-year old also had blond Bantu knots in her 2003 feature on "Matrix Reloaded" and "The Matrix Revolution." Jada, however, explained that her loss of hair influenced her choice of hairstyles over the last two years.
"Well, I've been having issues with hair loss. And I tell you, it was terrifying when it first started. I was in a shower one day and then just handfuls of hair just in my hands. That's why I cut my hair and continued to cut it."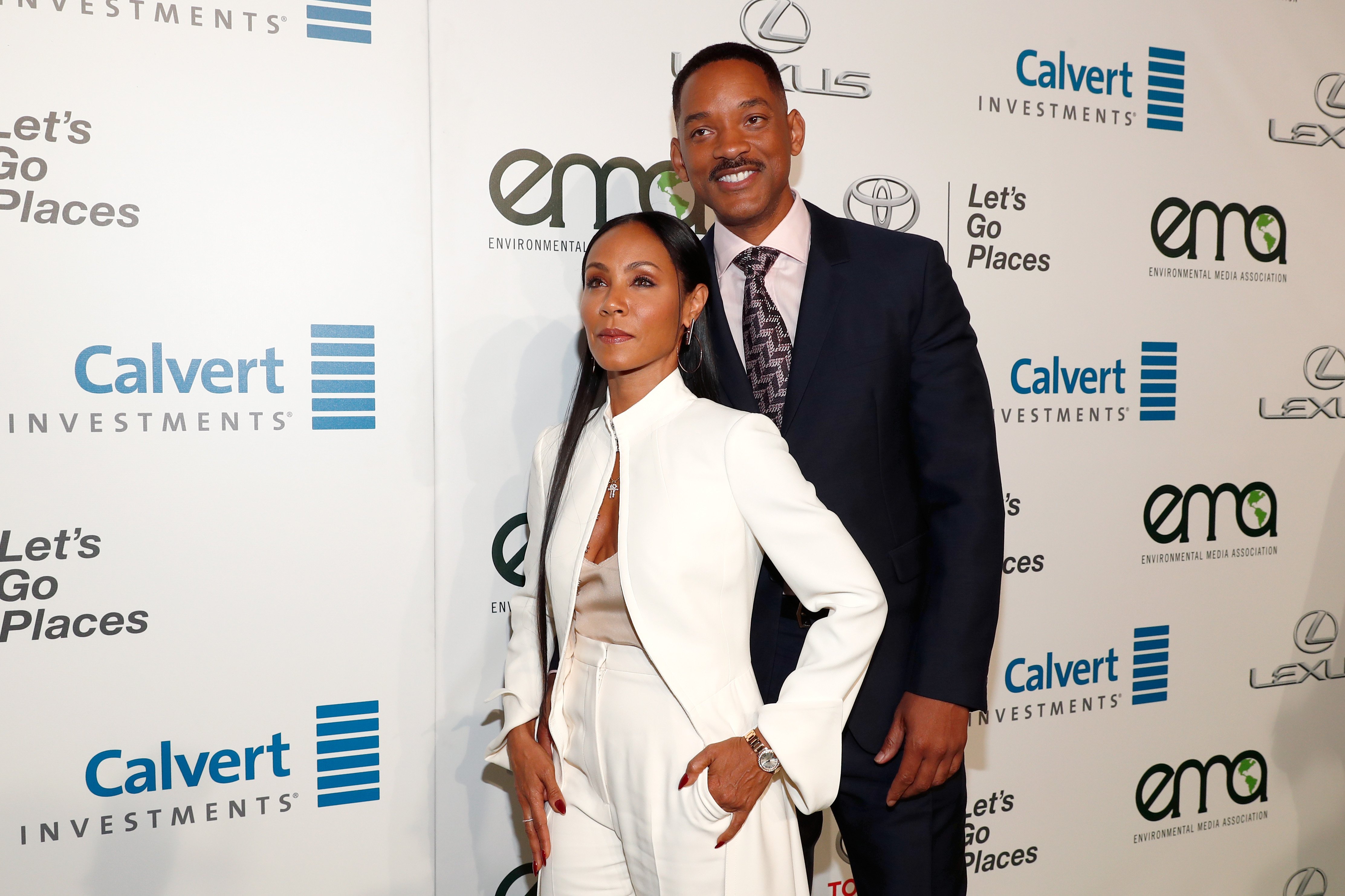 Actors Jada Pinkett Smith (L) and Will Smith attend the Environmental Media Association 26th Annual EMA Awards Presented By Toyota, Lexus And Calvert at Warner Bros. Studios on October 22, 2016| Photo: Getty Images
Apart from having an exciting hair story, the actress also shares a healthy marriage with her actor husband, Will Smith, that has spanned over decades.
The duo has two children, namely Jaden and Willow Smith. Being a mother to her kids and her stepson, Trey Smith, from her husband's first marriage isn't the only thing she handles so well.
Jada has proven beyond all doubt that she is an influential woman that can afford to feel comfortable and confident in her feminity
As an entertainer, she has an impressive array of talent ranging from singing to acting to writing and has used her influence to impact change in the industry.
Her first publication came in 2004, "Girls Hold Up This World," and the mother of two stated that the book was dedicated to her daughter and all the female children around the world.
"I wrote the book for Willow and for her friends and for all the little girls in the world who need affirmation about being female in this pretty much masculine world. I really tried to capture different sides of femininity."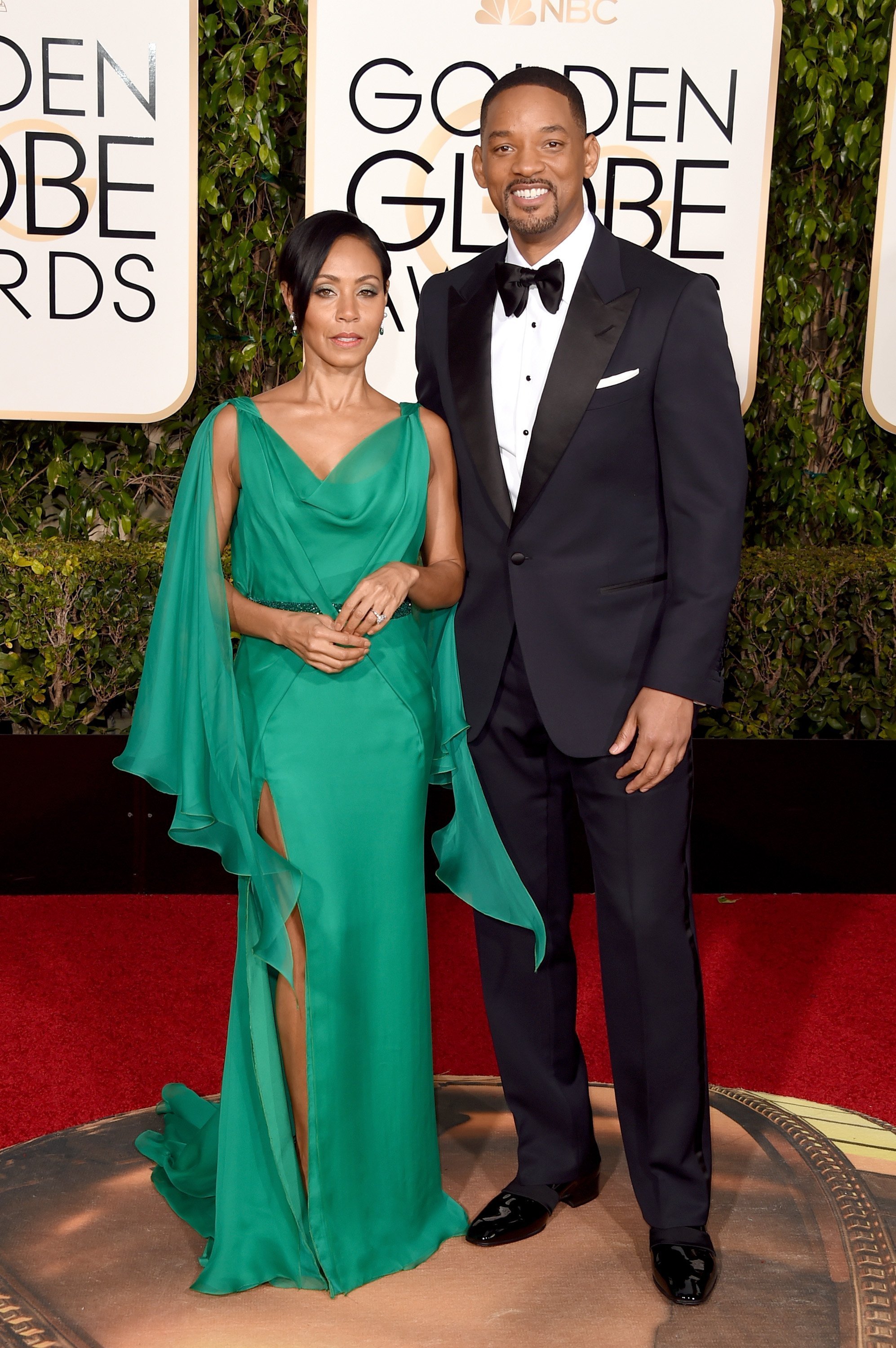 Actors Jada Pinkett Smith and Will Smith attend the 73rd Annual Golden Globe Awards held at the Beverly Hilton Hotel on January 10, 2016| Photo: Getty Images
Jada's musical prowess allowed her to create a rock band known as "Wicker Wisdom" in 2002, three years before she wrote her first book.
The actress is also kind-hearted and has also brought smiles on the faces of young individuals through her charitable deeds.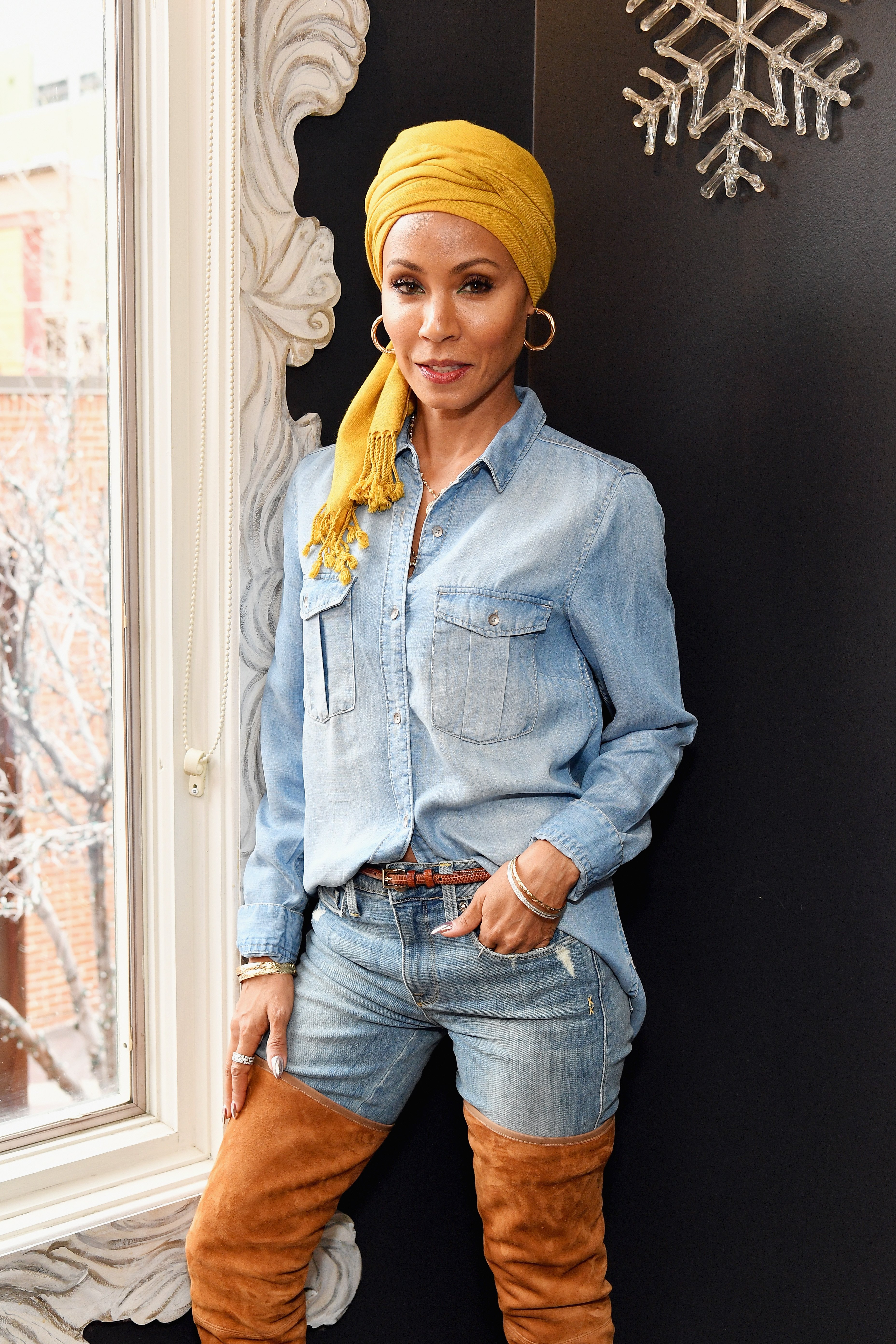 Actress Jada Pinkett Smith attends the Feature Film Jury Orientation Breakfast during the 2018 Sundance Film Festival at Cafe Terigo on January 19, 2018| Photo: Getty Images
The organization known as Will and Jada Smith Family Foundation is based in Baltimore and has received numerous recognitions and awards for its outstanding contributions to the youth of the state.
Jada has proven beyond all doubt that she is an influential woman that can afford to feel comfortable and confident in her feminity. We can't wait to see what hairstyle Jada will rock next.
Please fill in your e-mail so we can share with you our top stories!