Kate Hudson of 'Almost Famous' Fame Shares Throwback Video of Son Ryder on His 16th Birthday
"Almost Famous" star Kate Hudson celebrated Ryder Russell's 16th birthday by sharing a throwback video of her teenage son on social media.
Hudson, 40, took to Instagram recently to share a throwback home video of Ryder on his second birthday.
The award-winning actress, who co-founded the fitness brand and membership program Fabletics, additionally wrote an endearing message to her oldest children.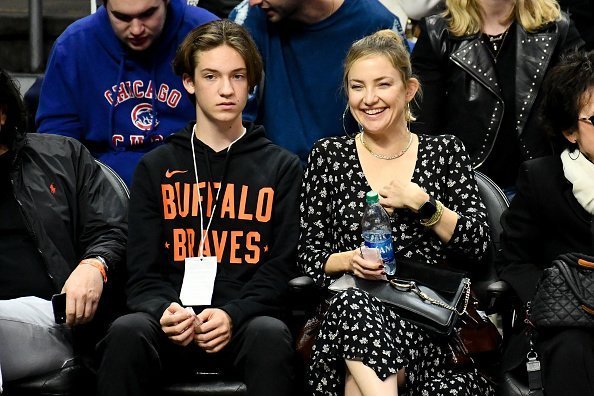 SHE'S READY
"I didn't realize it would be here so fast!" she started. "16 years today. 16. I will savor these next couple years before he flies the nest."
Hudson continued, "People sometimes get sad on days like this. Time creeps up on us and rocks us a bit, reminding us that the years don't wait for us to be ready. Well, RYDER IF YOUR READING! I'M READY!!!"
She went on to gush about her son's development and her enthusiasm for his splendid future. Hudson concluded her message with a joke, writing Ryder still has two years under her roof, so her rules are yet to be followed.
RYDER'S FATHER
From 2000 to 2007, the acclaimed actress was married to Chris Robinson, Ryder's father, as reported by People.
Citing irreconcilable differences, Robinson filed divorce papers in November 2006. The divorce was finalized in October 2007.
Talking about Ryder, the "Bride Wars" actress revealed that she couldn't wait to go drinking with her teenage son.
A BEAUTIFUL TIME
Hudson and Robinson agreed to share custody of their only child. In a 2016 interview with People, Hudson talked about what it was like raising Ryder.
The actress said that her son is an extraordinary child. Referring to his preteen years, she said that it was an excellent time.
In an interview with Rachel Ray last year, Hudson opened up about being a mother to her three children.
Talking about Ryder, the "Bride Wars" actress revealed that she couldn't wait to go drinking with her teenage son.
During the interview, she also said that she would have 100 children and that she loves "being pregnant" regardless of having a "pretty brutal" third trimester with baby Rani.
Hudson and her boyfriend Danny Fujikawa welcomed little Rani into the world together on October 2, 2018. She revealed that having a little girl didn't change her approach to parenting, as reported by Us Weekly.
The actress, who made her film debut in the 1998 dramedy "Desert Blue," also shares a son named Bing with ex-fiancé Matt Bellamy.