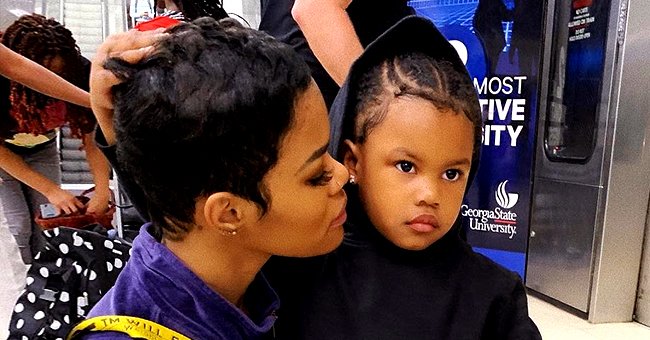 Instagram/babyjunie4
Teyana Taylor's Daughter Junie Is Full of Charm in Pink Outfit & Camo Jacket in Back-To-School Photos

Junie Shumpert looked happy to be going back to school in a new picture posted on her very own Instagram account.
Teyana Taylor and Iman Shumpert's little girl flashed a peace sign up as she drank some milk before making her way to school. The little girl was in high spirits and posed for a couple of pictures before she went on with her day.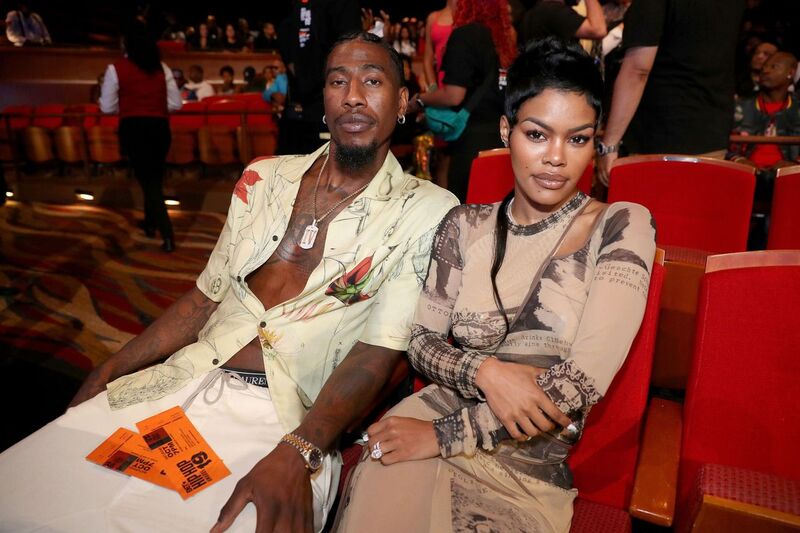 Teyana Taylor and Iman Shumpert attend a formal event together | Source: Getty Images/GlobalImagesUkraine
JUNIE'S BACK-TO-SCHOOL LOOK
Junie looked adorable in her outfit, which included black skinny jeans, a ladybug cutout top, a camo jacket, and ankle-high boots.
Junie Shumpert is her "own little person," with a personality that's uniquely hers.
Iman Tayla Shumpert Jr., known as Junie, has always amused her parents' fans because of how intelligent she is despite being so young.
JUNIE AS HER "OWN LITTLE PERSON"
In a recent interview, the "Rose In Harlem" singer revealed that Junie Shumpert is her "own little person," with a personality that's uniquely hers.
"She's lit. She's just a brand of her own. Like she's her own little person."
A STRONG MOTHER-AND-DAUGHTER BOND
Indeed, Teyana and Junie have the sweetest bond, and the mother-and-daughter duo has proven this in many ways. In fact, oftentimes, Junie accompanies her mom to concerts.
At the House of Petunia - Red Bull Music Festival, though, Junie just wanted to sleep. That didn't stop her mom from carrying her while performing, though, especially in a song written for the little girl herself.
While singing "Never Would Have Made It," which she dedicated to Junie, Teyana sang while sitting down, cradling Junie in her arms.
GROWING UP WITH AN INTELLIGENT TODDLER
Taylor gave birth to Iman "Junie" Tayla Shumpert Jr. on December 16, 2015, just a couple of months before getting married to her NBA player husband Iman Shumpert. Teyana gave birth in their own home, with Iman delivering their little girl with his own hands with the help of a 911 call.
Now that she has a four-year-old with her, Junie only continues to surprise her parents will all her interesting antics, which span from singing hip-hop songs, posing in her signature hip-to-the-side pose, to taking pictures of her mom.
Please fill in your e-mail so we can share with you our top stories!