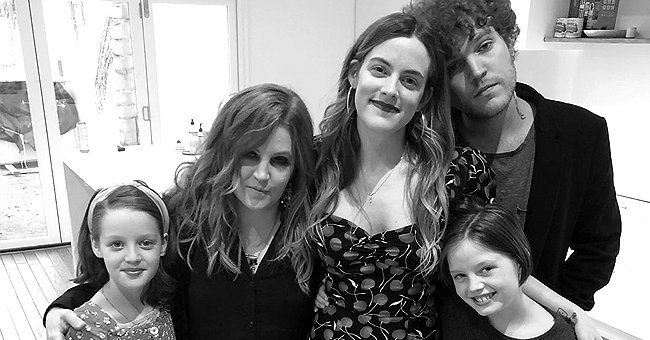 Instagram/lisampresley
Lisa Marie Presley's Twins Reportedly Won't Be Able to Attend Grandpa Elvis Presley's 85th Birthday Celebration
Lisa Marie Presley's twin daughters, Harper and Finley, will reportedly not attend their grandfather Elvis Presley's birthday celebration at Graceland, and not by choice.
The Blast reported that Lisa Marie's estranged husband, Michael Lockwood barred his daughters from traveling to Memphis, Tennessee, so they can attend the celebrations which started yesterday.
According to Michael and Lisa Marie's current custody agreement, Finley and Harper are not allowed to travel outside of California without both parent's consent or approval from the court.
To circumvent the need for Michael's approval after he refused to let his daughters travel, Lisa Marie's legal team from Brot Gross Fishbein tried to get his decision overruled in the Los Angeles County Court on Tuesday.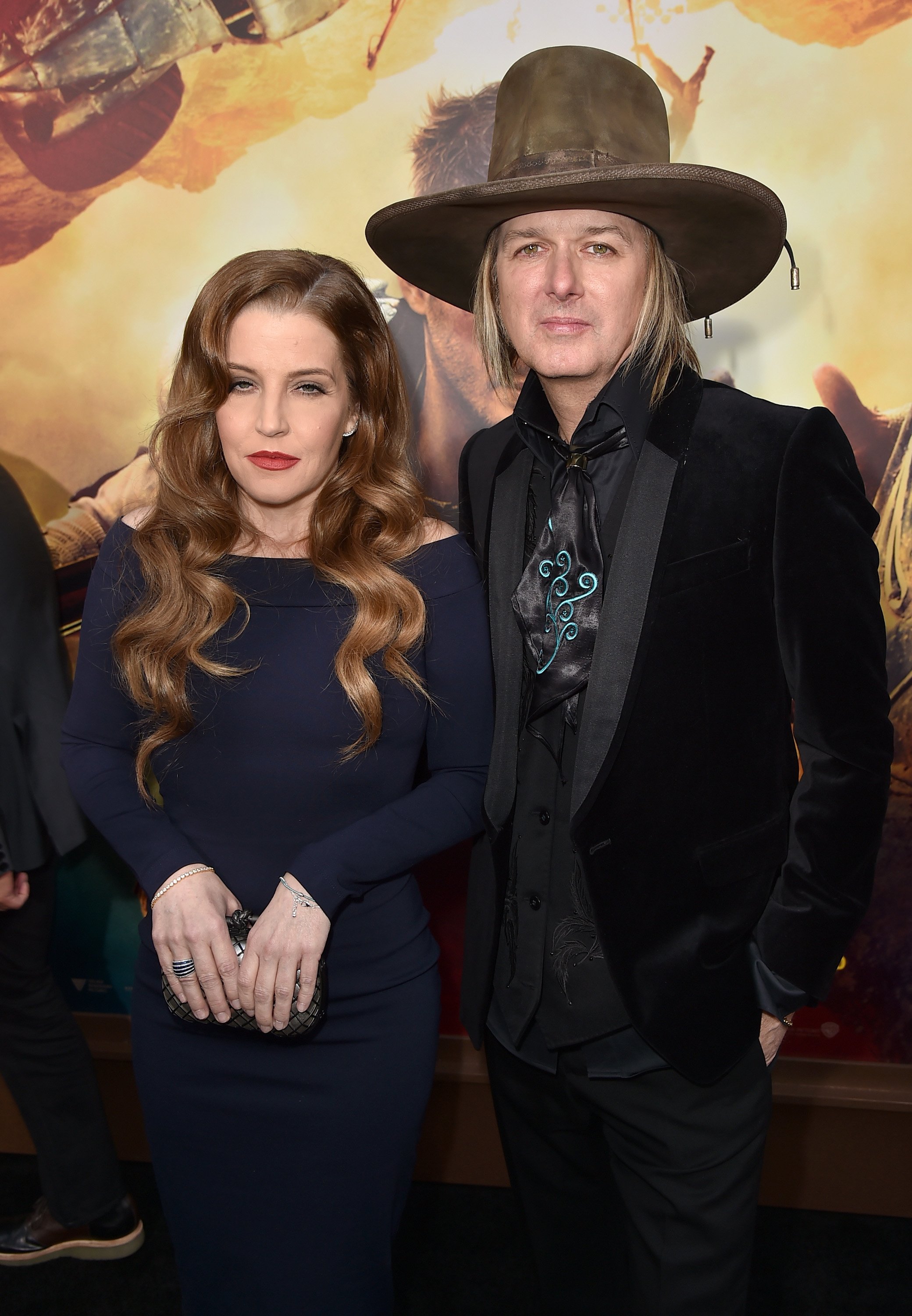 Lisa Marie Presley and musician Michael Lockwood attend the premiere of "Mad Max: Fury Road" on May 7, 2015, in Hollywood, California. | Source: Getty Images.
However, the judge dismissed the filing of an emergency appeal stating that the situation didn't rise to the level of an "emergency."
Elvis Presley's 85th birthday celebrations kicked off yesterday and will continue until January 11. It includes several events like the annual Elvis Birthday Proclamation Ceremony, the Elvis Birthday Bash and Evening Tour, guests stars Priscilla Presley and Jerry Chilling, private tours of the Graceland Mansion, and performances by the Memphis Symphony Orchestra and The TBC Band.
A live and on-site auction also featured as one of the highlights, as artifacts authenticated by Graceland Authenticated were up for grabs from third-party collectors.
Lisa Marie walked down the aisle a fourth time when she married Michael Lockwood in 2006. A decade later, their relationship crumbled, followed by the filing for divorce in June 2016.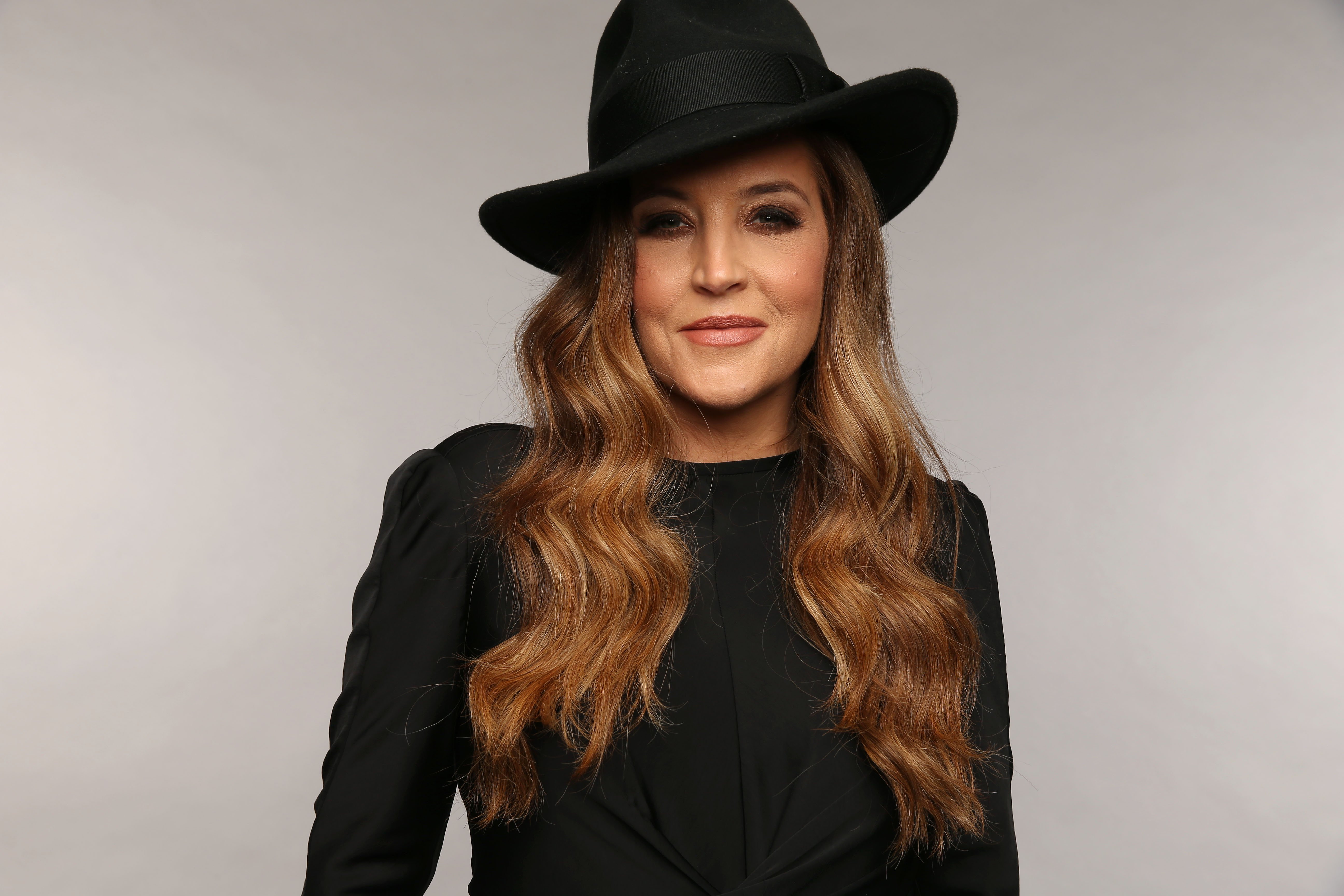 Lisa Marie Presley attends the 2013 CMT Music Awards on June 5, 2013, in Nashville, Tennessee. | Source: Getty Images.
Since then, the pair became entangled in an ongoing battle over custody of their twin daughters, child support, and visitation rights, which is set to come to an end on July 20, 2020, when their case goes to trial.
Apart from Finley and Harper, Lisa Marie also has another daughter named Riley, and a son Benjamin, whom she shares with her ex-husband Danny Keough.
Danny and Lisa Marie Presley tied the knot back in 1987, and twenty days after their quiet divorce in May 1994, Lisa Marie married Michel Jackson much to everyone's surprise.
Two years later, her highly publicized union with the King of Pop fell apart, and it wasn't until 2002 that she walked down the aisle again. This time she got hitched to the actor Nicholas Cage, but three months later, their marriage ended.
Please fill in your e-mail so we can share with you our top stories!