Christina Milian Sends Love to Her Look-Alike Daughter Violet in a Sweet Post
Christina Milian shows appreciation to her first-born child Violet, whom she also considers her very own "best friend for life." 
While Christina Milian is expecting her second child, she constantly makes sure that her eldest daughter, Violet, feels her love no matter what. 
After all, they've spent nine years together, and their bond only gets stronger every single day.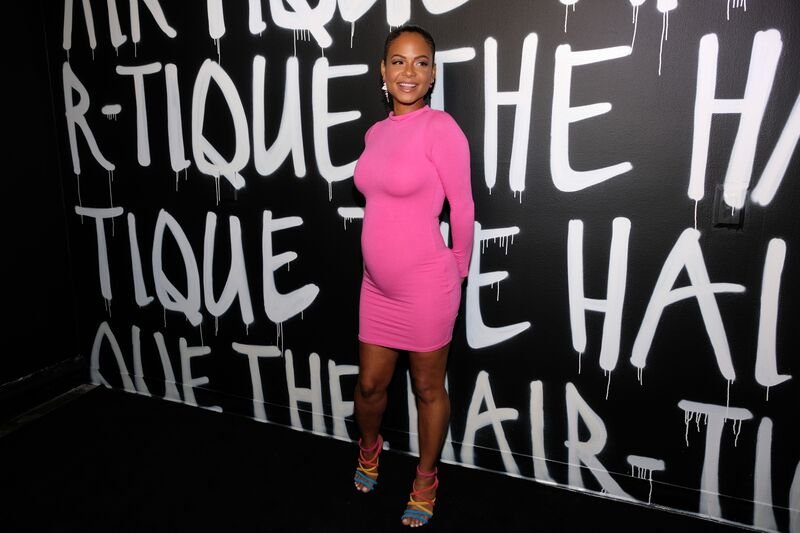 A MOTHER-AND-DAUGHTER BOND
The doting mom shared a sweet Instagram post for her growing girl, showing both of them flashing beautiful smiles for a picture while out at The Grove in Los Angeles. 
"I've got a Built in Best Friend for life. Love her like no other"
READY TO BE A BIG SISTER
Now that Christina Milian's family is growing, her 9-year-old daughter Violet feels just as excited as she is to have a baby sibling. 
Although Violet already has siblings from her dad's side, this is her first sibling from Christina and she's excited to become an older sister. 
"She's always rubbing my belly now. She thinks it's gonna be a boy. So she already has dibs in that, so we'll see."
EXPECTING HER FIRST SON
Surprisingly, Violet ended up being right, as Christina and her boyfriend Matt Pokora announced after a couple of months that they are indeed expecting a son. 
Pokora and Milian have been dating since 2017, and now, three years later, they are awaiting the arrival of their first child together. The French singer shares Violet with ex-boyfriend Youndell Nash, also known as "The Dream."
ON HAVING MORE CHILDREN
As for whether or not she wants to have more children in the future, Christina says that she could most likely only handle taking care of three kids. 
"I definitely want  to have another child in the future. I  don't know when it would be, but I kind of feel like because I know I want two, I know that whenever it happens, I'll be ready! I'll let God handle that!"
For now, Christina is content with her family of four, savoring every moment she has with her two kids and boyfriend.