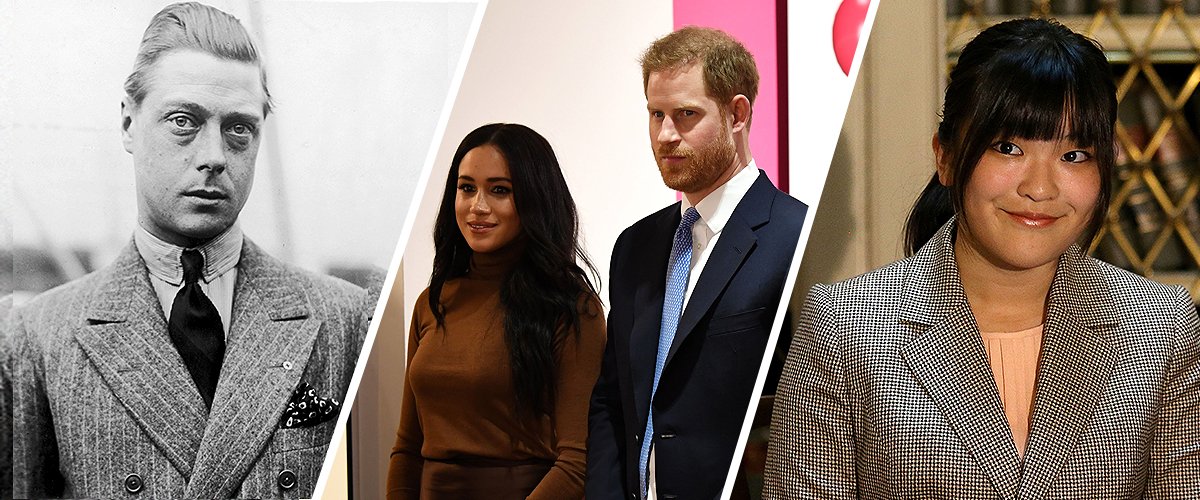 Getty Images
Other Royals, Besides Prince Harry and Meghan Markle, Who Gave up Their Duties
The Duke and Duchess of Sussex are not the only ones who have renounced their royal duties. Many other royals have, in the past, turned their backs on the glitz and glamor that comes with royalty.
Like Harry and Meghan, some other royals have abdicated their titles in pursuit of something else. Some left because of love, others because they would rather live a private and quiet life than to be exposed to the publicity that comes with being a royal.
Some were, however, simply forced to leave because of the lifestyle they choose to lead. To many, the idea of leaving such luxury behind doesn't make sense — many wonder why a person privileged to be born into luxury would suddenly up and go. Well, as they say, different strokes for different folks.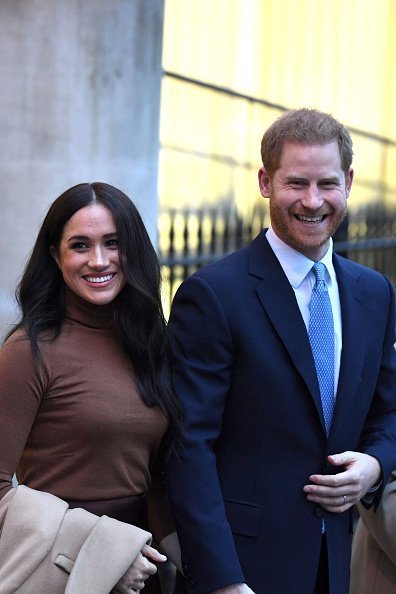 Prince Harry and Meghan, leave after their visit to Canada House on January 7, 2020 | Photo: Getty Images
IT DATES BACK YEARS AGO AND CUTS ACROSS THE WORLD
Long before the birth of Harry and Meghan, royals have been ditching their royal duties, and it is inevitable that even long after they are gone, royals will still forfeit their royal duties.
Those that have turned their backs on the palace do not only include those in the British Monarchy as it cuts across royalties all over the world, including those in the Japanese royal family and Swedish royal family.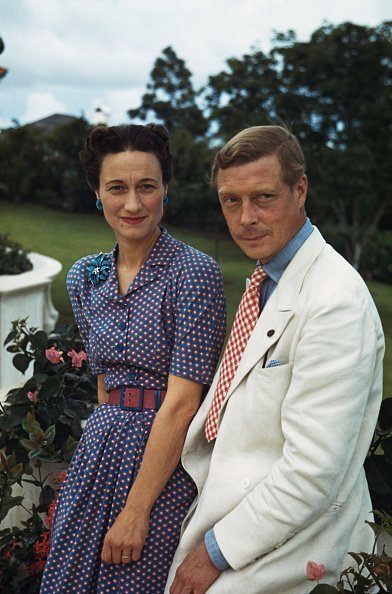 Wallis, Duchess of Windsor (1896-1986) and the Duke of Windsor (1894-1972) outside Goverment House in Nassau, the Bahamas, circa 1942 | Photo: Getty Images
PRINCE EDWARD THE VIII
The most infamous royal to renounce his title was Prince Edward the VIII, way back in 1936. Edward denounced the throne for love. He wanted to marry a rebellious American divorcee, Wallis Simpson.
Edward VIII had sat on the throne for only a few months when he addressed the nation on his decision to marry her. He said:
"I have found it impossible to carry on the heavy burden of responsibility and to discharge the duties of king, as I would wish to do, without the help and support of the woman I love."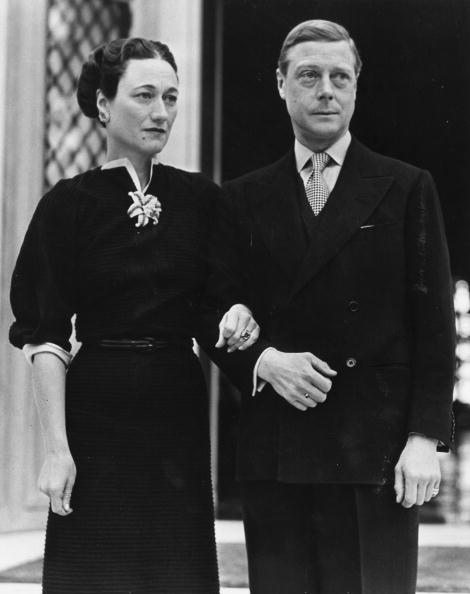 The Duke (1894 - 1972) and Duchess (1896 - 1986) of Windsor | Photo: Getty Images
The next day, his brother was named the new ruler. Despite the scandal he created, he was named the Duke of Windsor. He spent the rest of his life partying and enjoying allowance from the royal family.
PRINCESS MADELEINE'S CHILDREN
Princess Madeleine, who was once considered a possible match for Prince Williams, moved to New York and married an American man.
In 2018 they moved to Florida, and last year, the king of Sweden decreed that her five children will no longer be referred to as royal highnesses if they do not return to Sweden. Right now, the children are still in succession to the throne and are living their lives as private citizens.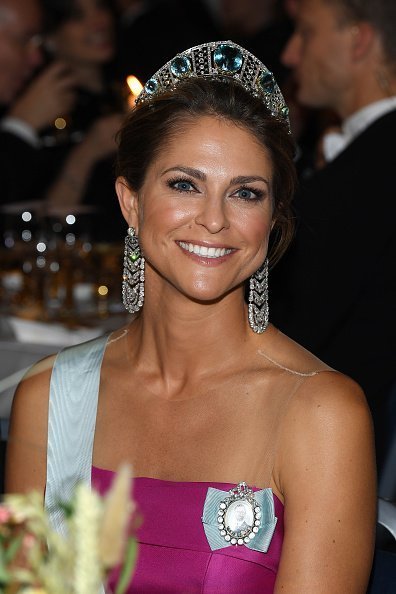 Princess Madeleine of Sweden attends the Nobel Prize Banquet 2018 at City Hall on December 10, 2019 | Photo: Getty Images
ROYALTY IN NORWAY
Unlike most others who turned their backs on the palace in pursuit of love, Marius Boig Hoiby left for a different reason. He was born as a commoner and lived a private and normal life until he turned two when his mother met and started a relationship with the crowned prince of Norway in 1999.
They eventually got married, but as Marius grew and turned 22, he decided to leave Norway to study at the University of California. He currently lives in London and has left his royal duties behind.
PRINCE JOHAN FRISO
Prince Johan gave up his royal title after the scandal associated with his wife to be, Mabel Wisse Smit. While they were preparing to get married, it was discovered by the royal family that she did not disclose her relationship with an infamous drug baron.
Without the consent of the parliament, Johan went ahead to marry Mabel and was removed from the line of succession. In 2012, he got injured in an avalanche and died in 2013.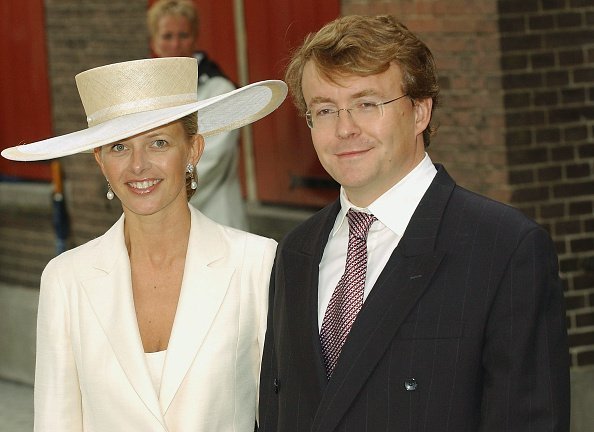 Prince Johan Friso and Princess Mabel leave the Christening of baby girl Catharina-Amalia, daughter of Dutch Crown Prince Willem Alexander and Princess Maxima on June 12, 2004 | Photo: Getty Images
ROYALS IN ASIA
Princess of Thailand, Princess Ubolratana, gave up her royal duties in 1972 when she decided to marry an American commoner, Peter Jensen, whom she met at the university in the United States. Her love story with Peter, however, was cut short when they divorced in 1998.
She went back to her royal duties but then again decided to join politics and run for the office of the Prime minister. She was forced to pull out of the race after her younger brother, the king, made a royal decree that her actions were unconstitutional and inappropriate.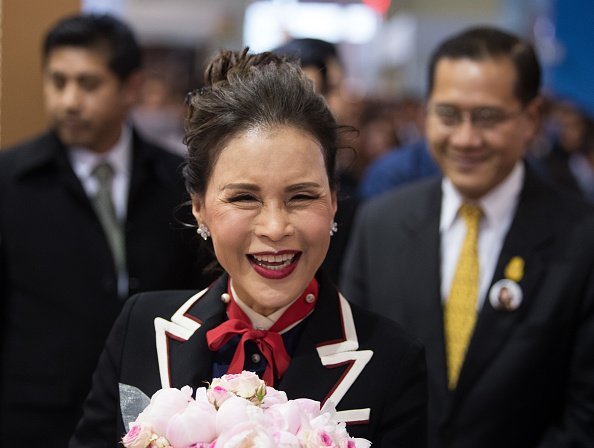 Princess Ubolratana, the eldest sister of the King of Thailand, is coming to Thailand's stand at the ITB travel fair in Hall 26 | Photo: Getty Images
In 2005, another Asian princess renounced her title and gave up all luxuries when she married a commoner. Princess Sayako's life afterward was far from royal. She had to learn how to drive, shop for groceries, and share a one-bedroom apartment with her husband.
Like her fellow Asian princesses, Princess Mako of the Japanese royal family is torn between following her path or choosing to keep her royal status and continue to enjoy the many luxuries that come with it.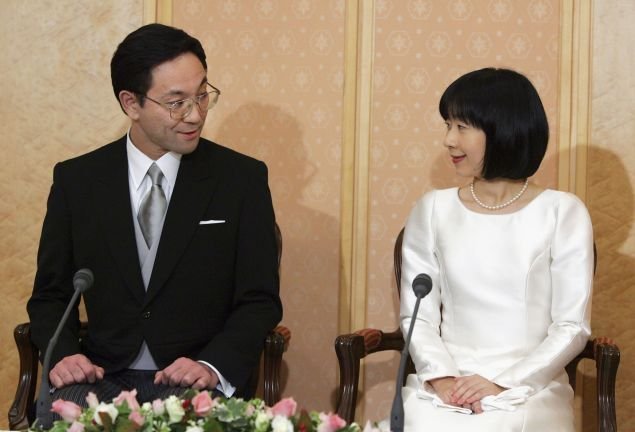 Princess Sayako married Yoshiki Kuroda in 2005 in a private ceremony | Photo: Getty Images
The princess has been in a relationship with Kei Komuro, a commoner. They had plans of getting engaged, but the royal postponed the engagement, and rumor has it that her reason for doing so is because she will be forced to give up her title if she goes through with it.
Please fill in your e-mail so we can share with you our top stories!