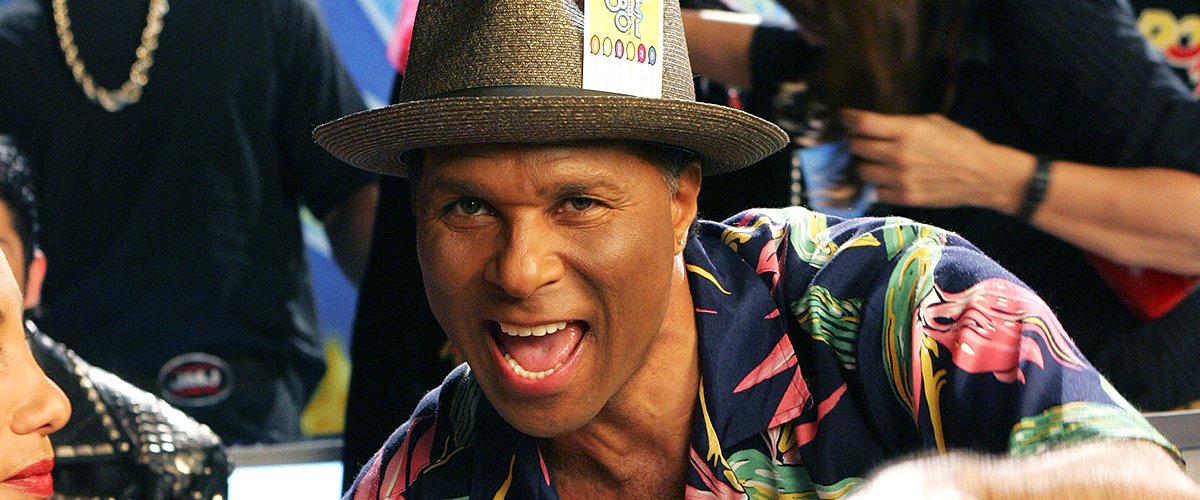 GettyImages
'Miami Vice' Philip Michael Thomas' Daughter Is All Grown up and Is a Gifted Country Singer

British actor, singer, and composer, Phillip Michael, has a beautiful daughter who embraced the arts like him and became a notable country singer.
For years, Phillip Michael Thomas won hearts in the movie industry with his extraordinary acting prowess, coupled with being a smooth-talker.
Gladly, his busy career schedules gave room for the actor to nurture a personal life and family. The "Miami Vice" star is a father to eleven children, including a famous daughter, Imaj Thomas, who became a country singer.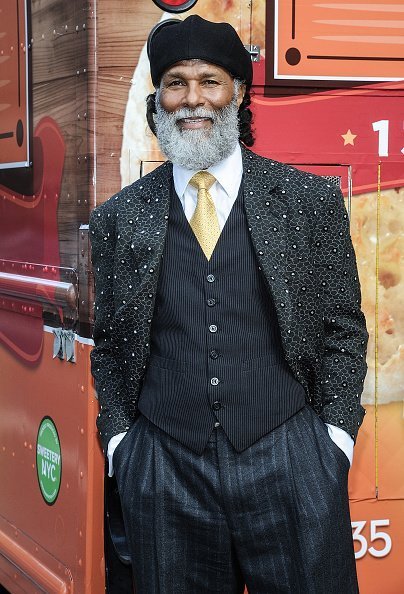 Philip Michael Thomas attends the Toast To 135 Years Of Thomas' English Muffins at The Muffin House on April 23, 2015 | Photo: Getty Images
MEET THOMAS' DAUGHTER, IMAJ THOMAS
Born on August 16, 1989, at Miami Beach, Florida, the thirty-year-old is the renowned daughter of "Miami Vice" star, Phillip Thomas, and supermodel, Kassandra Thomas.
At five, the music icon featured alongside her father in the movie "River Of Stone" and has since developed interests in other fields like visual art, humanitarian for world peace, writing and music.
The celebrity daughter made her first dive into the arts as an adult with her novel, "Harlow," published in 2011, a year before making her music debut, and releasing her first album, "Imaj."
Nearly a decade later, the country singer is famous for hit songs like "Passport" and "Colour Blind." She also has credits for albums like the 2016 "America's Sweetheart."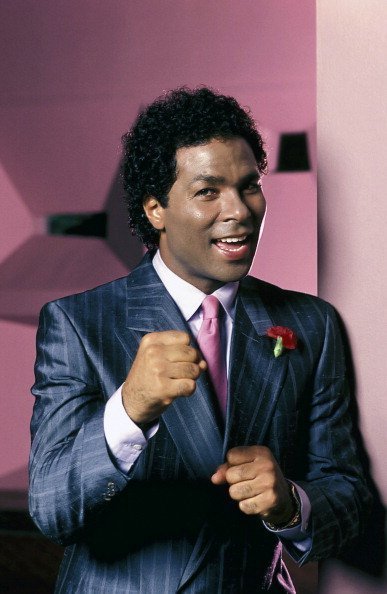 "Miami Vice" actor, Philip Michael Thomas has eleven children from five women. | Photo: Getty Images
She has made appearances alongside legendary artists like Gretchen Wilson, Collin Raye, Lorrie Morgan, Clay Walker, Neal McCoy, and Kip Moore, while on tours or as an opening act at concerts.
When she was twenty-two, the singer was labeled "Country's Next Big Star" by Country Legend, Collin Raye.
IMAJ THOMAS' NET WORTH
With a successful career built over the years, the star is notably one of the Richest Floridan country singers, with a net worth between $500,000 - $2 million as of 2019, according to Celebstrendnow.com.
SOCIAL MEDIA ACTIVITY
The novelist has a fan-following of eleven thousand on Instagram, with a bio that qualifies her as a singer-songwriter for world peace and daughter of Phillip Michael Thomas (Tubbs, "Miami Vice,").
MICHAEL PHILLIP THOMAS ON TV
Best known as Detective Ricardo Tubbs in "Miami Vice," a 1980 television series, the legendary actor made a name for himself in the entertainment industry, with a career that spanned over four decades.
He has held roles in television series like "Toma: Pilot," as a guest star, which marked one of his first ventures into the industry.
In 1969, the icon landed a role in "Medical Centre," and later went on to star in "Good Times," "Police Woman," "Wonder Woman," "Starsky And Hutch," "Trapper John" and in his 80s hit, "Miami Vice," which paved his way to stardom.
The actor played a lead role in the series as a vice cop, "Rico" Tubbs, one of two Metro-Dade Police Department undercover detectives in Miami during its five-year run.
PHILLIP'S LIFE OUTSIDE THE SERIES
His success on the 1980s series soon made the actor a household name and landed him other major roles in series including "Extra Large," and "We Are Angels."
Later on, the icon wrote the musical, "Sacha And The Magic Cookie Maker," a play which has been reproduced eight times, and now goes by the name, "Sacha On Broadway."
He also ventured into music, with albums like "Living The Book Of My Life," and "Somebody." In addition, the legend goes down in history as the coiner of "EGOT," a term for the four major Hollywood Awards, including Emmy, Grammy, Oscar, and Tony Awards, none of which he ever won.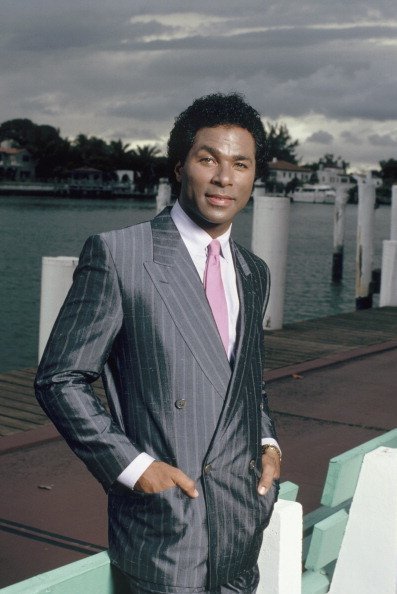 Although he was popular for his role in "Miami Vice," Philip Michael Thomas went on to become a musical superstar. | Photo: Getty Images
MARRIAGE AND FAMILY
The Golden Globe winner is a fan of large families, with one of his own, which he chose to keep away from the spotlight through their growing phase. He once said of his large family,
"It's not a matter of hiding them. I love them tremendously. But people throw stones at those you love, and in protecting those that I love, I stay silent."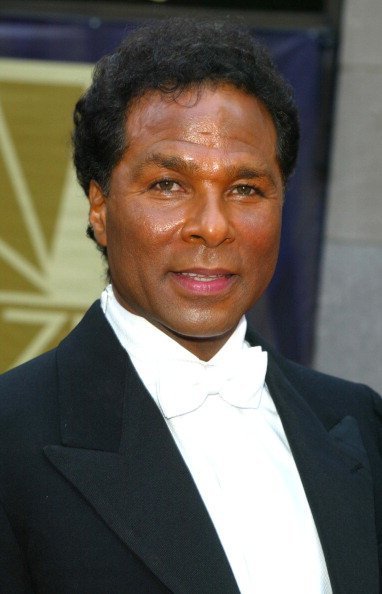 Philip Michael Thomas during NBC's 75th anniversary at Rockefeller Plaza in New York City. | Photo: Getty Images
The Hollywood legend has been married once, to model, Kassandra Thomas in 1986. The two share five children, including Imaj, with their oldest being Thomas' first child, Monica. The pair divorced in 1998, after enduring twelve years together.
The 70-year-old is also father to six other children from previous relationships with four different women. Two of Phillip Michael Thomas' children, Melody and India Serene, were born to him by former lover and actress Sheila DeWindt.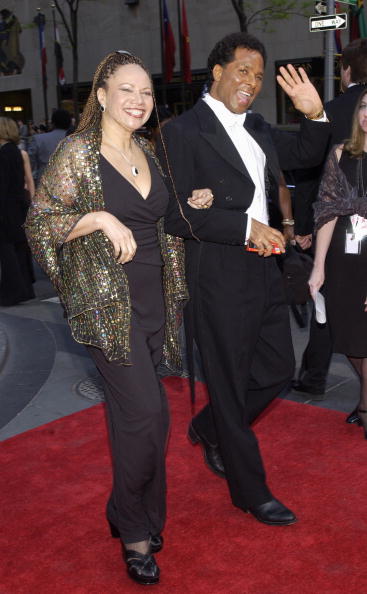 Philip Michael Thomas from NBC show "Miami Vice" during NBC 75th Anniversary at Rockefeller Plaza in New York City | Photo: Getty Images
The father of eleven definitely kept busy over the years, both on and off the screen, with his family to show for it, and Imaj is proving to be a true legend, just like her gifted father as she continues reaching for the stars.
Please fill in your e-mail so we can share with you our top stories!