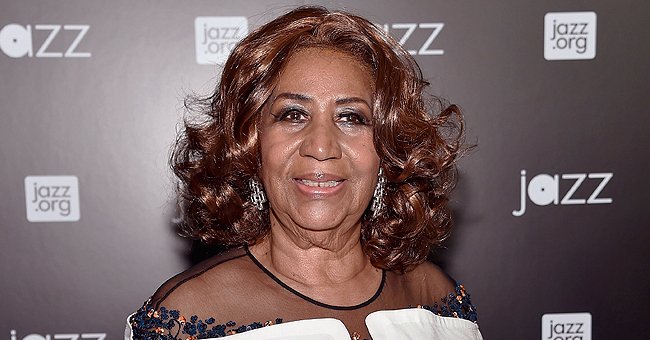 Getty Images
Aretha Franklin's Son Kecalf Slams Biopic 'Respect' Starring Jennifer Hudson in a Facebook Post
The son of the legendary Aretha Franklin expresses his disapproval of the making of the Biopic, "Respect" without his consent in a social media post.
Kecalf is not happy and wants the world to know and support him in his displeasure. He took to his Facebook account to release a writeup about how he feels he has been wronged.
As the son of the American singer and civil rights activist, Kecalf thinks that he and the rest of the family should be consulted for anything that has to do with his late mother.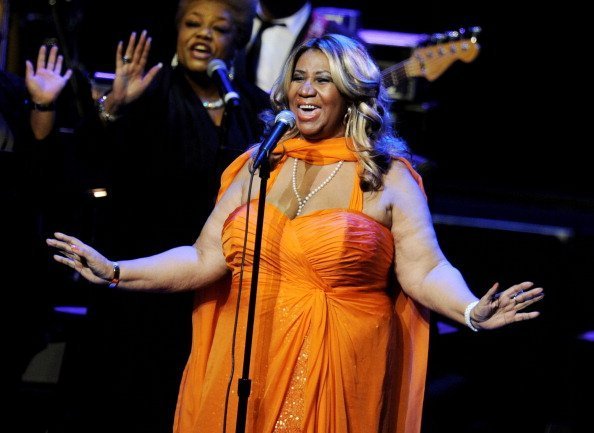 Singer Aretha Franklin performs at the Nokia Theatre L.A. Live in Los Angeles, California. | Photo: Getty Images
He urged fans of the American singer not to support the making of the Biopic. He said, "If you are a 'real' fan of my mothers…., please do not support this."
In the post, he further slammed the forthcoming Jennifer Hudson-starring biopic, "Respect," So every other thing done in the production is against his family's wishes.
"How can you make a movie about a person and not talk to the person's sons or grandchildren about important information?"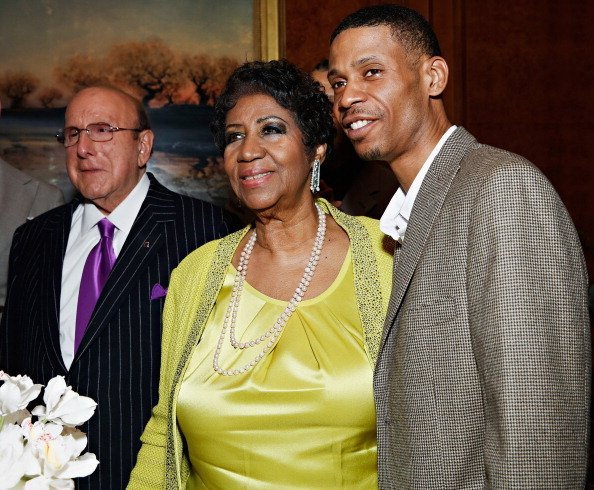 Singer Aretha Franklin and Kecalf Cunningham attend Aretha Franklin's 72nd Birthday Celebration in New York City | Photo: Getty Images
It's not the first time Kecalf is showing displeasure in the handling of matters concerning his late mother. Since his mom's passing in 2018, Kecalf has been in and out of the Oakland County probate.
Aretha's niece, Sabrina Owens, has been managing her estate since her death, and unlike his brothers, who are in support of her, Kecalf does not like the idea and is fighting to be named executor of the estate.
Kecalf was either not born or was too young to remember any relevant details
Kecalf claims that the whole family has been shut out in the production of the Biopic, and said in his post that everything he said was on behalf of the Franklin family. However, Aretha's longtime attorney, Bernett, doesn't seem to agree.
Bernett said his actions are only an attempt to become a personal representative for the estate and that he speaks solely for himself and not his children or even his brothers. Bernett said:
"He does not speak for the family. I know he doesn't speak for his brother Ted White or his brother Clarence Franklin. The grandchildren have absolutely nothing to do with this. What he's really doing is talking for himself."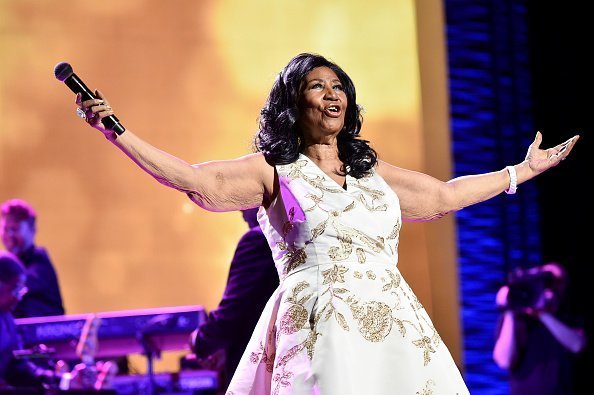 Aretha Franklin performs onstage during the "Clive Davis: The Soundtrack of Our Lives" Premiere Concert during the 2017 Tribeca Film Festival at Radio City Music Hall | Photo: Getty Images
He went further to say he doesn't understand why Kecalf would want to interfere with the estate earning money from the Biopic as it does not benefit anyone in any way.
Aretha's attorney went further to explain that neither of the sons showed interest or asked to participate and be in contact with the screenwriters.
Besides, the Biopic is about an early time in the life of Aretha Kecalf was either not born or was too young to remember any relevant details.
The Biopic, "Respect," started filming last year and is scheduled for release on October 9. MGM is however not pleased with Kecalf's post as a representative called Bernett to express their displeasure
Please fill in your e-mail so we can share with you our top stories!