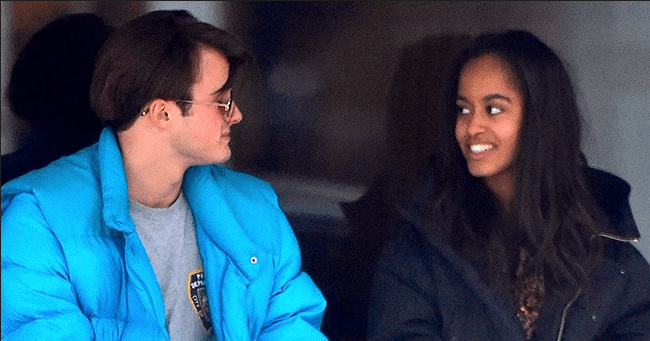 GettyImages
Daily Mail: Malia Obama Spent the Holidays in London with Her British Boyfriend Rory Farquharson
Malia Obama spent some parts of the Christmas holiday with her man Rory Farquharson, and we have all the details!
Although the festive season is over, some people are yet to get over the events that occurred.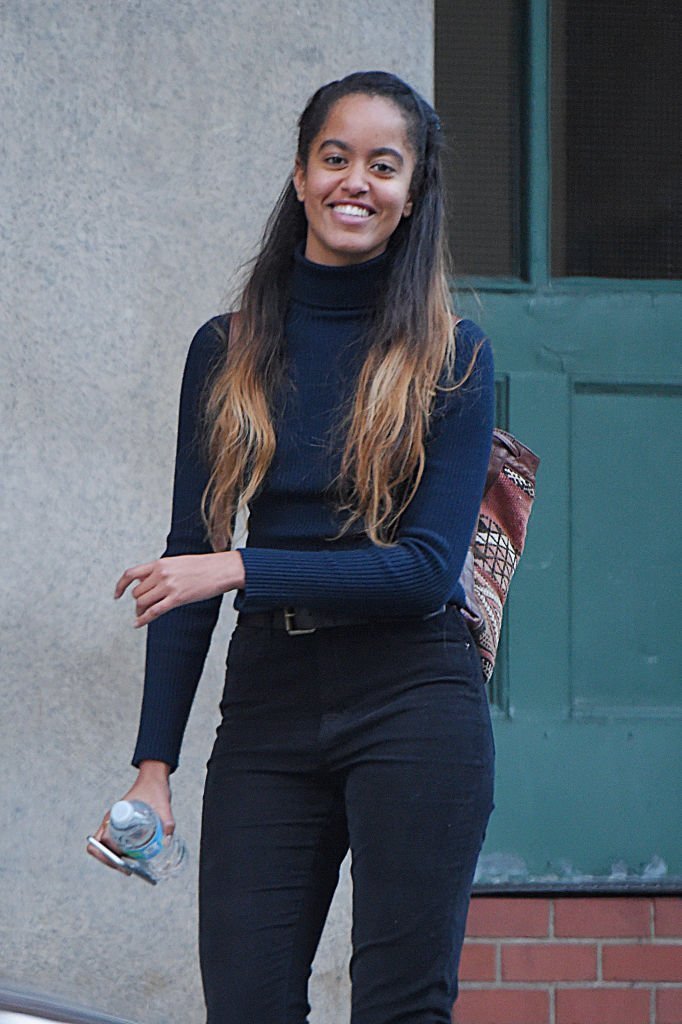 Malia Ann Obama is seen out in Manhattan with friend | Photo: Getty Images
One of such people would be Barack Obama's eldest daughter, Malia, whom Daily Mail reported spent the Christmas holidays with her millionaire British boyfriend, Rory Farquharson.
According to Daily Mail's story, the pair had taken their romance to one of London's trendiest neighborhoods where Rory's parents reportedly have a £1.8million house.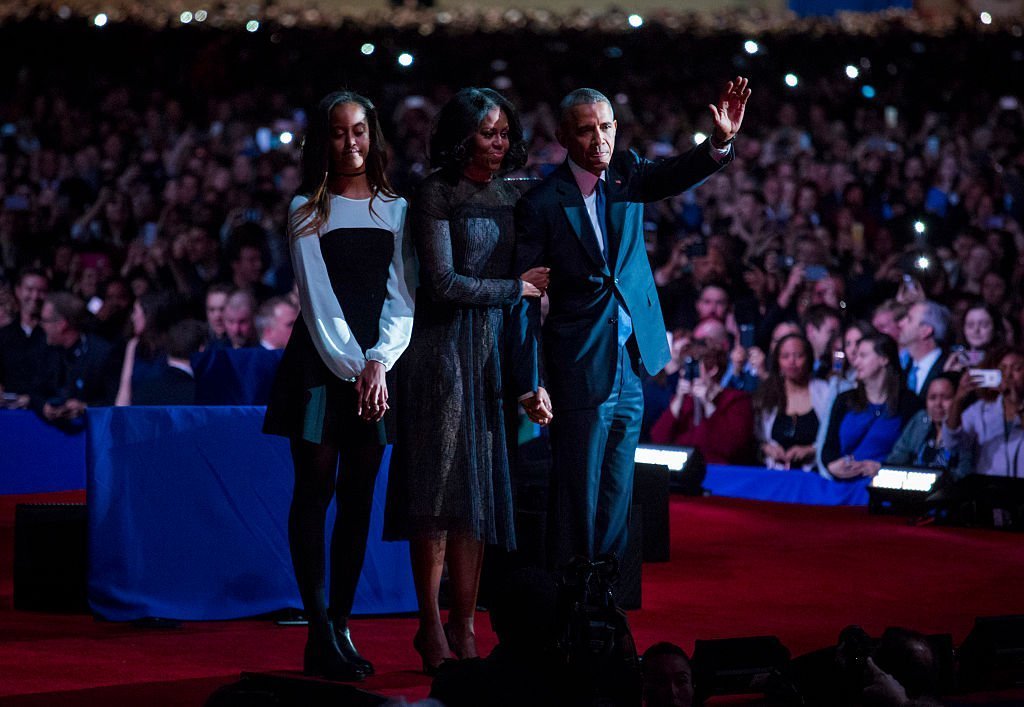 Barack Obama, first lady Michelle Obama and daughter Malia Obama wave goodbye to supporters after Obama's farewell address at McCormick Place | Photo: Getty Images
During their stay, the lovebirds took a stroll and also enjoyed the bars and restaurants of Islington.
Bossip added that an onlooker, who had spotted the couple as they enjoyed their stroll, said:
"They were keeping a low profile but looked really happy and relaxed together. They were dressed down – Malia was in wide-leg white pants with a black jacket and had her hair down with no make-up. Rory was in a khaki coat and loose jeans."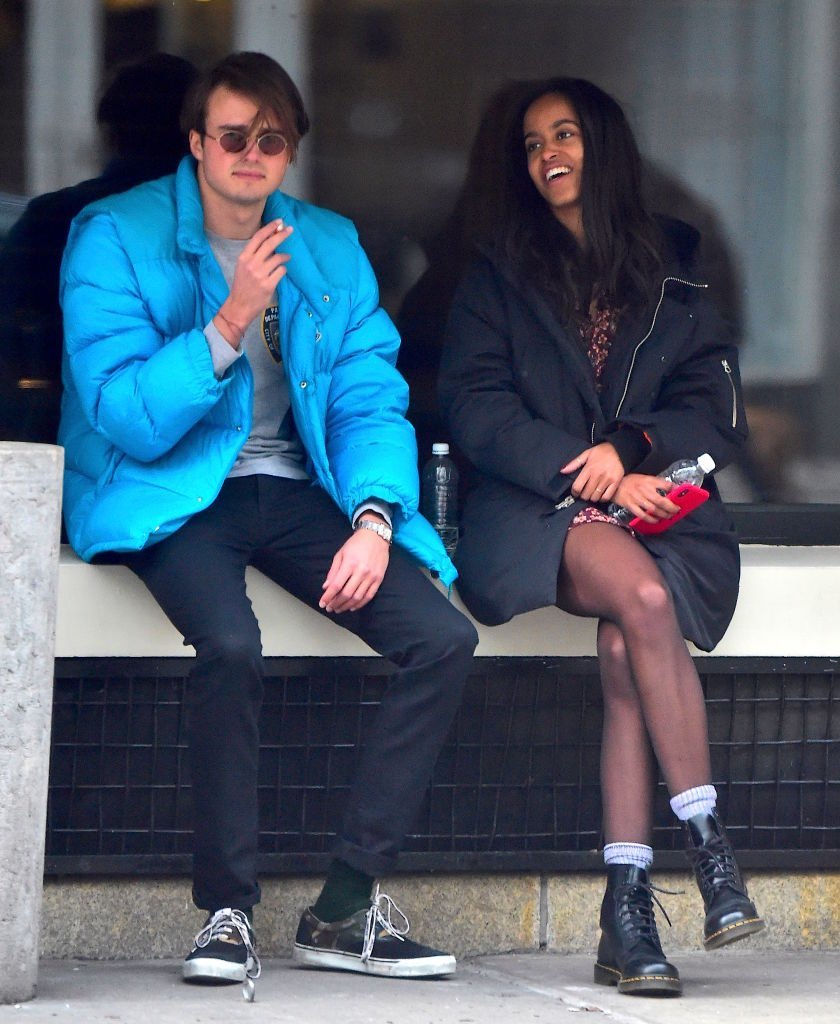 Rory Farquharson,Malia Obama are seen | Photo: Getty Images
The observer added that it shocked her that the duo managed to maintain their low-key profile as very few people recognized Malia as one of the daughters to the previous American president.
During their walk, the pair stopped close to the Duke of Cambridge pub.
The observer believed that the change in weather had caused Malia and her man to stop at the pub so they could decide on where to go next.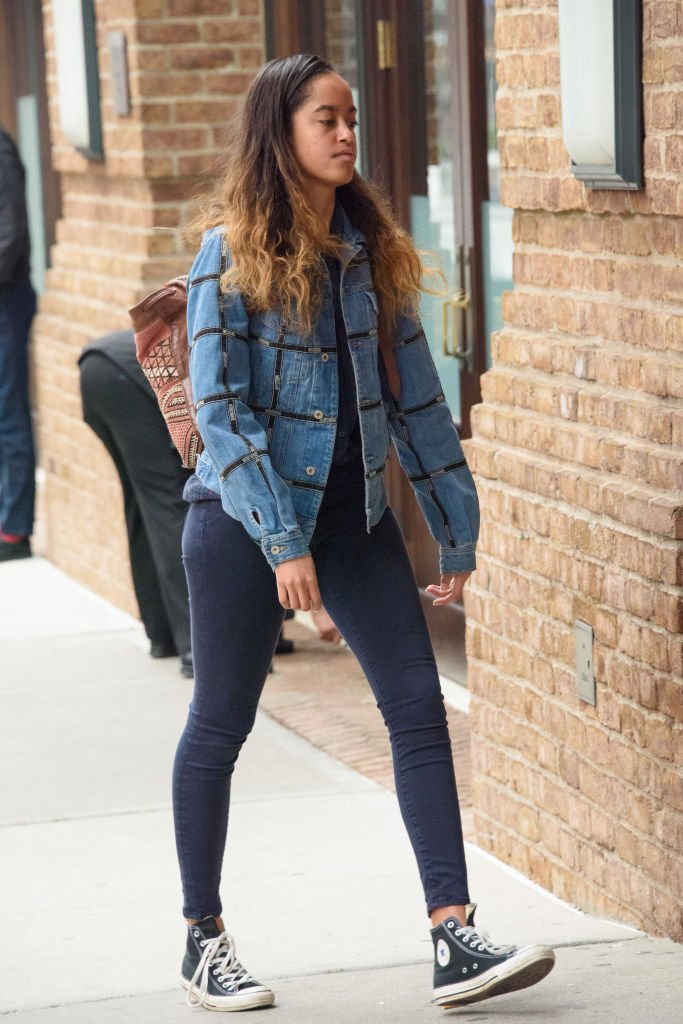 Malia Obama is seen | Photo: Getty Images
As it turned out, their Christmastime getaway wouldn't be the first time that the couple, both 21-year-old, would be seen in public together.
Express recounted the time in August 2018 when Malia and Rory were seen going to watch Alan Bennett's play "Allelujah!"
The stage-play had taken place at The Bridge Theatre, which is near London Bridge. Before that, the couple was snapped alongside Malia's parents as far back as November 2017.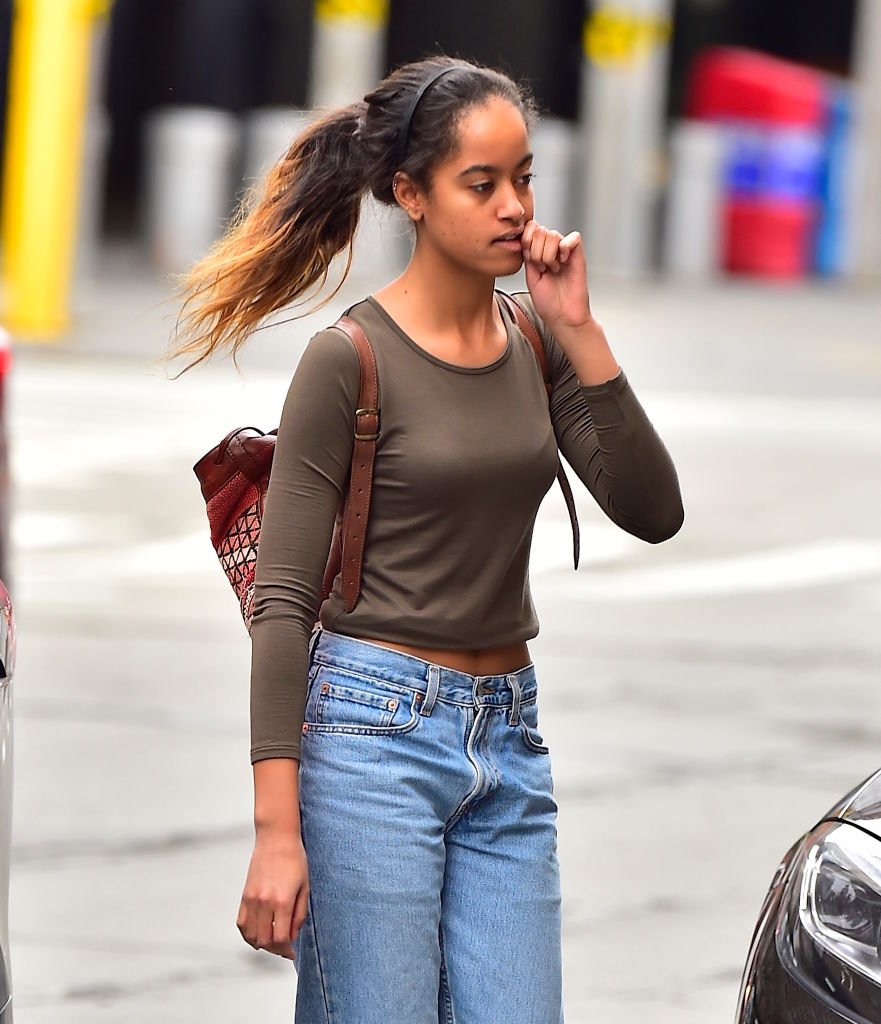 Malia Ann Obama is seen in Tribeca | Photo: Getty Images
Many fans have wondered how Barrack and Michelle got along without both their children as Malia's younger sister, Sasha, was also reportedly unavailable to spend time with them for the latter half of the Christmas break.
The season might have been reminiscent of the time when the family dropped Sasha off at college.
According to Town and Country Living, Michelle had revealed that there had been tears.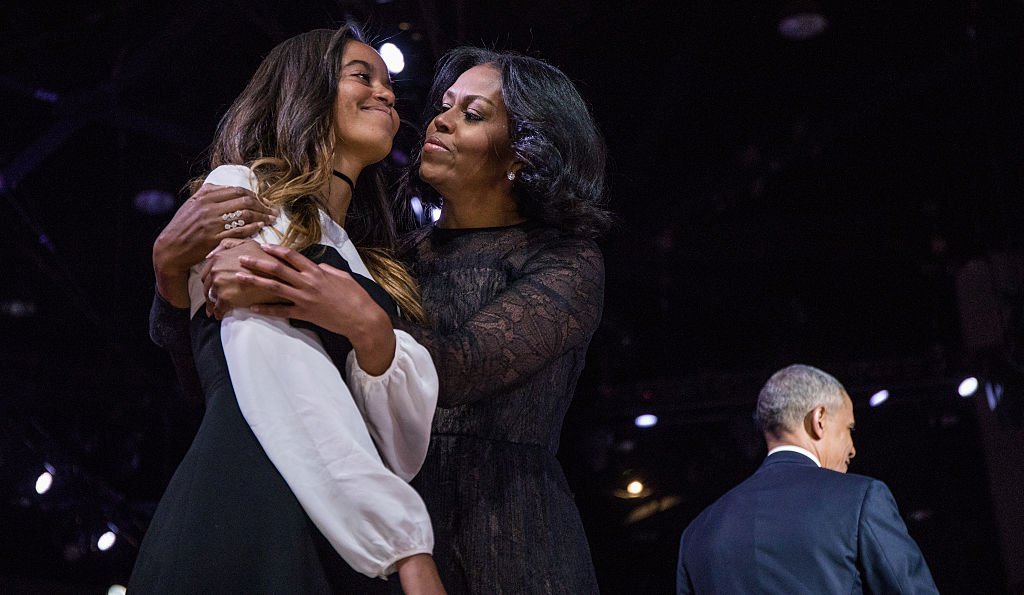 President Obama is joined by Michelle and Malia after his farewell address at McCormick Place in Chicago | Photo: Getty Images
Although they had tried to keep their emotions in check because they didn't want to embarrass their youngest child, the Obamas got teary after Sasha drove off.
That moment made Michelle even prouder of her children as she expressed her excitement at seeing her children grow up and become independent.
Please fill in your e-mail so we can share with you our top stories!