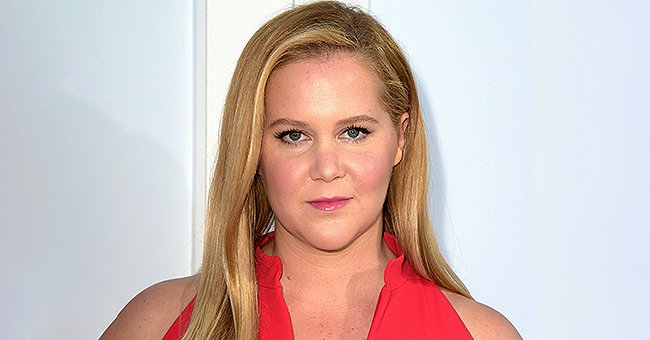 Getty Images.
Amy Schumer Reveals She's Undergoing IVF Treatment and Admits She's Feeling Run-Down and Emotional

Comedian Amy Schumer shared her experience with IVF treatment thus far, as she and husband Chris Fischer try to figure out how to give their young son, Gene, a sibling.
Amy candidly opened up about her struggles with IVF on Wednesday, as her difficult pregnancy with Gene led to the exploration of other options.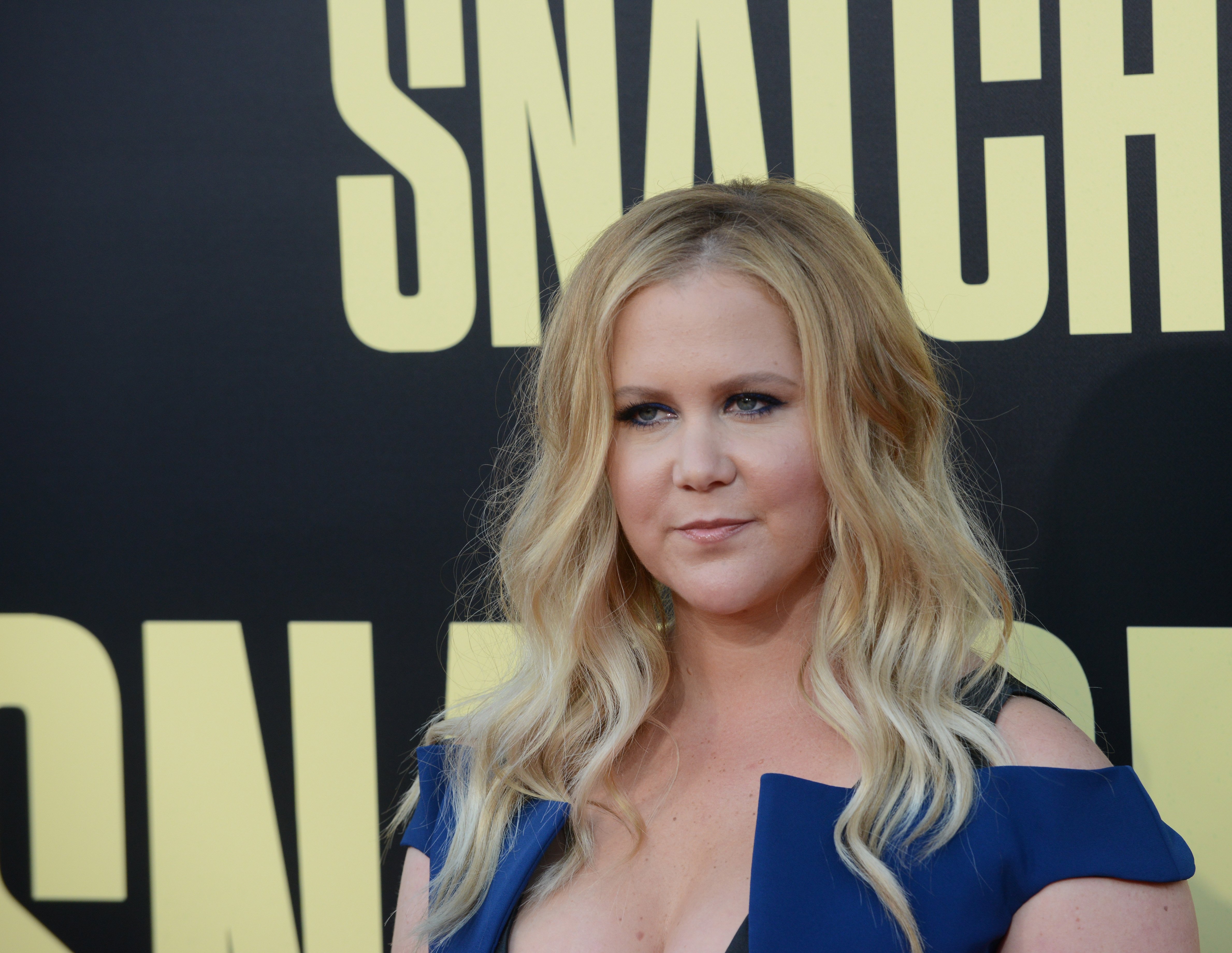 Amy Schumer arrives for the Premiere Of 20th Century Fox's "Snatched" on May 10, 2017, in Westwood, California. | Source: Getty Images.
Acute morning sickness called hyperemesis gravidarum plagued Amy into her third trimester before she gave birth to Gene in May 2019. Open to ideas on how to expand their family, Amy wrote:
"I'm a week into IVF and feeling really run down and emotional. If anyone went through it and if you have any advice or wouldn't mind sharing your experience with me please do. We are freezing my eggs and figuring out what to do to give Gene a sibling."
The 38-year-old comedian also shared a jarring image of her exposed stomach riddled with bruises from the IVF treatments, and fans soon responded with words of encouragement as an Instagram user commented: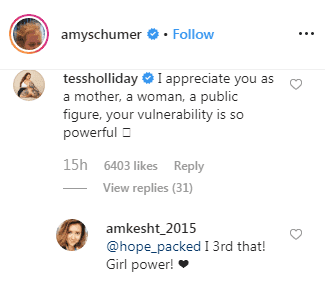 Fan post an encouraging comment on Amy Schumer's Instagram post regarding her IVF treatments. | Source: Instagram/amyschumer.
Other celebrities, including Ayesha Curry and royal Kate Middleton, experienced hyperemesis gravidarum during their pregnancies, and in Amy's case, it became so bad that she landed in the hospital.
When Amy did research about the acute morning sickness during her pregnancy, she became vocal about the lack of medical information regarding endometriosis and hyperemesis found.
A month before Amy gave birth to Gene, she made her feelings known in a social media post. She complained about the puking that hasn't gone away because "money rarely goes to medical studies for women such as hyperemesis or endometriosis."
Former first lady Michelle Obama also turned to IVF treatment more than twenty years ago after she suffered a devastating miscarriage. It resulted in the birth of Michelle and Barack's daughters, Malia and Sasha, and Michelle openly shared her story in her autobiography, "Becoming."
Legendary singing Celine Dion underwent IVF treatment at the age of 33, and it almost immediately led to the conception of her first child with her late husband, René Angélil.
However, it became more complicated after that, and it took six more IVF treatments, including miscarriages, before Celine gave birth to her twin boys.
Despite the difficulties Amy Schumer faced before becoming a mom for the first time, she absolutely loves the experience. In November last year, the comedian made her first post-baby appearance at a charity event in New York and elaborated on being a mother.
Amy beamed with pride as she shared that "it's the best" and changed her "in a million ways." Jokingly, she added that it also caused her to be nicer to her mom.
Please fill in your e-mail so we can share with you our top stories!