Tiffany Haddish Jokes She's Not Going to Watch 'The Bachelor' despite Flirting with Pete Weber on 'Jimmy Kimmel Live'
Actress and comedian Tiffany Haddish flirted with new "Bachelor" Pete Weber while they were live on "Jimmy Kimmel Live!" She is, however, no longer interested in a romantic relationship with the pilot. 
Tiffany Haddish is currently single and searching for an independent bachelor, and for a while, flirted with the idea of engaging in a romantic relationship with pilot Pete Weber. 
Tiffany and Pete Weber met on "Jimmy Kimmel Live!" on Monday when the actress promoted her new movie, "Like A Boss." While on the show, she jokingly hinted that she was interested in dating the pilot.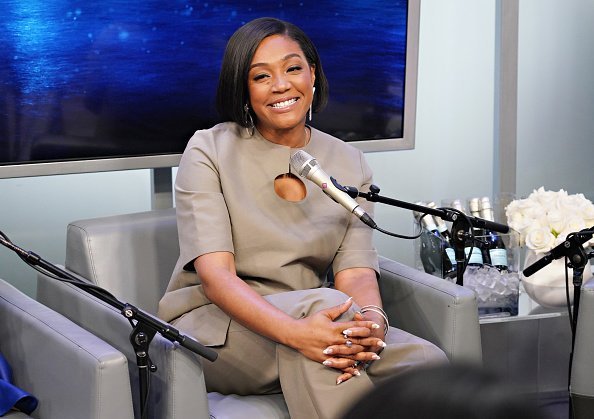 However, those feelings would remain a joke after Tiffany Haddish learned that Pete still lives with his parents, something that she doesn't like. 
Speaking to PEOPLE, Haddish revealed that she might not actively follow Pilot Pete's season on "Bachelor" because of that reason. She said:
"I don't think I'll be following along 'cause he lives with his mama and daddy! I want a grown-ass man. You need to be a full man. Not living with your mama, unless she's sick and you're taking care of her."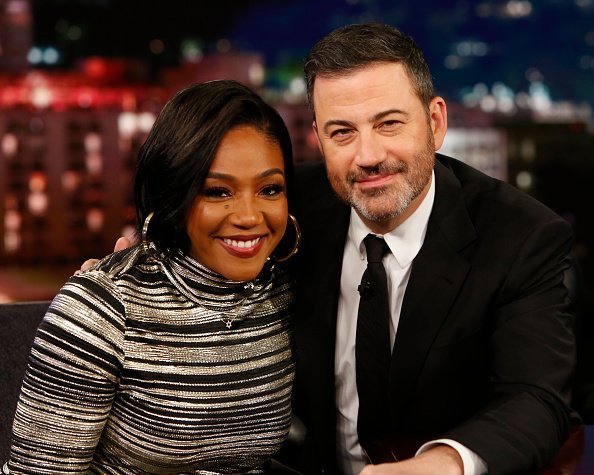 The "Night School" star added that she wanted a real man who has his own business and career going on and only needs her for companionship and a little bit of good time. 
Though Tiffany Haddish no longer fancies dating Pete Weber, 28, she once crushed on superstar actor, Leonardo DiCaprio, something she always joked about.
The comedian was all over Weber, flipping her hair, winking, and cracking dirty jokes
Watch me on @JimmyKimmelLive TONIGHT! #ABC #Kimmel @JimmyKimmel pic.twitter.com/TAri0EKIHR

— Tiffany Haddish (@TiffanyHaddish) January 7, 2020
Tiffany met the actor again at the Golden Globes Awards, which held recently. The 40-year-old presented an award and also had a moment with the actor.
Speaking to "Extra TV," Tiffany said that she saw Leonardo DiCaprio sitting down and that they waved at each other. She, however, went on to say that she was no longer hunting men. She said:
"I mean, if he called… I'm like… It's 2020, I'm no longer hunting down men, men come hunting me down. I'm the prize. I'm Tiffany Haddish."
Jimmy & @TiffanyHaddish interrogate #TheBachelor #PilotPete about who he chose and living with his parents… pic.twitter.com/5PB2MFMuX6

— Jimmy Kimmel Live (@JimmyKimmelLive) January 7, 2020
Despite that statement by Tiffany, she was doing the chasing and flirting on "Jimmy Kimmel Live" just before she found out about him still staying with his parents. The comedian was all over Weber, flipping her hair, winking, and cracking dirty jokes.
Haddish later asked him if he had a girlfriend and feared she would get him in trouble, to which he replied by saying she would find out by tuning in to his show.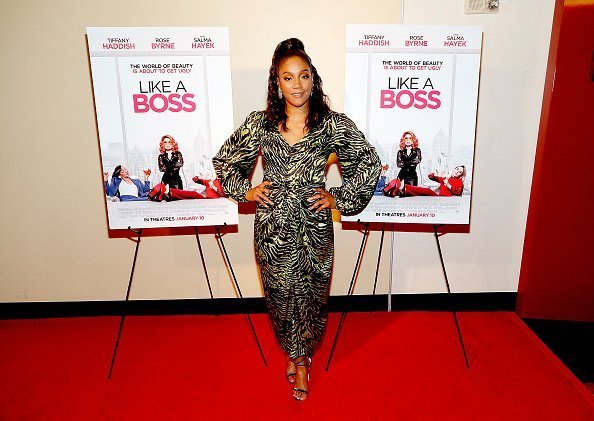 When Weber wouldn't reveal the answer, Tiffany again joked that she makes more money than his girlfriend, before taking back her words, as she didn't want to create the impression of being a sugar mama. 
The audience on the live show enjoyed all of Tiffany's antics, as they kept on laughing and cheering at her jokes. Humor does come easy for Tiffany Haddish—hopefully, her dream man would follow suit.