Demi Moore & Daughters Rumer, Scout and Tallulah Pose in Matching Robes, Showing How Much They Look Alike
American actress Demi Moore and her daughters looked gorgeous and all too similar in a photo that she uploaded on Instagram, which saw them wearing matching robes. 
In the photo, Demi and her three daughters, Rumer, Tallulah, and Scout Willis, posed in black robes designed by "Naked Cashmere." In the caption to the post, Demi was grateful to the clothing label, writing: 
"Living in @nakedcashmere in 2020. Thanks to @lesliegiff for a very cozy Christmas [emoji]."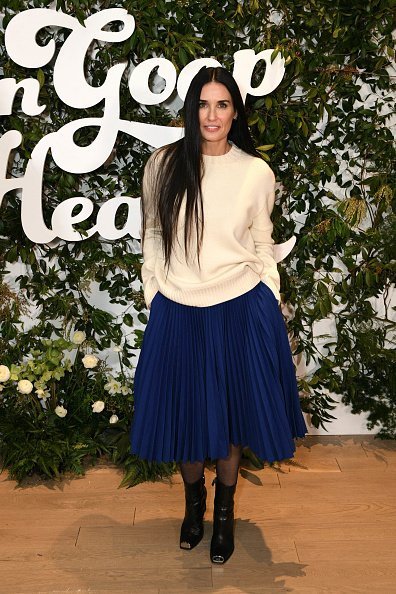 Fans of the actress were much pleased with her, with over 45,000 of them liking the photo, while more than 450 commented on them. One person commented, saying:
"Demi, you do not age. If your beautiful daughters were not in the pic I would have no idea if this was taken today or 1990. You are unbelievably stunning."
That fan's sentiments were not far from the truth as Demi, and all of her daughters looked incredibly beautiful, with the 57-year-old actress particularly looking way younger than her age.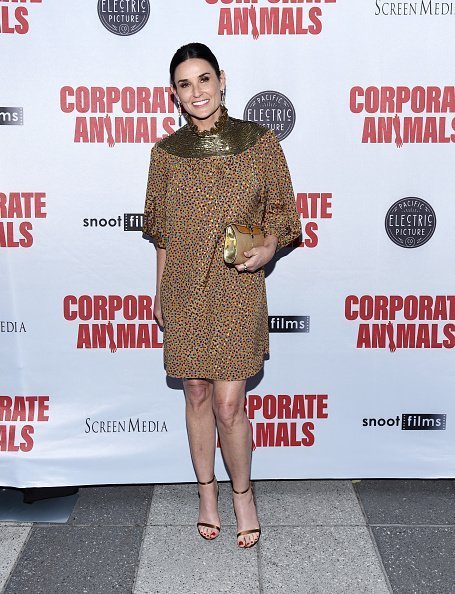 There were more compliments for the "If These Walls Could Talk" actress, with more of her fans loving her and her daughters' appearance. Another person wrote, "[emoji] their cashmeres!!! Yes very cozy, great pic!"
This led Rumer to become an intermediary between her mom and her sisters
Demi Moore was born in 1962 in Roswell, New Mexico. The mother of three has been married three times to musician Freddy Moore (1980-1985), and actors, Bruce Willis (1987-2000) and Ashton Kutcher (2005-2013). 
Demi had her three daughters with Bruce Willis. After her split with the "Die Hard" actor, she began dating actor Ashton Kutcher, who is fifteen years younger than she is.
That relationship surprised many people, especially when they tied the knot in 2005. It also put a strain on Demi's relationship with at least two of her daughters. 
The actress's oldest daughter, Rumer, revealed that her younger sisters, Scout and Tallulah, didn't speak to their mom for three years during her marriage to Ashton.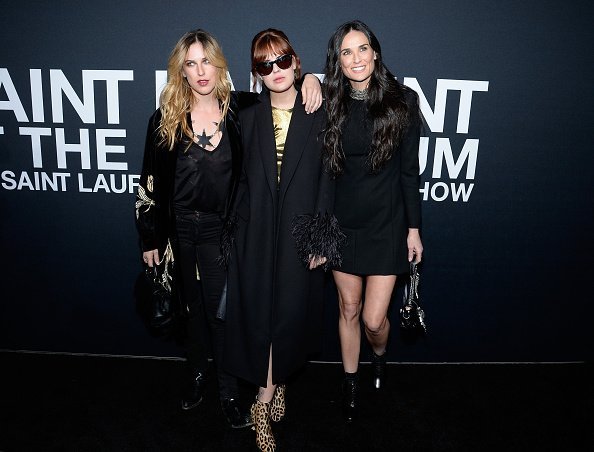 This led Rumer to become an intermediary between her mom and her sisters. Scout and Tallulah resented their mom because of the attention she was paying to Ashton. 
Rumer made the revelatios when she, her mom, and Tallulah appeared on Jada Pinkett's "Red Table Talk." Tallulah said that she felt in those times that something that was hers had been taken away from her. 
One of the reasons Demi might not have been paying attention to her daughters was because she and Ashton were trying hard for a baby, for which they were ultimately unsuccessful. 
Tallulah added that it made her feel like she and her sisters weren't enough. Demi also admitted to being addicted to Ashton, an addiction that took her away emotionally. 
Rumer, however, sorted the issues between her sisters and mother, though it wasn't an easy task. Demi and her daughters are now as united as ever and looking ever so beautiful.