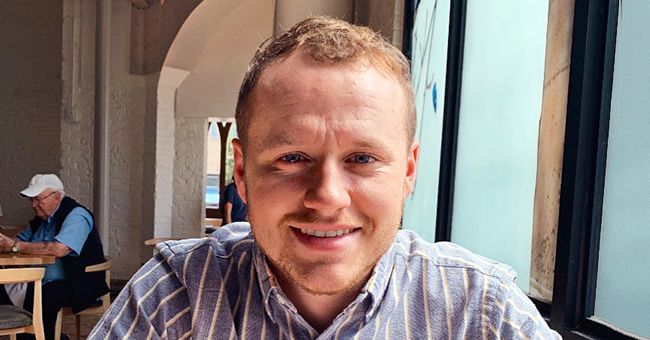 instagram.com/siandlaurenduggar
Josiah & Lauren Duggar of 'Counting On' Fame Celebrate Baby Girl Bella Milagro Turning 2 Months Old with New Photos
Josiah Duggar and his wife Lauren Duggar celebrate their new-born daughter turning two-months old-with a rare photo, and update fans on all the adorable things she is doing.
"Look who's 2 months old! ? These days our little ray of sunshine is all smiles and her little coo's just melts our hearts! #bellamilagro."
The first time parent's took their "little ray of sunshine" outside for her celebratory pictures. Lauren had the top of her long flowing hair braided as she looked down tenderly at Bella.
The mother-daughter duo was dressed warmly for the cold weather. Lauren wore a grey turtle with black pants. Bella, who looked-bright eyed in her mother's arms was dressed in a salmon colored onesie with a bow on top of her head.
It is reported, while fans are used to Lauren and Josiah sharing a picture of Bella smiling, and this post was one of the a rare moments where the new-born displayed a more serious facial expression.
Nonetheless, the photo still had many of their followers gushing over their her. First-time mother, and cousin to the Duggar family, Amy King responded to the photo positively.

Amy comments on a picture on a picture of Lauren Duggar's holding her new-born daughter Bella Duggar | Source: Instagram.com/siandlaurenduggar
After Bella's birth, the couple gushed over how excited they were, and said in a joint statement that she was perfect and they were in disbelief that they finally had their baby.
Lauren and Josiah's journey to parenthood hasn't been. After suffering a miscarriage, they opened up to their fans about how difficult the experience had been.
The Instagram post in honor of Bella reaching a milestone had many fans sending them support and well wishes. Some fans also opened up about their experiences with losing a child. One commenter revealed:
"I loved watching you announce your beautiful miracle on counting on! I too had a miscarriage last year and just gave birth to my rainbow baby in November! So my little girl is 2 months old as well! She is beautiful and I am so happy for you!"
The couple faced another setback in the delivery room when it was revealed that they had a difficult birthing experience.
However, Lauren admitted that after all their struggles, holding Bella in her arms made all of the pain worth it in the end.
Please fill in your e-mail so we can share with you our top stories!