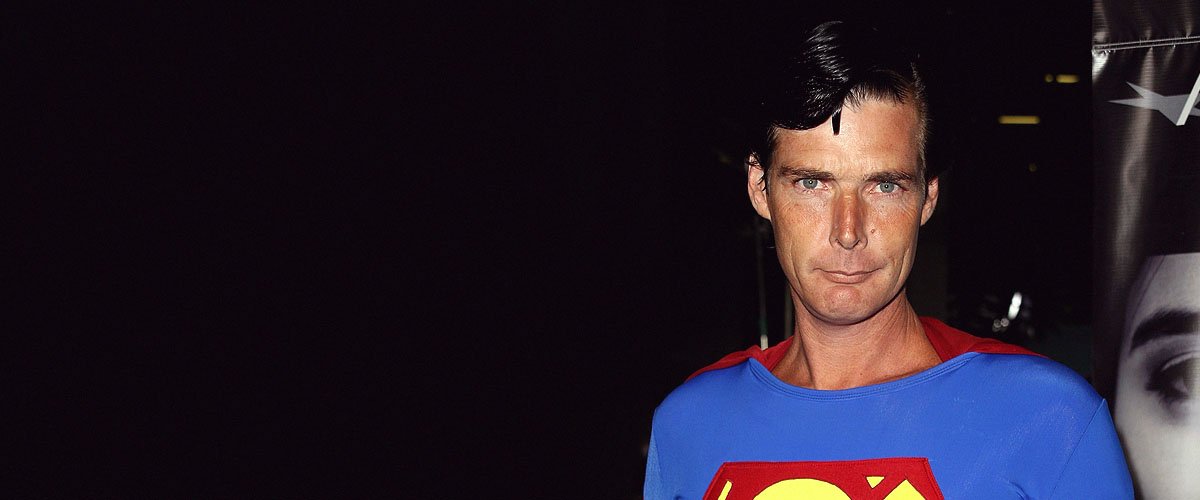 Getty Images
Hollywood Boulevard Superman Christopher Dennis Suffocated to Death inside Donation Bin

The name Christopher Dennis might not ring that many bells but the truth is that millions of people have seen him for nearly 30 years on Hollywood Boulevard.
Dressed as Superman, Dennis was sought out by tourists looking for a picture, always available for a heroic pose. Sadly, he passed away last November.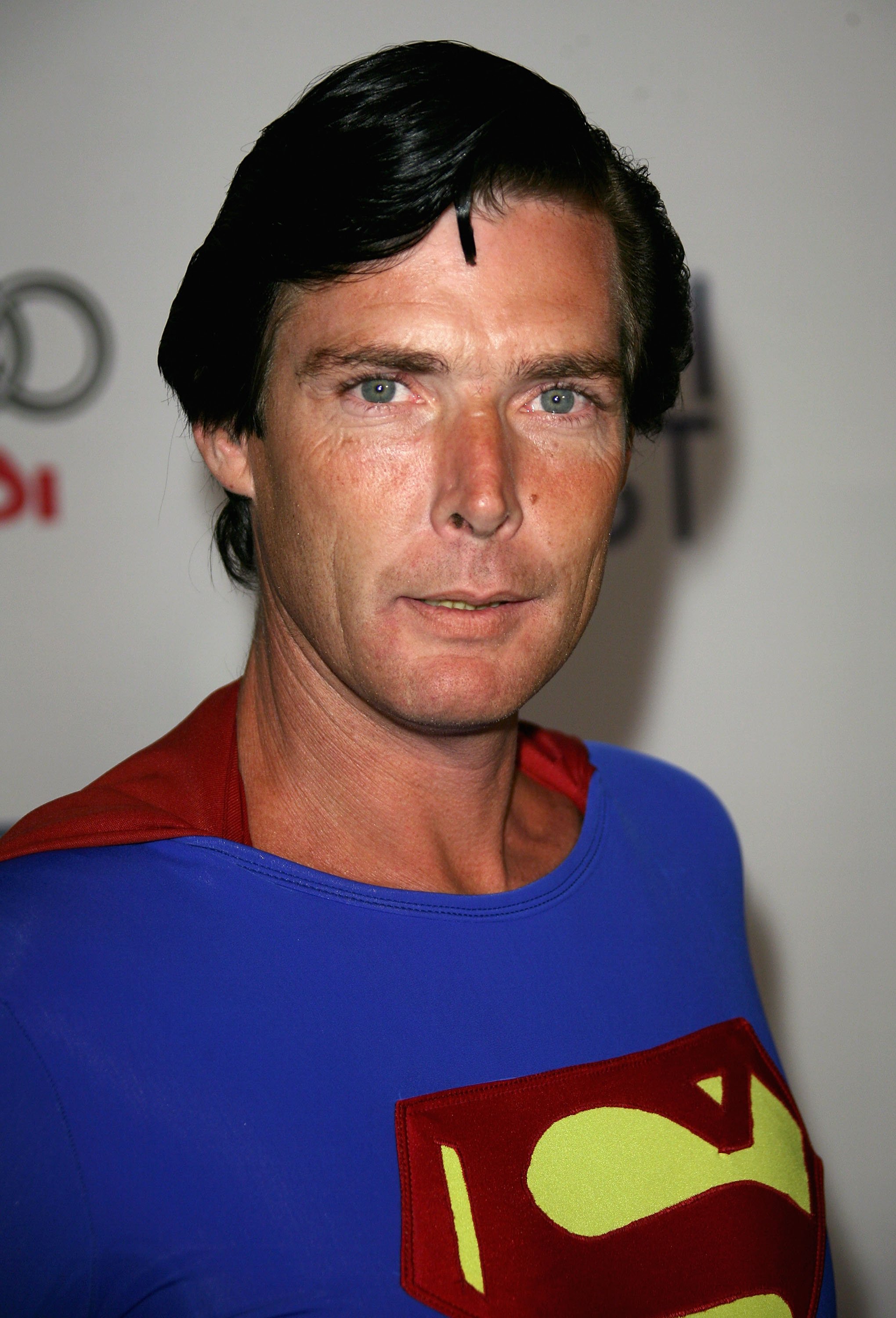 Superman impersonator Christopher Dennis at the AFI FEST 200 at ArcLight Cinemas in Hollywood, California | Photo: Chad Buchanan/Getty Images
AN INGLORIOUS ENDING
The 52-year-old's death was a mystery until recently as the only thing known about it was that his body was found inside a clothing donation bin in the Van Nuys neighborhood.
The location is around 10 miles from where Dennis was usually seen portraying the Man of Steel and police shared that he was likely searching for something to wear.
THE OFFICIAL CAUSE OF DEATH
The Los Angeles County Coroner's Office has now revealed that the impersonator suffocated to death as a result of blunt force trauma to his head and neck.
It was also determined that methamphetamine toxicity was a critical factor in Dennis' death. Under the influence of drugs and with a severe lack of oxygen, he passed away trapped inside the bin.
Dennis was homeless and managed to survive on the streets by becoming Superman, living off tips from tourists like many other impersonators that can be found at the famous spot.
According to him, he was the very first costumed character at the Hollywood Walk of Fame
HOW DENNIS BECAME SUPERMAN
As explained by the 52-year-old, he was inspired to put on the cape after being told by several people that he resembled Christopher Reeve, the actor who played Superman:
"While I was waiting tables, these people that I'm waiting on, keep saying how much I looked like Christopher Reeve or Superman. So I jimmy-rigged an outfit. They loved it."
According to him, he was the very first costumed character at the Hollywood Walk of Fame, starting a movement of several other characters that can currently be found walking about.
BEATEN TO A PULP
However, life on the streets was hard and in 2017 Dennis was brutally beaten with a golf club. The attacker was never found but managed to get away with the iconic Superman costume.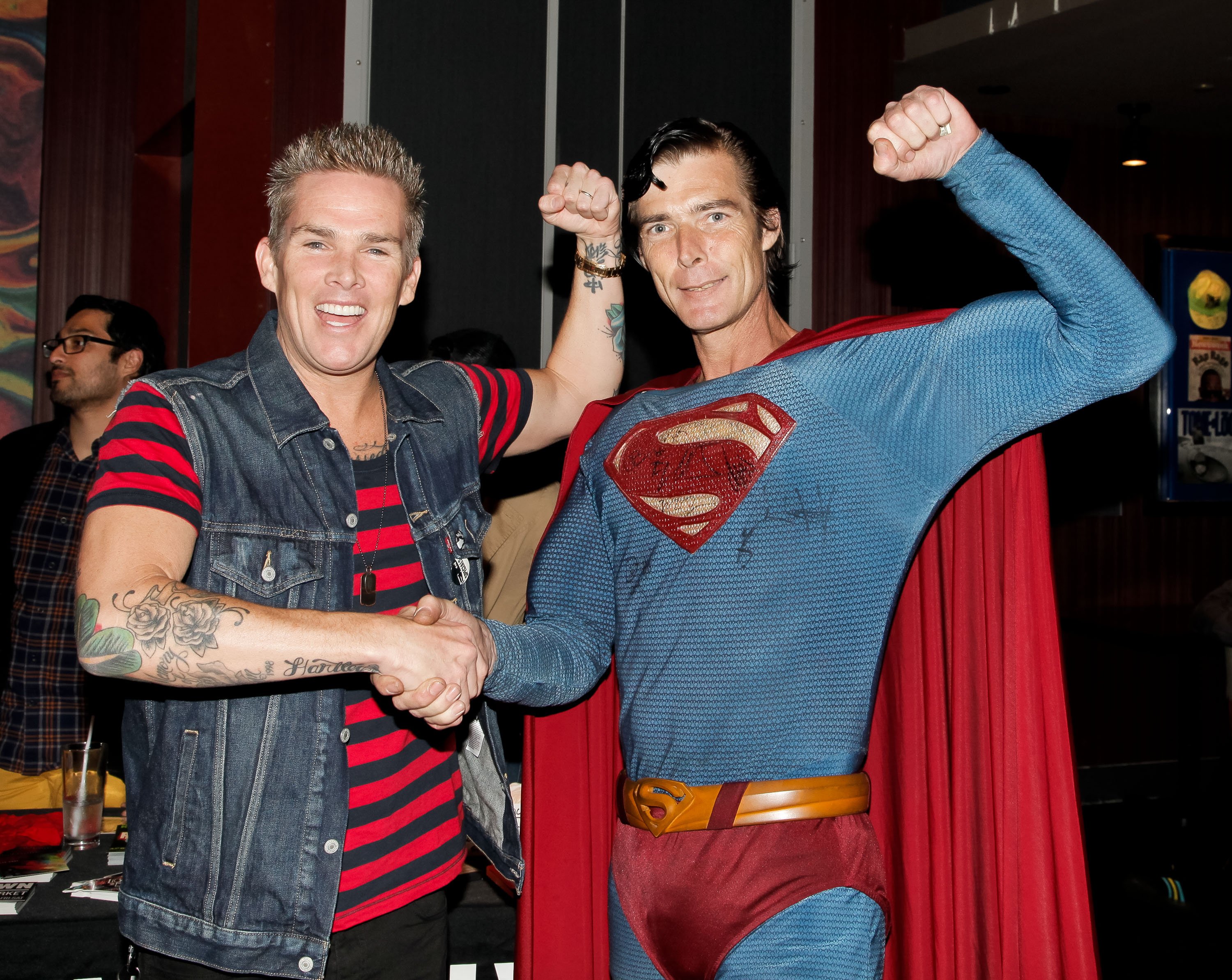 Christopher Dennis with musician Mark McGrath at "Sing For Your Supper" at Hard Rock Cafe in Hollywood, California | Photo: Tibrina Hobson/Getty Images
Dennis was devastated and resorted to panhandling to survive. Luckily, with the help of a friend, he managed to raise enough money online to buy a new costume.
The impersonator was described by Mick Motor, a former Hollywood Boulevard performer, as a "super dude" and was featured several times on "Jimmy Kimmel Live!" as well as in "Confessions of a Superhero."
Please fill in your e-mail so we can share with you our top stories!