Christopher Dennis, Hollywood Boulevard's Superman, Had a Difficult Life
He became a myth around downtown Hollywood's boulevard of broken dreams dedicating half his life to impersonate America's favorite hero. But behind his candid persona, there was a man fighting for survival.
On November 6, 2019, Hollywood Boulevard lost one of its most famous local celebrities, longtime Superman street impersonator Christopher Dennis, who met his demise at the age of 52 under rather strange circumstances.
As TMZ reported at the time of his death, the street performer portrayed the iconic comic book character for more than 25 years before he was found dead in the San Fernando Valley.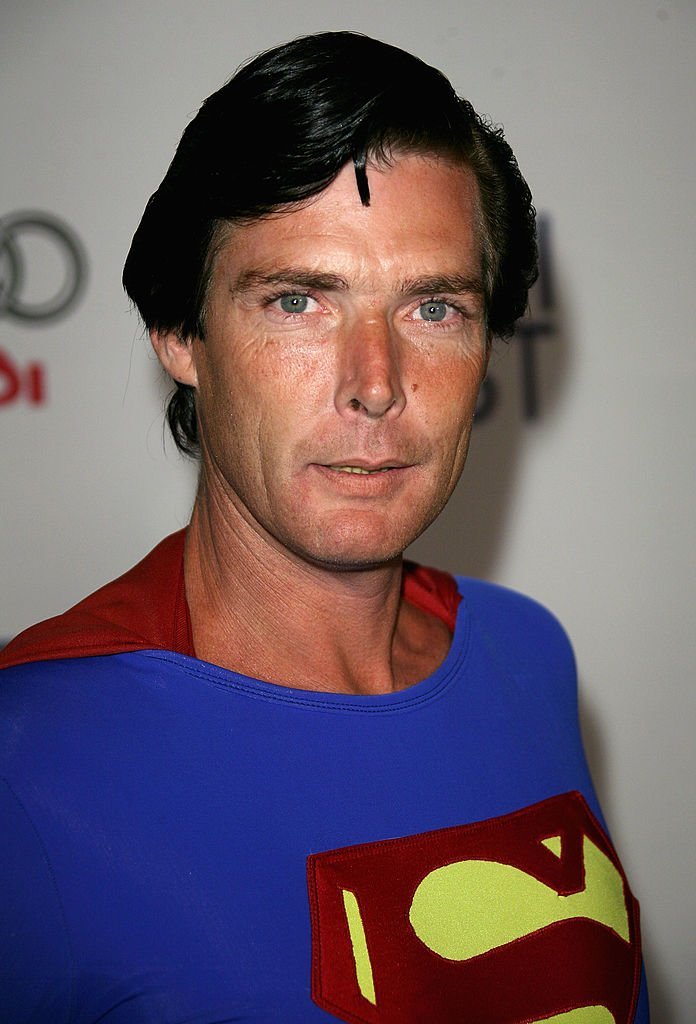 As Dennis gained more notoriety in recent years, the history of hardships, weaknesses, and questionable decisions underneath his candid and polite public persona started to surface, painting a troubling picture of the man.
Dennis had hit bottom in the past, but he was once again on the road to recovery, partly thanks to having found an unlikely life partner for his final days, when death surprised him. He died in the streets after he had made them his stage for years.
MYSTERIOUS ORIGINS
Before assuming the role of The Man of Steel in 1991, all we know about Dennis is that he was an aspiring actor that, like many others in Hollywood, made ends meet by working as a waiter.
He brought smiles to millions of people around the world. Friends and family of #HollywoodBoulevardSuperman are hoping to give him a proper burial. #hollywood #love #inspiration https://t.co/tsRJFju6ZW

— Star 94.1 (@Star941FM) November 20, 2019
As Dennis told Superman Homepage in 2007, around the time when he and three other street performers were the subject of the documentary film "Confessions of a Superhero," the idea to play the character came from his likeness to one actor.
"People keep telling me how much I look like Christopher Reeve, why don't I don the suit that everyone knows him for?" Dennis said. 
"Superman just kept popping up... the whole world knows about Superman, and he's the all-American icon. Every guy dreams of being like Superman, so I started thinking maybe that's not such a bad idea," he recalled.
Frustrated for failing to land acting jobs and with his day job not leaving him any time to pursue his dreams, Dennis quit waiting tables and decided to take Hollywood Boulevard as a stage to create his own myth.
POPULARITY
Once Dennis perfected his act and started to catch the attention of more and more locals (he claimed to have been on of the first performers to work in the busy spot, now populated by many others) and soon he made it to TV and printed media.
According to The Hollywood Reporter, Dennis eventually caught the eye of late-night show host Jimmy Kimmel, who featured him in his program on several occasions.
When Kimmel was celebrated on the cover of THR as "late night's unsung hero" in 2011, an instantly recognizable Dennis was among the street impersonators who accompanied Kimmel in the picture.
Appearing on "Jimmy Kimmel Live!" led to a few additional small roles on TV and film, mostly based on his Hollywood Boulevard character, including a video short for the band 30 Seconds to Mars in 2013.
CONFESSIONS OF A SUPERHERO
The 2007 documentary film "Confessions of Superhero," directed by Matthew Ogens, revolved around five street performers from downtown Hollywood, but it takes Dennis as a focal point that holds the story together. 
The film aimed at digging deeper beneath the surface of these characters that embody both failure and the will to keep battling to keep their creative spark alive despite the circumstances.
Dennis appears as desperate, troubled, and borderline delusional, as it he had gotten "lost in the role of Christopher Reeve's Superman," as IGN reviewed.
HOMELESSNESS
The harsh reality behind most of these lifelong street performers is that most of them never make enough to pay for a place to live. However, Dennis had managed to accommodate himself in a small apartment near Hollywood Boulevard.
When Jeffrey Bridges from "Superman Homepage" interviewed Dennis in 2007, the latter invited him to his humble home, which was reportedly filled with Superman-themed toys, memorabilia, and dioramas.
But in 2016, Dennis reached the lower point of his career when things became critical for him after losing both his apartment and, as he claims, a motor home on which he allegedly lived for a few months before ending up in the street.
"While I was homeless, one of the homeless guys he beat me down with golf clubs, stole my outfit and left me for dead. I felt like I was dead because I was not without a job. I lost my dignity and my pride," Dennis told The Guardian in April 2017.
ADDICTION
According to the Los Angeles Times, the demon of addiction had also haunted Dennis' life for most of his adulthood. Although Dennis attempted to get rid of his habit of consuming the drug crystal meth many times, it always caught him again.
His on and off periods of indulging in the habit eventually took a toll on Dennis' mental health, and he fell into depression and started taking medication. He came to a state on which he could no longer perform, as much as he missed it.
As Dennis kept hitting bottom every time that he seemed to be on track, and despite the many donations and funding he received from devoted fans, people started to wonder if he was making wrongful use of the financial help to get drugs.
Toward the end of his life, there were donors demanding him to fulfill what he promised as a reward for those who contributed to his support.
SOMEONE TO SHARE HIS DREAMS WITH
In the middle of this depressing panorama, not everything was lost for Dennis, or so it seemed since he came to find a supportive life partner that gave him a reason to give himself another chance.
While in the streets, Dennis became close to a woman named Jennifer Masciopinto, who has cerebral palsy and uses a wheelchair, after he protected her from a violent ex-boyfriend.
Masciopinto told Los Angeles Times that Dennis protected her at all times from then on, and the two became inseparable, sharing any shelter while they hoped to be able to afford a permanent place to live together.
"I was his girlfriend he was my beloved Superman that I will never forget. He will be missed and loved by many. Rest in peace. Love you," Masciopinto wrote on her Facebook account the day of Dennis' passing.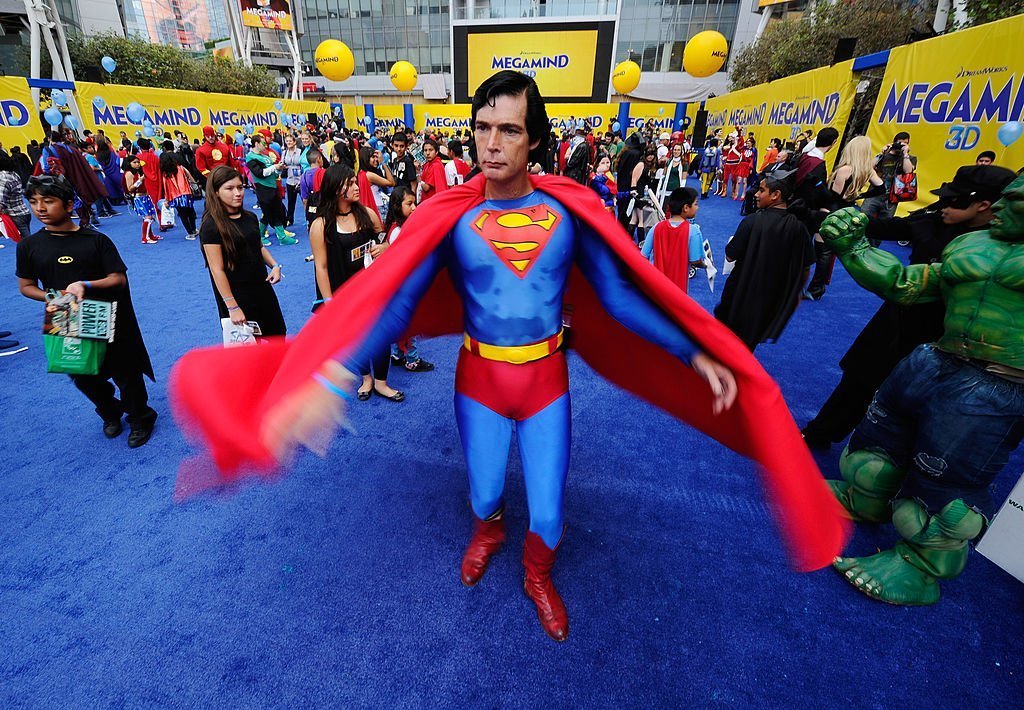 AN UNEXPLAINABLE DEATH
Given Dennis' history of substance abuse and depression, people might jump to the conclusion that Dennis' ultimate fate was brought to him by a drug overdose, but in fact, he died a very strange death.
According to TMZ, Dennis' body was found "lying headfirst" halfway in a clothing donations bin. Apparently, the Hollywood Boulevard Superman was trying to fish for clothes for him to wear. The cause of death remains unclear.