Patti LaBelle's Granddaughters Gia and Leyla Look Adorable as They Strike Poses in Matching Blue Swimsuits
Newly updated photos of Patti LaBelle's granddaughters on Instagram, in which they looked adorable in matching blue swimsuits, left many hearts melting in admiration of the cute girls. 
The photos were posted on the Instagram page of Gia Edwards, 4, and showed her and her younger sister, Leyla, 2, as they posed glamorously in their blue flower-patterned swimsuits. 
In the first picture, Gia and Leyla posed by placing their hands on their waist, while sticking out their right and left knees, respectively.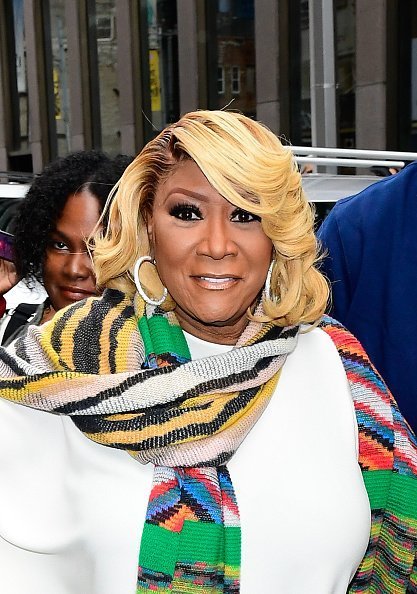 In the final photo of the lot, Leyla tilted her head to a side in her pose, while Gia showed her incredible modeling abilities in a sweet smiling pose. In her caption to the pose, Gia wrote:
"Gia & Leyla."
The photo was liked by 300 of Gia's followers, with eight of them commenting on the girls' pose. Most of her followers also agreed that they looked adorable. One fan said, "Cuteness overload."
Another fan described Gia and Leyla as natural models, writing, "Oh my how Gorgeous are these two!!! Natural Models[emoji]."
Legendary singer Patti LaBelle is very fond of her granddaughters and takes every opportunity to showcase their beauty to the world.
In an interview with "PEOPLE Now" in 2018, the 75-year-old described how much she enjoyed having Gia and Leyla present during holidays, even if they end up making a fool of her. She said:
"I will let them make a fool of me on holidays. Anytime they come to my house, they take my jewelry, they play, they break things, and I thought I would have a fit. I don't mind. I let the kids get away with things I would never let anybody else."
Gia and Leyla are the children of Patti LaBelle's son, Zuri Edwards, who she had with her ex-husband, Armstead Edwards.
There was a reunion of sorts for the family, when Patti, Armstead, Zuri, and his wife Lona, along with their daughters, Gia and Leyla, gathered together as a family. 
The reunion was in honor of Armstead's birthday, as revealed in an Instagram post made by Gia, where she shared a photo of herself, her sister, mother, grandmother, and grandfather. 
In the caption, Gia wished her grandpa a happy birthday, adding that she loves her beautiful grandparents. 
Gia and Leyla do make for a delightful bunch, and their grandma, Patti LaBelle, is their biggest fan.