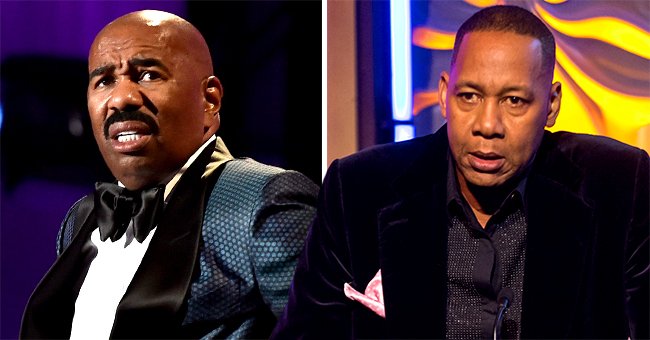 Getty Images
TMZ: Steve Harvey May Have Stolen Halloween Joke from Mark Curry's 1999 Stand-Up Special, According to Videos
Mark Curry accused Steve Harvey of recycling his joke and says there's a video to prove it. The seasoned comedian replied by telling Curry to "Get a life."
Steve Harvey once admitted he stole fuel to make ends meet but now that he's a successful comedian, it's hard to believe he would steal jokes. But this is the accusation the talk show host is facing today.
News broke recently that fellow comedian Mark Curry slammed Harvey for stealing his joke not once but twice. He angrily unleashed his accusations to TMZ when the outlet caught up with him at LAX.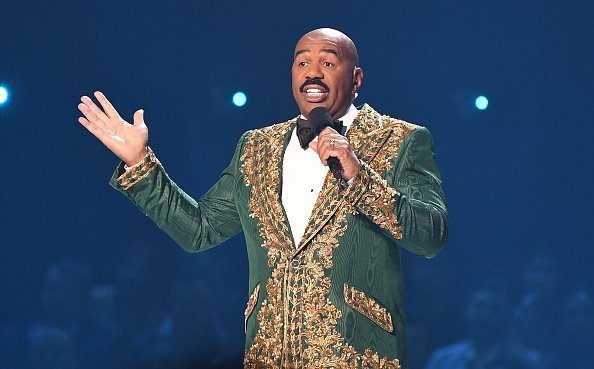 Steve Harvey as the host of the 2019 Miss Universe pageant in December. | Photo: Getty Images
THE JOKE HARVEY ALLEGEDLY STOLE
During his anger-filled rant, Curry called out Harvey for using his 1999 joke in a 2015 episode of his former talk show. He claims there are clips to prove that Harvey recycled his Halloween joke on "Comedy Special Presents" in his now-defunct show.
In Curry's joke, he speaks of being poor. His mother dresses him and his siblings in boxes for Halloween. The punchline involved UPS. Likewise, on a clip of Harvey's version featured by TMZ, it starts off the same way but it's his dad who dresses them up in boxes. The punchline is slightly different but still involves UPS.
"I'm getting sick of this right here. Mark Curry need[s] to grow up."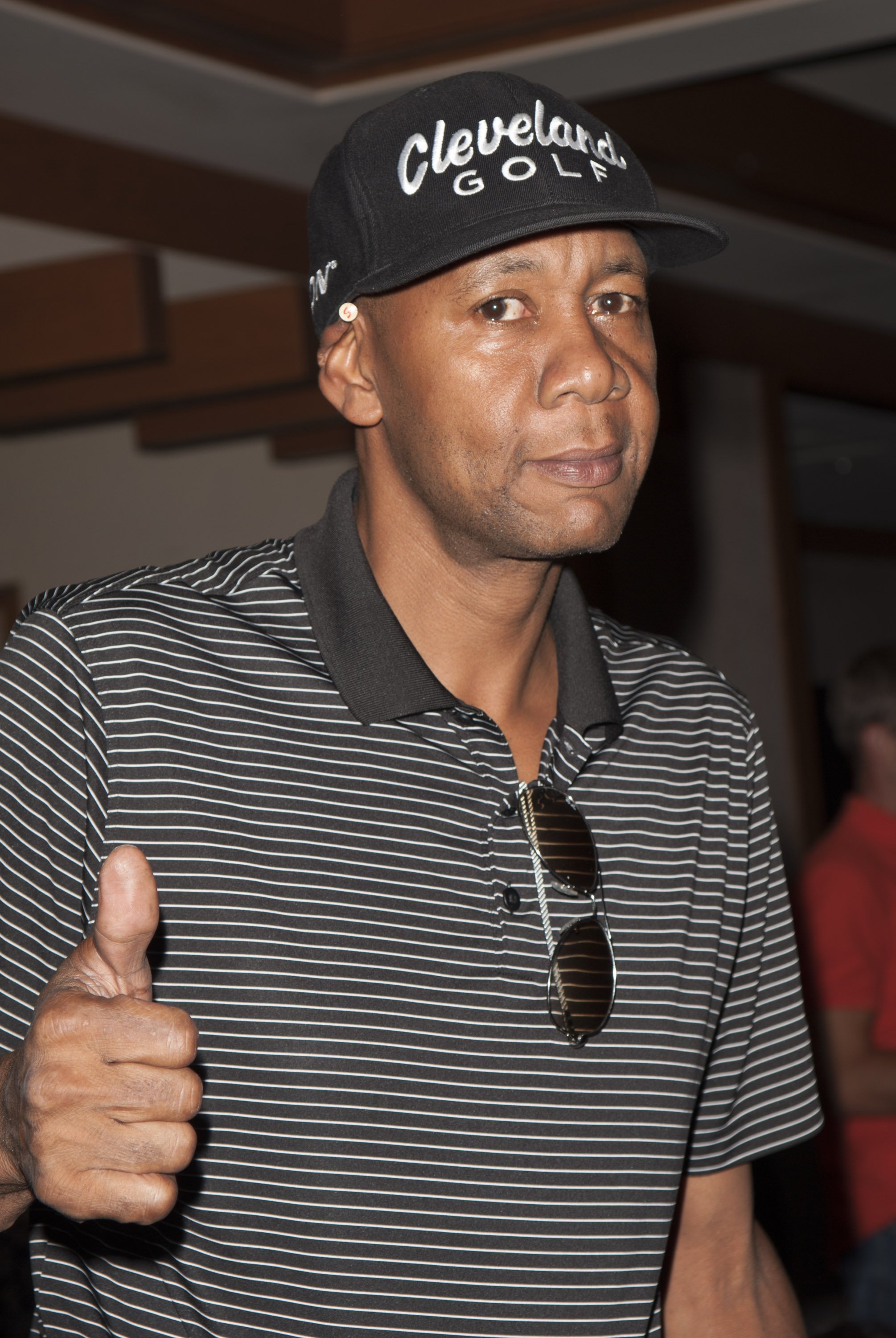 Mark Curry attending the 1st Scott Baio annual charity golf tournament in September 2015. | Photo: Getty Images
ON STEALING HIS JOKE TWICE
Curry said he once confronted Harvey about stealing his joke but the Ms. Universe pageant host allegedly cracked the same joke again on "Little Big Shots." After this, he looks straight at the camera and angrily addresses Harvey by saying,
"Steve Harvey, stop using my material. Just call me, and I'll tell you how to use my material."
A few days later and ahead of the launch of Harvey's Facebook Watch show, "Steve On Watch," the seasoned comedian retaliated when TMZ caught up with him.
HARVEY'S CLAP BACK
"I'm getting sick of this right here. Mark Curry need[s] to grow up," Harvey told the publication. He added that he's never stolen a joke in his 35-year-career and suggested for Curry to "Get a life, get a career."
Harvey was asked if he was willing to participate in an on-stage truce. He declined by saying Curry was making things up and that a truce wasn't necessary because he was at peace.
WHEN HE ONCE ADMITTED TO STEALING
Though Harvey denies stealing Curry's joke or any joke for that matter, he once admitted he resorted to theft to get by. During his days as a struggling comedian, he admitted being homeless, living in his car and having to steal fuel in order to make it to his comedy gigs. I
t was a humble past he looks back to as a reminder of his hard work in order to achieve his success. And that didn't involve stealing jokes apparently.
Please fill in your e-mail so we can share with you our top stories!